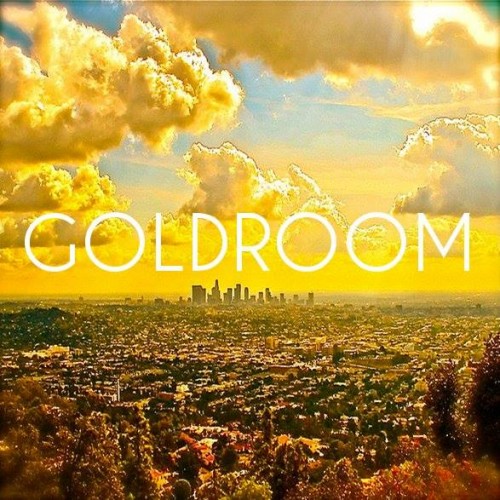 Josh Legg better known as Goldroom, first began producing music while in college with a friend forming a synth pop band named NightWaves.
Years later, Legg went on later to produce music under the name Goldroom. Working with other artists for their official remixes Kegg has worked with the likes of MS MR, Charli XCX, and MØ. In his short career Legg has toured on stages across the globe.
Now, the DJ and songwriter is taking his signature L.A. dance summer style on the road in his "Waiting to Ignite" tour.This tour showcases the DJ performing live as he takes the stage with a four-piece band with vocalist Nikki Segal.
Legg's sound is a blend tropical house and deep fusion, peaceful melodies brings warmth to his chilly verses. His latest EP, "It's Like You Never Went Away" is a four song combination of a sparkling haunting story of easy going fun. Legg also became the first ever artist to release his EP on Snapchat.
The collaboration broke up Legg's music videos into 4 separate short films (each for one of his songs off of his EP) and combined them all to celebrate Snapchat's media involvement this past spring.
The DePaulia: In "It's Like You Never Went Away" your electric sound is met with gripping lyrics. In today's electronic scene the focus is mostly on the electric sound. Why are songwriting and your lyrics important to you?
Legg: To me it's this real attempt of the lyric and melody all working together with the chords. The songwriting is all those things working in unison. The thing that kind of bums me out with electronic music for better or for worse is the vocals end up being the most overlooked part of the music. It worries me because it makes some of the music that comes out have less longevity.
There's so much amazing music coming out that if people focused a bit more on that side of it that some of the music will last. Personally for me, writing songs these things matter because I want the music to be something that would have worked released 10 years ago. I don't care about being the cool sound of the moment. I want the songs to be something meaningful that people can hear and relate to and apply to their own life.
DP: You started producing as a kid. What's your take on today's form of producing?
Legg: I started to record my own music at the time it was just me singing with a guitar my parents got me. I was very influenced by bands like Oasis and even Nirvana. I first started producing using a Tascam 4 track tape recorder that you could double, layer, and over dub. I started to learn a lot about interesting things when I got a computer that's when things started to change it started to make things more powerful. I think the way people see producers now I started getting into that around 2008.
In the past few year my progression has really been trying to get outside of the computer as much as possible. My entire goal with Goldroom at this point is to find a way to continue the lasting important songs and then applying them to the music I want to make with my production skills.
DP: You express yourself in these different forms from songwriting, DJing, and performing live. Why is it important to use these different venues?
Legg: It's funny, I was in band my whole life and I never thought I wanted to be a DJ. My old band NightWaves something we went on from performing live to people wanting us to DJ around LA. We thought it would be fun what I didn't realize was the fun I'd have doing it.
I play all the instruments on the Goldroom songs and live instrumental showcasing musicality is really important to me. These songs are emotional and personal to me. Getting in front of the microphone and singing the songs live to fans playing them live is a much more emotional filling thing to do then DJ.
DP: You have an upcoming show in Chicago a city that's known to producers for house music. Performing in different cities does the "Goldroom" set list change to fit the city's music scene?
Legg: It probably does but I don't make conscious changes. It changes more with DJ sets because I'm reading the crowd more and feeling how the party is going so I'm sure on the city by city bases it changes more. With the live set music is an escape a way to go somewhere different. What I'm trying to do at the live show is to take everyone in the venue to somewhere different.
DP: One of those places you take your audience to is L.A. You're well known for your easy going summer L.A. sound. Where did that sound start in your career?
Legg: With or without L.A. I think that I would still be making music taking people to a similar place. Music has always been an escapist thing for me. When I was a teenager I was living in Boston I was listening to a lot of music that made me feel like I was going somewhere warmer and happier. When I started making music I started at that perspective imagining I was at the Caribbean disappearing, or sailing around the world, or running away with a girl. My first EP was called "Angeles" because I've fallen in love with southern California. Everything from the desert to the Pacific Ocean something that I feel is a real part of my soul.
I suppose when I first started to get into electronic music I found that I fell in love with the certain brand of funky synthy house music that was coming from France. A lot of those artists have ever been to L.A. but they had a feeling to what L.A. was guys like Fred Falke some of the Daft Punk stuff. They were making music that they saw as being very L.A. although they never been there.
DP: Touring around the world, what has been the most unbelievable thing you've seen?
Legg: I've definitely seen a lot of crazy things. I played a festival in the Dominican Republic where it was on the Punta Cana beach and I was maybe not sober. I played my set and just a little while later my shirt and my shoes just disappeared. I ended up going back to the hotel without replacing them and didn't think it through that I had an early flight the next morning so I ended up boarding the plane barefoot back to L.A. Sometimes life gets the best of you I sat back with sand in between my toes it was a little uncomfortable but it wasn't that bad.