St. Vincent DeJamz: best upbeat songs with depressing lyrics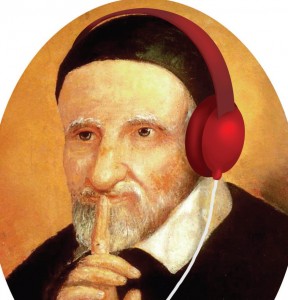 Have you ever heard a song that is so irresistibly fun that it's impossible not to dance to — until you realize it's about drugs, death, divorce or something else of a depressing nature? It's more than likely that many popular songs follow this trend.
Here are our choices for the best upbeat songs with depressing lyrics:
1. Foster the People  — "Pumped Up Kicks"
Foster the People's sleeper hit was a mainstay on commercial radio stations and was also featured on TV shows including "Entourage," "Pretty Little Liars" and "Cougar Town." The song was also featured in the 2011 films, "Friends with Benefits" and "Fright Night."
In actuality, the song is about school shootings and was banned from some U.S. radio stations after the Sandy Hook Elementary School shootings for its lyrics.
2. FIDLAR — "No Waves"
Every time I hear this song, I get an overpowering urge to get up and dance around, and I've happily stage dived every time I've seen FIDLAR play this song live because of the infectious guitars. Then I had the realization that this song is about guitarist and lead vocalist Zac Carper's stint in rehab and the song stopped seeming so fun.
3. Bruce Springsteen — "Born in the U.S.A." 
As one of Bruce Springsteen's most well-known singles, many associate "Born in the U.S.A." with unrelenting patriotism.
Springsteen partly wrote the song about his friends who had experienced the Vietnam War and how some of his friends didn't live through it.
Scholars writing for the "American Quarterly" journal saw the song as a lament about working class life and the hollow nationalism that goes along with it.
4. OutKast — "Hey Ya!"
Despite the fact that it is one of the most sonically upbeat songs in history, Andre 3000 of OutKast wrote the song about his inability to maintain a relationship. In the song, he also questions if love is real and if monogamy is realistic, so keep these depressing thoughts in your head as you "shake it like a polaroid picture."
5. Green Day — "Good Riddance (Time of Your Life)"
While not as fun or upbeat as any of the other songs on this list, or at all, the Green Day classic's meaning is continuously misconstrued. "Good Riddance (Time of Your Life)" is viewed as a sentimental love song, became  a prom hit and was even featured on the last season of "Seinfeld."
Rather than a love ballad, the song is a breakup song about frontman Billie Joe Armstrong's girlfriend at the time.
6. Third Eye Blind — "Semi-Charmed Life"
It's the catchy and upbeat chorus that throws fans for a loop in "Semi-Charmed Life," as the song is really about a descent into crystal meth addiction. Singer Stephan Jenkins wrote the song about his friends being addicted to the drug.
Jenkins also noted that the song is fun on the surface, but messed up when listeners realize the content of it — similar to drug usage.