Women's soccer senior defender Sarah Gorden drafted by Chicago Red Stars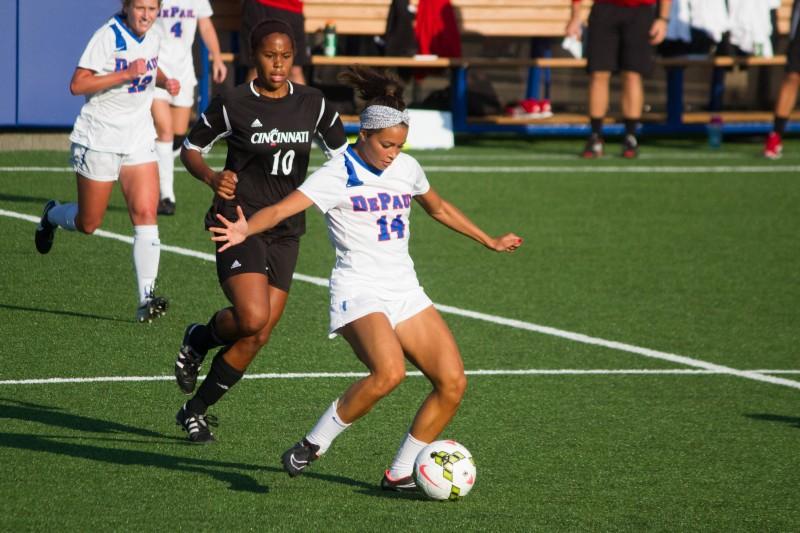 Senior defender Sarah Gorden was selected with the 22nd overall pick by the Chicago Red Stars in the National Women's Soccer League. Gorden is the first player from DePaul to be selected in the draft.
"It was a dream come true," Gorden said. "There's nowhere else I'd rather be."
It was a happy coincidence for Gorden, who grew up in nearby Elk Grove.
Gorden has been a building block for DePaul's defense since 2011. After sitting out 2013 for personal reasons, she returned in 2014 and made the All-Big East Second Team. Gorden also made the 2014 and 2015 NSCAA All-Northeast Region First Team.
Being the first player from DePaul selected in the draft, Gorden hopes the trend will buck in the coming years.
"I'm just so excited to be able to show what DePaul is all about," Gorden said. "I think with coming years there will be more and more girls from depaul that will be here."
DePaul's head coach Erin Chastain has faith in Gorden's ability to contribute at the professional level.
"(Gorden) has had a great career at DePaul, especially her last two seasons," Chastain said. "She absolutely can play and make an impact at the next level."
Gorden will also get to play alongside U.S. Women's National Team player Julie Johnston.
"I'm really excited to be starting my professional career," Gorden said.