Students get free pass to Art Institute of Chicago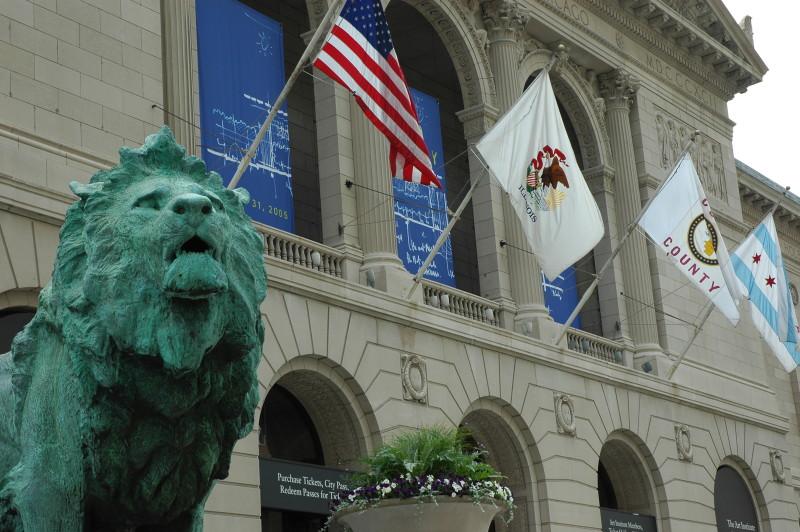 The Art Institute of Chicago is offering free admission for undergraduate students of DePaul as part of its university partnership program.
The institute's program, which already includes Northwestern University, Loyola University, University of Chicago, Robert Morris University and Columbia College, will be offering the free entry until Sept. 30, 2016.
John Shanahan, associate dean and director of liberal studies, said the program was developed early in 2015 as a joint effort between Delia Cosentino, associate professor of art history, and Lucy Rinehart, interim dean of the College of Liberal Arts and Social Sciences.
Once the partnership program officially began, Shanahan began spearheading the program even further.
"We should have been doing it for years now," he said. "We feature the Art Institute right on our front page at depaul.edu and it chimes with the very mission of DePaul that Chicago is our classroom."
Shanahan said the partnership program began its pilot launch in the summer of 2015 and has been heavily utilized by first-year students since then.
"Discover Chicago and Explore Chicago, they take our students all over the city, so it's been a useful additional benefit to be able to have the Art Institute to go to, because it was so cost-prohibitive before," he said.
Madeleine Price, vice president of the DePaul Activities Board (DAB), said the institute offers several resources students will be now be able to utilize.
"They have a huge collection ranging across a huge time period and cultures and art from all around the world," she said. "There's a lot you can learn there, and it's really an advantage for DePaul students to be able to access it."
Among these resources are artist talks, guest lectures, concerts and studio programs, all of which will now be available to students.
As an art history major, Price said she finds the new agreement to be a sigh of relief.
"It was difficult as an art history major because there are classes where you definitely have to go at some point to write a paper and it was very hard to plan that when you could only go for free on a Thursday night," she said. "Now that it's free all the time it definitely makes it easier."
Rachel Lange, a senior neuroscience major, said students benefit from this beyond an academic perspective.
"There's so much stuff in Chicago that's just so expensive to do, and now that we can do this for free it's amazing – why shouldn't everyone have that opportunity?" she said. "We're all in college and everything is so expensive in the city. This is a great way for students to explore the city in their own backyards."
All DePaul students, faculty and staff will be eligible for 10 percent off first-time membership as part of the partnership. Shanahan said the partnership also allows the university to host two university nights at some point during the upcoming year, but details are still in the works.
"It's a chance for DePaul to have the entire Art Institute for everybody, including faculty and staff, there for those two nights," he said. "Perhaps we might even try to hook it up with a family weekend, and we've been looking at music and theater events in the Modern Wing."
Shanahan said he is excited about moving this program forward and has high hopes for the future of it.
"I'm hoping with some of the events and programming over the summer and into the fall we can get more participation from colleges like CDM, Communication and even Science and Health," he said. "My priority and the thing I'm most excited about is having business students, computing students and science students going there and finding things useful to their studies they might not even know about."
The current partnership, however, does not offer free admission to graduate students, faculty or staff. But it's something Shanahan wants to expand on in the future.
"We had to start at a certain point and gauge the usage, and if it proves popular ­— and it seems to be pretty popular — then yes," he said. "If people use this, we expect to expand the usership."
Lange said she plans to take advantage of the free admission.
"I would be a fool not take up such an offer," she said. "As a neuroscience major, I don't have a lot of art in my life, so I love whatever I get to see of it."
For free admission, DePaul students show their university identification cards to the cashier desk and will be given a ticket for the same day. Students must pay $1 for coat check. The Art Institute of Chicago is located at 111 S. Michigan Ave.