Grammy face-off: Who should win at this year's awards
Digital Managing Editor Kirsten Onsgard and Arts & Life Editor Erin Yarnall go head to head on who they think should win at this year's Grammys.
Album of the Year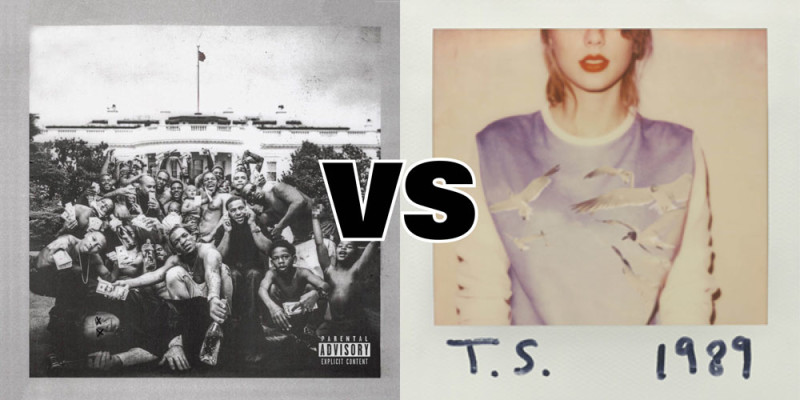 "To Pimp a Butterfly" — Kendrick Lamar
This shouldn't even be a contest. "To Pimp a Butterfly" is a densely wound concept album, structured around a single poem. It tackles discrimination, cultural issues and struggles, in addition to Lamar's complex relationship with fame, agency and his hometown of Compton. Though it was immediately acclaimed, several tracks would later become rallying cries during Black Lives Matter protests, including "Alright." "To Pimp a Butterfly" is not only important in its artistic value, but also its cultural relevance. — Kirsten Onsgard
"1989" — Taylor Swift
This really shouldn't be a contest. 2015 was Taylor Swift's year after the release of "1989." Yeah, I'm talking about the album that sold over 8 million copies worldwide. Not only was the phenomenally written and performed album a big seller, but it signalled Swift's transformation from a cute country caterpillar to a pop superstar butterfly. "1989" put Taylor Swift on top of the world, and should also deserve to put some Grammys in her arms. — Erin Yarnall
Record of the Year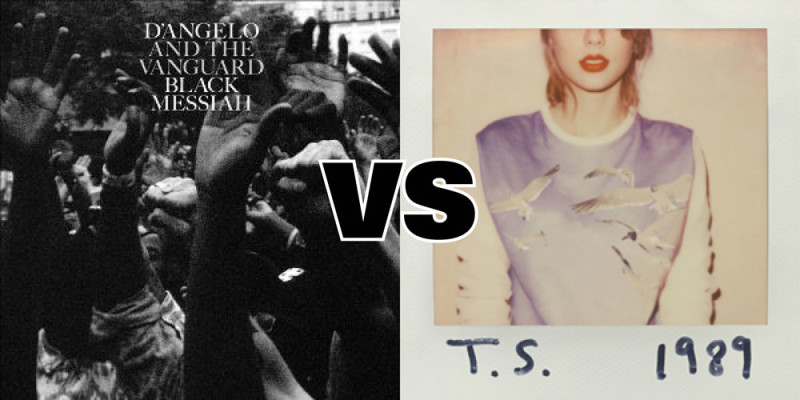 "Really Love" – D'Angelo and the Vanguard
First, some background: Record of the year is slightly different than song of the year, in that it's supposed to value production and songwriting over performance. Not that it should make a difference in the case of the soulful D'Angelo — whose hushed coos on this track are spine tingling — but "Our Love" features outstandingly delicate and intricate songwriting. — Kirsten Onsgard
"1989" — Taylor Swift
If you couldn't tell by now, I love Taylor Swift. She's a flawless singer, amazing songwriter and is great at poking fun at herself — "Blank Space" encapsulates all of this. Sure, the other songs in this category are good (besides "Uptown Funk," that song is pure trash), but none are as reflective, satirical and relevant as Swift's mocking of the media's perception of her relationships. — Erin Yarnall
Best Dance/Electronic Album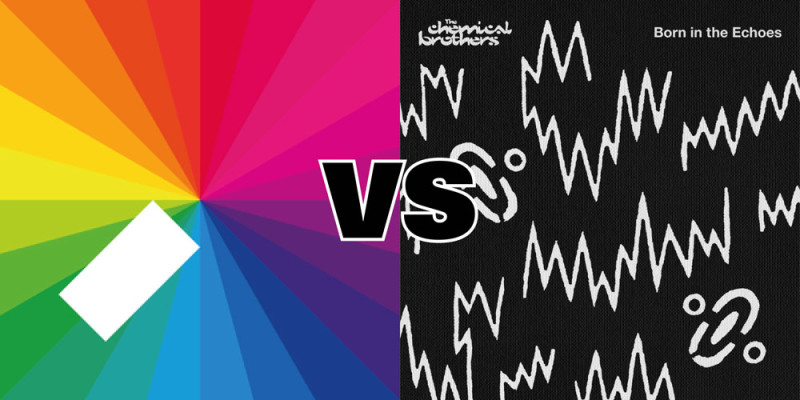 "In Colour" – Jamie xx
This category is proof of what a strong — and mature — year it was for electronic music. But Jamie xx was undoubtedly on top, with a house record that slowly bubbles until boiling over into an ending sequence of pop heavy tracks: the infectious "I Know There's Gonna Be (Good Times)," and the sultry "Girl." — Kirsten Onsgard
"Born in the Echos" — The Chemical Brothers
I'll be the first to admit, I'm not that into electronic music, so I am basing my judgment off of what album makes me want to dance the most, and for me, it's "Born in the Echoes" by The Chemical Brothers, with Jamie xx coming in a close second (I can't fight with Kirsten too hard in this category).
Best Alternative Album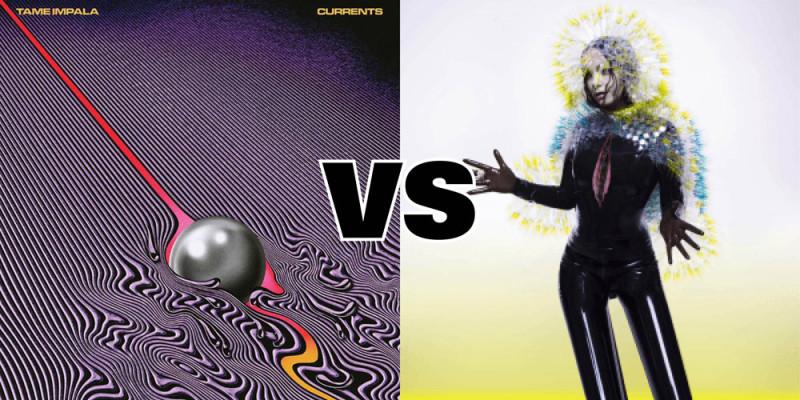 "Currents" — Tame Impala
Is this Tame Impala's best record? No. But Kevin Parker has somehow managed to survive the overflow of modern-day psych rock bands and breach mainstream popularity, and has deserved a Grammy for a while. Plus, "Currents" pairs all of his usual aural tricks and twists with a little soul, proving that Parker can stretch from his usual palette. — Kirsten Onsgard
"Vulnicura" — Bjork
My endorsement for Bjork is primarily because she finally deserves a Grammy. She's been nominated 14 times, yet the Icelandic singer-songwriter has never won.  "Vulnicura," her latest album has been critically acclaimed, and after the release of her latest daring album, it would be a shame to see Bjork go home empty-handed yet again. — Erin Yarnall