How DePaul students did or didn't get Lollapalooza tickets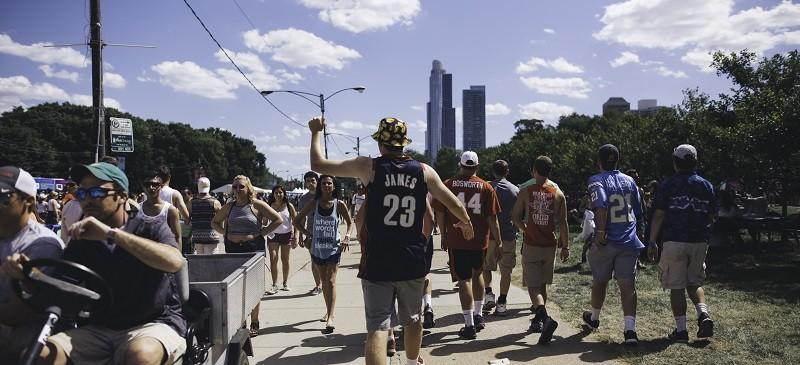 Though there's no lineup until Wednesday, the promise of a good time was enough to draw thousands into the headaches of virtual waiting rooms for the chance to attend Lollapalooza's 25th anniversary and first-ever four-day festival.
General admission tickets, which ran for $335, sold out by 10:46 a.m., less than an hour after the tickets went on sale at 10 a.m. Tuesday. It's a phenomenon that's been common over the past few years, as the festival has grown from its more humble rock roots into one of the largest and most popular music festivals in the world.
Lollapalooza one-day passes go on sale tomorrow following the release of the lineup.
Here's how DePaul students did – or didn't – succeed at nabbing a four-day pass.
Got lucky
Glenn Johnston
Freshman, political science major
Outcome: Got tickets
How long it took: 10 minutes
Past experience: This will be his second year attending Lollapalooza, but first time buying tickets alone.
Game plan: "I got up a few hours early and got the page open, then came back 30 minutes before and kept refreshing."
Backup plan: "If I didn't get the ticket, I probably would have gotten a one-day ticket."
Reaction: "For me it was fairly easy. I waited until like one minute after 10 and filed out the info and I was done. I even got the cheaper option of the two offered. But I know people had trouble with it overall so I'm pretty happy that I got one."
Why he's going: "I figured that it be pretty stacked with big names for the 25th anniversary and all. I also liked last year a lot so that helped in deciding."
Snubbed by technology
Lili Trifilio
Freshman
Outcome: No tickets
Past experience: She's attended twice in the past, and she plans "to attend many more." But, this was her first time buying tickets alone.
Game plan: "Last night I registered my debit card info on the Lollapalooza site as it suggests, and this morning at 9:30 a.m. I was ready to click buy as soon as the clock struck 10 a.m., the official time the four-day passes would be released on sale. I didn't anticipate any problems but after 15 minutes of nothing I was getting very frustrated. Lots of my friends had already gotten tickets, but due to my internet connection being slower then there's I never got through to see the actual tickets."
Backup plan: "I went to my best friend's house to try to use her computer but by the time I got there the tickets were all sold out. We looked at resale websites such as VividSeats, StubHub, and Ticketmaster but everyone was selling them for twice as much. From the original price, resale tickets were at a minimum of $500."
"I plan on attempting to buy one day passes tomorrow because they're still cheaper than the four-day pass resale."
Feelings: "Frustrated and upset, and kind of helpless to because it was all up to chance."
Why she's going: "It's literally some of the greatest experiences I've ever had. Festivals are such wonderful things."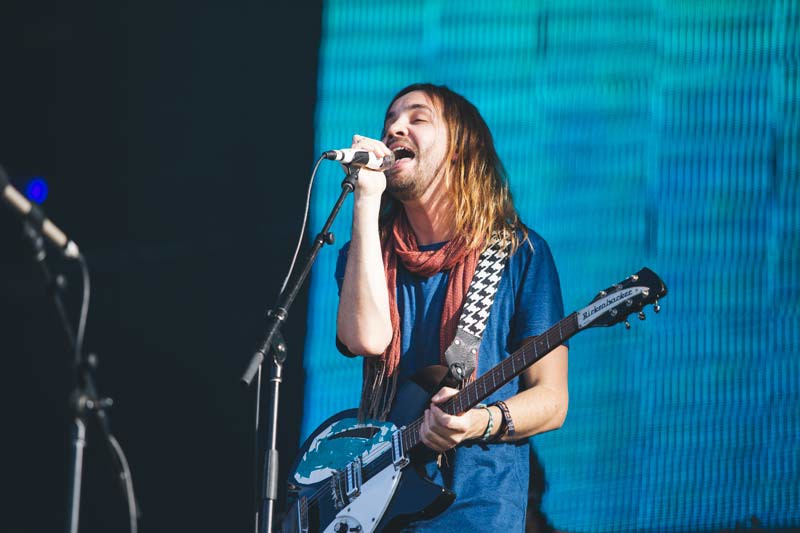 The man with the plan
Ryan Woodman
Senior, marketing major
Outcome: Got tickets
Past experience: This will be his third Lollapalooza, but was his first time buying tickets from Lollapalooza directly.
How long it took: About 25 minutes
Game plan: "I had six different devices open (since it was a random lotto based on IP addresses) and the tickets actually started at 9:58. My first device popped at about 10:25, I got them, and then they sold out at around 10:45.
I had one computer, two tablets three phones. It was pretty ridiculous looking. Only one device popped to get tickets though. A second popped but it was after the tickets had already sold out.
I've been planning for this for about 2 months now. I researched on Reddit and other websites the best way to make sure I got tickets."
Why he's going: "I bought tickets last year on a whim for my girlfriend and I and when we went, the combination of the amazing artists, awesome atmosphere, great location and overall community vibe were so amazing. I knew I had to go all four days this year right when I was heading home on the train last summer."
Feelings: "It was nerve wracking, but I knew I couldn't have been more prepared than I already was so I just tried to calm down, get my tickets secured, and then freak out about how amazing it's going to be."
Lolla tickets? No problem.
Alicia Maciel
Freshman, business management and marketing major
Outcome: Got tickets
How long it took: One minute
Game plan: "I was with my boyfriend. We woke up at 9:45, opened tabs on our laptops and phones, and he got in with only one tab open on his. At 9:59, the page loaded and at 10 a.m., the link didn't show to click what tickets we wanted. But then it loaded fully."
Backup plan: "A backup was buying from someone that goes to DePaul that I knew if they were selling, or just finding a way to get them through volunteering."
Why she's going: "This year is the 25th anniversary and it's four days, so I hope they're going to bring back some alumni and rock bands like Lollapalooza was at first. Plus, I suspect Radiohead will be a headliner since they released tour dates, while avoiding all possible days they could be playing Lolla."
Feelings: "I really hate those people who buy tickets for the purpose of scalping. Many people and even students that have the money to buy them buy it for solely reselling, which isn't okay whatsoever. I hope the atmosphere of the festival is better this year and not more harmed due to the young audience being heavily under the influence, or the EDM scene rising, or being filled with a lot of 'bros' or rude individuals. I'm looking forward to the food, and of course the lineup."