How three DePaul students became concert photographers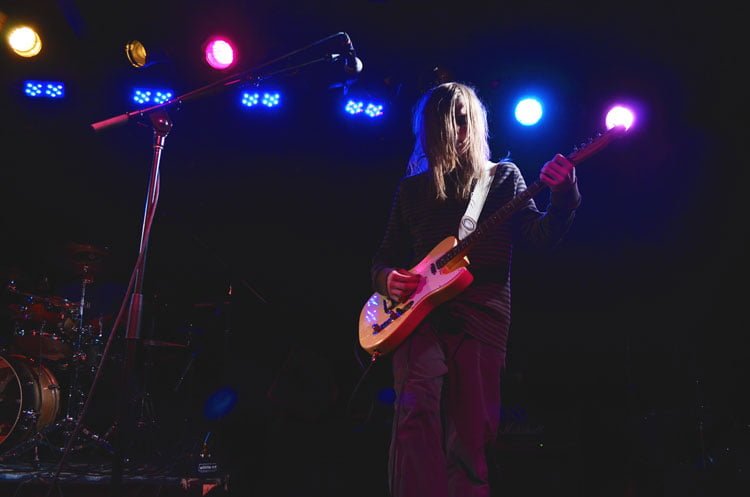 Concert photography seems like the ideal job: free music, good seats at popular shows, the possibility of compensation for something that most people do as just a hobby. But between the music, excitement and killer photos, there is a secret, stressful side that doesn't show up in the photographs.
Freshmen photographers Megan Stringer, Katherine Wilburn and Deanna Williams each had pretty similar starts when they were in high school with a knack for photography and a point-and-shoot camera.
Wilburn was taking a photography class when a friend starting an online magazine asked her to cover some shows in Chicago. From there, she became a networking and marketing mogul and the Chicago editor for MAT Magazine.
Williams was a senior in high school when she decided to shoot for the band The Chainsmokers, so she emailed their manager and shot for them for three months as they rose in fame. She now works as a paid freelancer and for the music blog Unseasoned Sound as a contributing photographer.
Stringer has transformed her work from "blurry, awkwardly zoomed photos" to capturing work for free for the sake of her portfolio and the advancement of local artists and bands.
Both Stringer and Williams use variations of Nikon camera models, and Wilburn uses a Canon.
"It's about whatever brand you're comfortable with," Wilburn said. "It's about what's behind the camera, definitely not just the camera."
Unless photographers are friends with smaller bands, like Stringer, depending on the show and the venue they will most likely need a press pass. In order to get a press pass, photographers have to be in contact with the artist's public relations (PR) company, where networking comes into play.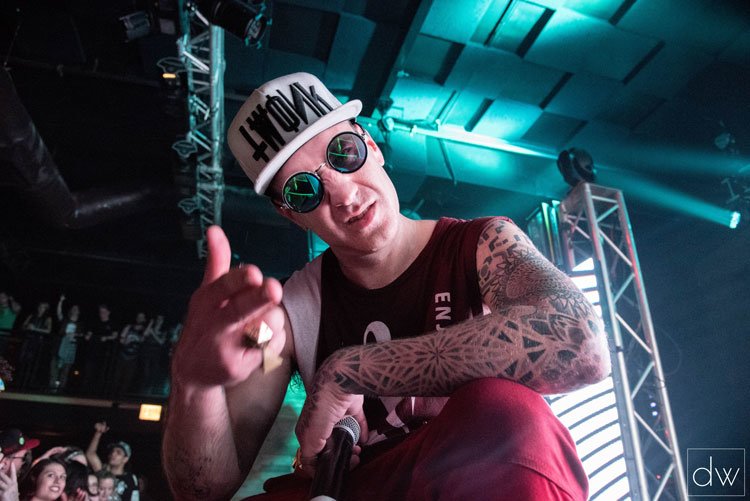 "It's all about contacts and numbers," Wilburn said. "First off, you need to tell them the unique monthly viewers and monthly views to your publication so they know exactly what they're getting. Some press contacts will even ask for proof of this. Second, you need to know who to contact, and when. If you're emailing Pitch Perfect PR about a Mac Demarco show in L.A. two days before the show they might as well block your email."
The process for a festival pass is a lot more tedious.
"They require a large amount of information, and you have to be working for some sort of media outlet," Williams said. The photographer's ability to brand themselves, their company and their work is vital as well, so the PR manager can tell if their work is the right fit for their artist. After all, photography is about capturing an image.
After contacting press managers and getting into the show, the hardest part of the gig is, unanimously, taking a great shot. The lighting is almost never ideal, and it is not always possible to get every artist into a shot, especially when trying to capture a drummer playing behind three guitarists and a singer. 
"The most difficult part about working a gig is having to deal with the lighting and the concertgoers," Williams said. "Lighting is always changing, and sometimes there isn't a lot of light at all."
Along with this, concertgoers also cause problems when photographers are trying to get the perfect shot.
"They're just having fun, and sometimes, that really gets in the way of your workflow," Williams said. "One time I was shooting a show, and right when I was about to take a picture of the artist, a concertgoer puked on me, so I had to leave the shoot early. However, working a gig is very rewarding and that's why I deal the problems that I have to deal with."
Wilburn agrees that the lighting at shows is "just awful." Though you can adjust your camera, a lot of venues can leave photographers feeling hopeless, so it is up to the photographer to essentially create the best shot, and to "have the right settings at the right time."
Williams will continue her work with talented artists showcase it on social media. Wilburn continues to shoot for MAT Magazine at places like Coachella, FYF and SXSW music festivals to build her portfolio and impressive social network. Stringer is really aiming to give something special back to the artists.
"When artists see photos they like of themselves on stage, there's nothing to replace the look they give you," Stringer said. "They're up on stage doing what they love, and you were able to catch that memory and hold onto it — musicians and artists really appreciate that. You get to provide something for someone that they're going to look back on and feel good about."
Though everyone can try concert photography, it is not something that everyone can do. 
"As someone who has shot at concerts, but has also gone to concerts for fun, I can seriously say that it's a completely different feeling," Williams said. "When you're at a show, you're there to see the artist, and you have a lot of fun while doing it. There's a lot of adrenaline, there's a lot of turning up and there are a lot of things going on all around you. However, when you're shooting, you're there to work. You're not there to have fun, you're there to specifically do your job."
Not everyone can combine their passion with their job, but when it works, it's almost picture perfect.