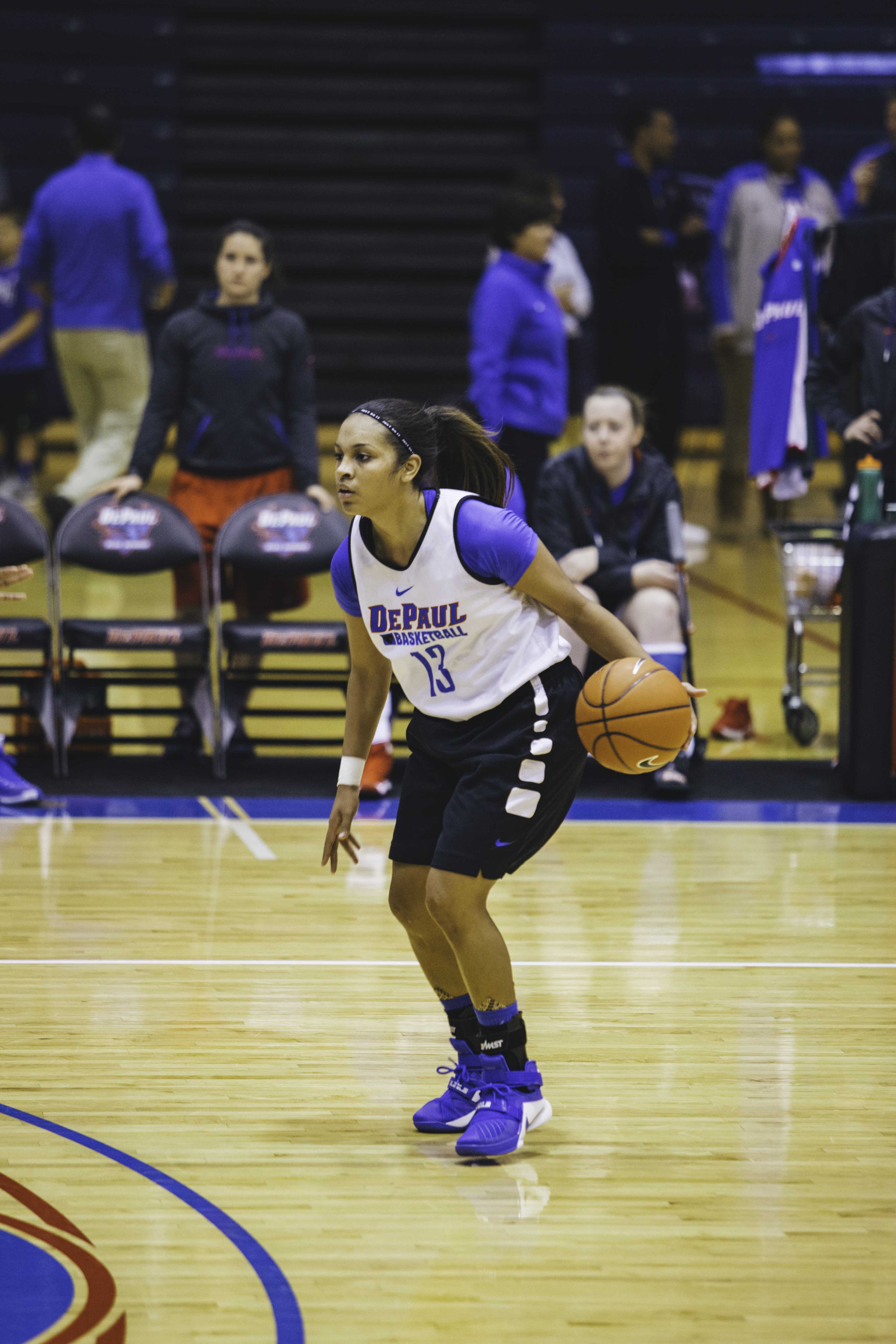 After Megan Podkowa and Chanise Jenkins played their final game as Blue Demons in the Sweet Sixteen loss to Oregon State, their future was unknown.
Both set to graduate in June, Podkowa is going to receive a degree in mathematical sciences with a concentration in actuarial science, while Jenkins will receive hers in communication and media. Despite having their degrees in hand soon, they both have hopes of making a career out of basketball.
When the pair went undrafted in the 2016 WNBA Draft on April 14, they set their sights on playing abroad and their coach believes it's somewhere they will thrive.
"Chanise Jenkins and Megan Podkowa are two of the best players I've ever coached," DePaul coach Doug Bruno said. "I think they both have a great future overseas and I think they both also have the potential in them to fight their way into the WNBA given time and experience."
Podkowa recently signed with Disrupt The Game, a sports and entertainment agency based in Los Angeles, California. She plans on playing in Poland and her agent, Allison Galer, is already working on securing dual citizenship so she can play as a Polish player.
Although she's never been to Poland before, her brother went last year and encouraged her to try to go there to play.
"Obviously there's so many options where I could go," Podkowa said. "But to be able to get the dual citizenship and not count as an American player would be really good for me and whatever team I get on."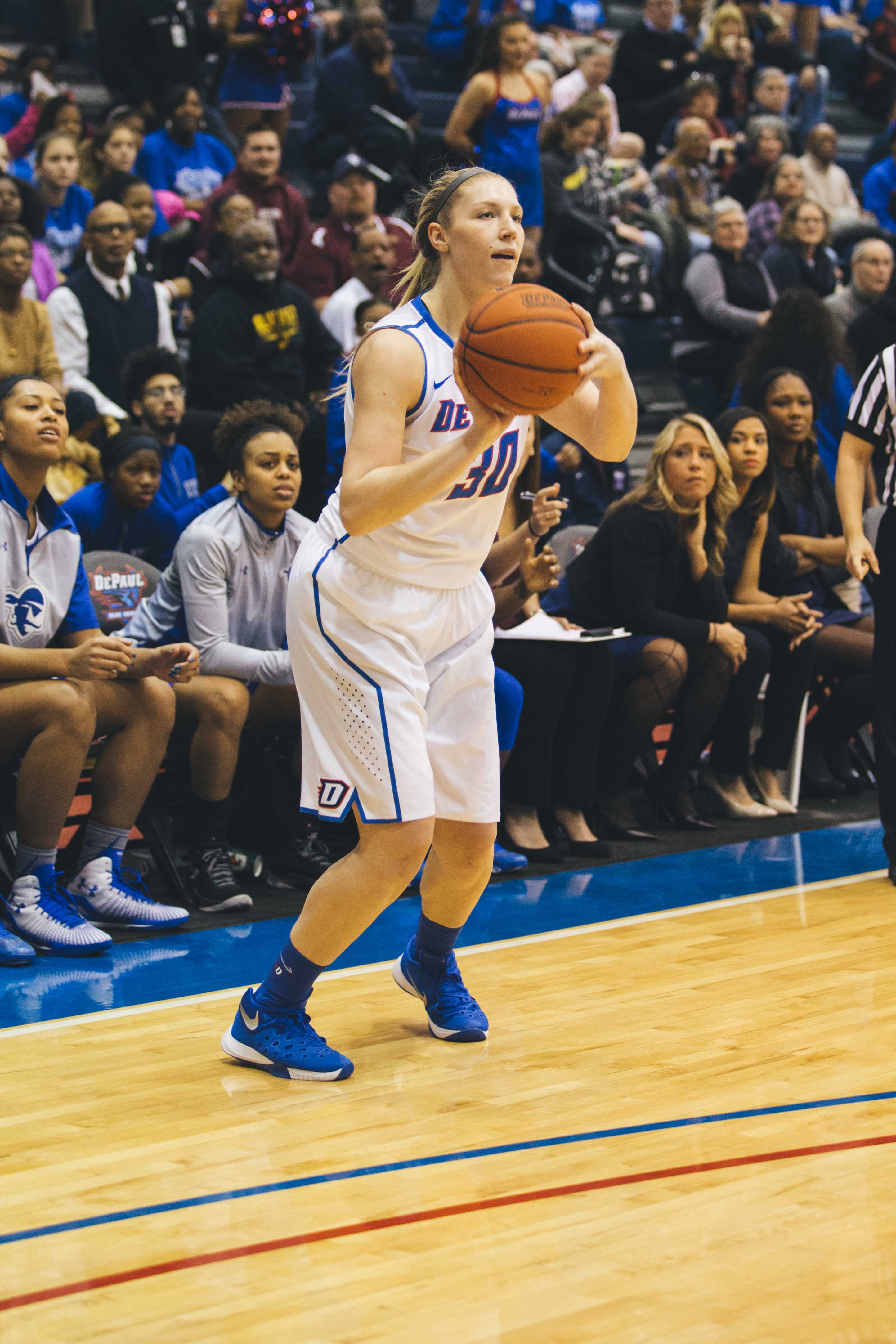 Jenkins isn't sure where her future lies, but trusts her sports agency will lead her somewhere she'll fit in perfectly. They are currently working on finding a team overseas interested, in addition to contacting several Women's National Basketball Association (WNBA) teams with the hopes of landing Jenkins a spot on a training camp roster.
"I'm pretty much going to go wherever they accept me," Jenkins said. "In training camp, I'm just going to go play and give it my all to try to make teams."
International leagues provide the women with many more opportunities than in America. Since there are only 12 WNBA teams, making a roster in the WNBA is extremely difficult right out of college unless you're an elite prospect. Several WNBA players go overseas to play in China, Russia, Israel and Spain — among many other countries — in the summer to stay active and make more money.
Two former DePaul players took the international route and it's proven to be a success.
Allie Quigley who featured for DePaul from 2004-08, played for Mersin BŞB in Turkey and Pécs 2010 in Hungary before being signed by the Chicago Sky where she's been since the 2013 season where she won WNBA Sixth Woman of the Year in 2014. Keisha Hampton, a Blue Demon from 2008-12, spent some time in Israel and most recently impressed with Bnot Hertzeliya in the Israeli Female Basketball League.
"Looking at what Allie Quigley did proving herself overseas against WNBA players in another forum and to be paid to do it is how Allie was able to fight her way into the WNBA," Bruno said. "If Chanise and Megan go overseas and excel against WNBA players, their confidence will soar," Bruno said. "That's what happened with Allie."