After location issues, Spring Awakening announces 2016 lineup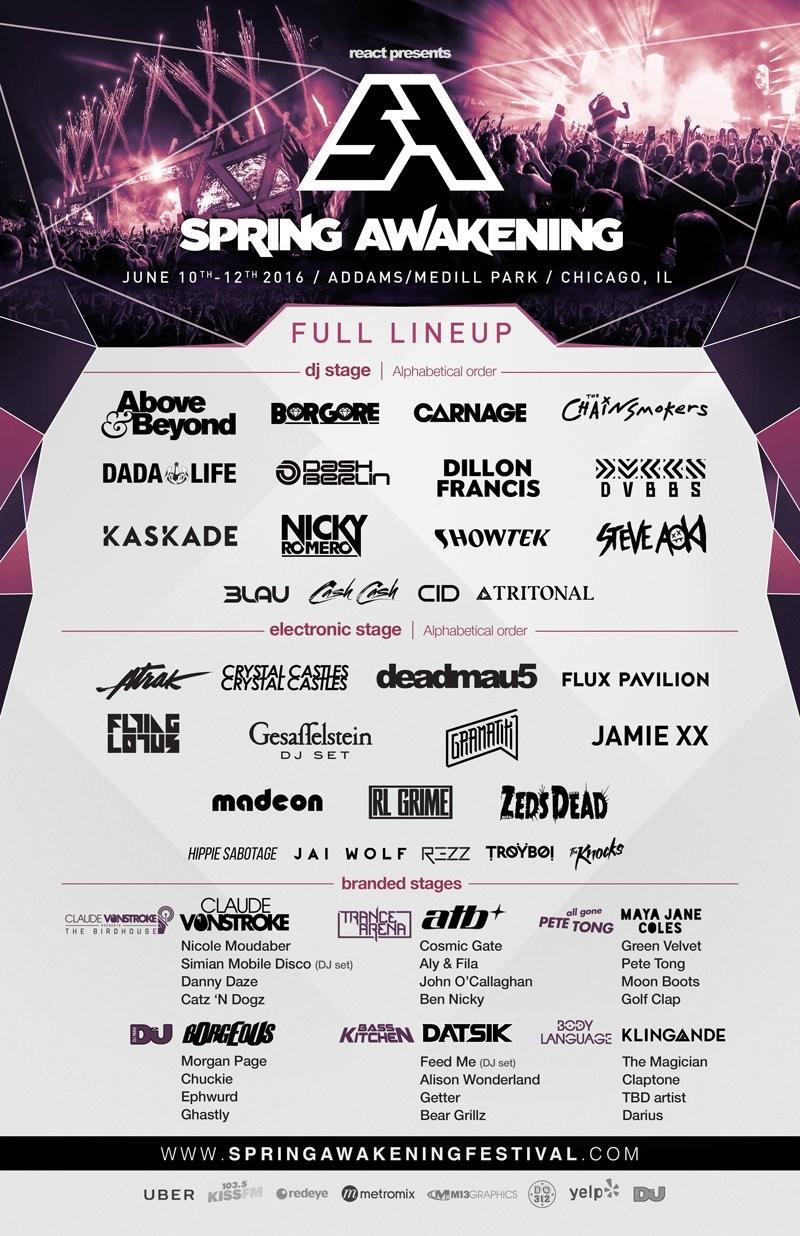 With little more than six weeks to go from the start of the festival, Spring Awakening Music Festival announced its lineup and a new location Thursday.
Deadmau5, Flux Pavilion, Flying Lotus and Crystal Castles will perform at the 5-year anniversary of the annual electronic music festival, which this year will take place June 10-12 at Addams/Medill Park on the near West Side.
Though early bird tickets have been on sale for months, the festival has been bumped from location to location this year. In the past, it has been held at Soldier Field but was forced out this year by a soccer tournament taking place that weekend. In February, Spring Awakening announced a move to Jackson Park on the South Side.
This is not the first time a Chicago festival has struggled to find a home. Last year, Riot Fest was pushed out of Humboldt Park amid concerns from neighborhood residents, and eventually relocated to Douglas Park on the southwest side.
Spring Awakening also implemented an age restriction last year as safety concerns at electronic music festivals and concerts heightened after several drug-related deaths. The festival will once again be open only to those over 18.
3-day general admission passes for Spring Awakening Music Festival are on sale now for $189.