DePaul working to improve Wi-Fi following student survey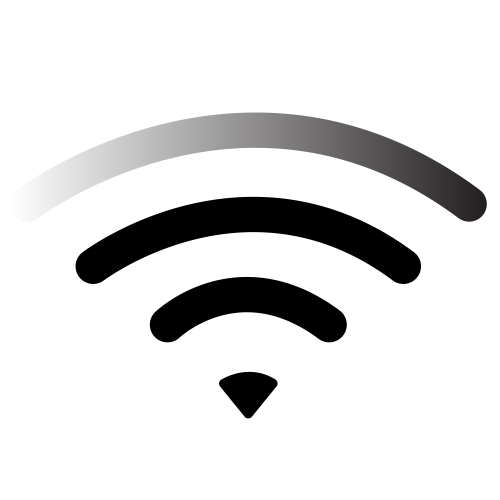 When Sara VanderBaan was a freshman living in the dorms last year her internet access, one of the main necessities of college life, was noticeably bad whenever she was at home. But when she walked around campus or sat in the library, service would usually pick up.
"It would be nice if there was full coverage," VanderBaan said. "If we're paying so much to come to school, it would be nice if it worked the way it should."
The state of DePaul's wireless network could change this school year thanks to a push by DePaul's Information Services department to create campus-wide coverage and ensure better Wi-Fi in areas around both campuses.
Issues with DePaul's Wi-Fi have been common problems for DePaul's students, but administrators weren't made aware of the issues until they saw students' social media posts.
To remedy this, Josh Luttig, director of infrastructure, said the department polled students directly to get something statistically valid.
Near the end of spring quarter a survey was issued to nearly 21,000 students and now, after receiving numerous write-in responses and a 14 percent response rate, the department is ready to implement changes.
"There was a disconnect between what we thought of our Wi-Fi and what students thought," Luttig said. "(We) saw social media posts saying things about the Wi-Fi being bad, but we weren't getting complaints through the help desk."
Luttig said the overall feedback by students who participated in the survey indicated a general lack of satisfaction with the current state of DePaul's wireless network.
Naimah Khatib, a freshman who lives in University Hall, said that the strength of the Wi-Fi on campus has been spotty thus far.
"It works pretty well on my laptop, but it drops a lot when I use my phone," Khatib said. "It's also pretty slow in the middle of the day depending on where you are, but it's strong in the Student Center."
The work started over the summer. During the months that students were off campus, a new airwave network management software was implemented to improve "visibility into system performance and usage," something Luttig said would help engineers improve visibility into system performance and usage.
High capacity access points were installed in the "most problematic spaces," which were determined according to survey responses. These spaces include the first and second floors of Computing and Digital Media; the Loop student center, located on the 11th floor of the DePaul Center; the seventh, eighth, ninth, 10th, 11th and 12th floors of the Lewis/O'Malley building; the first and second floors of the Schmitt Academic Center (SAC) and the first and second floors of the Lincoln Park Student Center.
The overall goal of the plan, titled wireless network status, is to implement a high-performance "wi-fi network that can meet the demands of the campus community now and in the future," a statement from Luttig said.
More developments include piloting a new coverage design and access point for Munroe Hall — which, if successful, could be implemented in other residence halls.
"This service and coverage across campus is important to all students and it's not meeting student needs," Luttig said. "We need to focus time, money and attention to this. Hopefully it makes a difference."
Luttig said that there is still more work to be done this year. There are plans to consolidate wireless networks where possible — meaning no more "depaulwireless" on campus except for residence halls —    and reviewing DePaul's current methods and mechanisms for connecting to the Wi-Fi network and assessing ways to provide better wireless connectivity.
There are also plans to reassess the wireless network in spring to make sure the plan to revamp wireless is going according to plan. Until then, Luttig said, the goal is to continue to work out the kinks.
"(We want students to know that) we heard you loud and clear that Wi-Fi doesn't meet expectations," Luttig said. "Let us know when devices don't connect. Say something. Let us know. We need people to let us know what's going on so we can fix it."