CPS and CTU call cease-fire
Peace, justice and conflict studies major and president of the nonpartisan political group Impact Alex Boutros stands in solidarity with the Chicago Teachers Union (CTU). For the past five weeks, Boutros regularly attended the Chicago Teachers Solidarity Committee meetings.
As head of the student committee on the board, she was in charge of organizing and advertising on campus solidarity events and growing a student base for CTU. Their last meeting took place Oct. 11, before the midnight strike deadline.
The tense moments before midnight reflect the poor state education currently is in. Coming close to another supposed strike is reflective of the challenges inner-city youth must face to obtain that diploma.
Yet, thousands of Chicago Public School teachers took a breath of relief rather than picking up picket signs when a new contract was settled. Boutros recalls members of the solidarity committee were ready to strike if need be.
"We were ready," Boutros said. "We were as prepared as we could be with the time that was given. We had a bunch of strikes for the first day set. DePaul Socialists had a schedule of what they would be doing for the whole day of the strike."
This close call of yet another strike should not disappear from the public's conscious. It is critical for students to acknowledge how the averted strike is reflective of the current troubling state of education. Education is the path to valuable careers and for so many college students interests beginning in grade school. Therefore, attention should still be expressed surrounding the state of CPS especially by college students. The new tentative agreement still needs to be approved, the problem should not be dismissed as solved.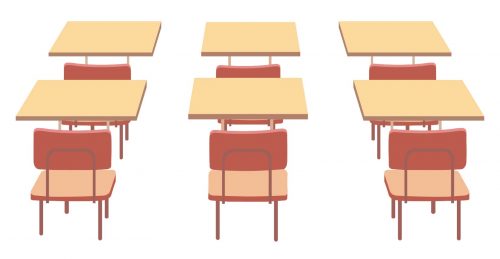 "These students that are in these schools are our future generations. They are going to be voting. These students won't just disappear they will affect you. You are going to be affected by other people's education," Boutros said.
It has been a consistent theme to hear Mayor Rahm Emanuel's administration neglect the state of CPS schools. For the last five years he has stated there is no money in the budget. School closings were rampant and so were the expulsion of teachers. The strike would have been the second to take place within the last five years. With the first being in 2012 after 50 school closings in predominately low-income neighborhoods took place. In April, CPS held a one-day walkout to express their grievances.
The tentative agreement would mean about $300 million more for schools through compensation, teacher and student programs, according to DNAinfo,
"They wouldn't have stopped the strike if they didn't think this was a good deal. I am going along with what CTU wants to do because this is their fight," Boutros said. "I am just here for solidarity. I think that if they decide to go back on the deal CTU is not afraid to strike. If they were ready to do it before, they'll be ready to do it again. This is like a cease-fire because they at least signed it."
Such actions are similar to the obstacles DePaul Monetary Award Program (MAP) grant recipients faced last year when Gov. Bruce Rauner's then nonexistent state budget was causing 5,000 students to question their future at DePaul. Those who received the MAP grant felt desperation as they questioned how they would replace the few thousand dollars that made it possible to attend this university; others had to question their future at DePaul entirely. This question will arise again next year once the academic year is over and DePaul's time covering the MAP grant for students who once received it is up.
"It's such a cynical and selfish thing to do — cut the MAP grants or funding for CPS. The ideas that young people have plenty of time to work to make up the difference as if your life is only worth the work you do. Or that education is only about work, about employment, about a job," said Mike Shea, a DePaul alumnus and tenured CPS teacher. "We are moving farther and farther away from the humanity in education by driving the material conditions of classrooms and schools down."
The general theme is the same: Education is in one way or another is continually being threatened. Because of this, college students should stand with the affected CPS students, or at least care to be informed of the nearly missed strike. Any severe impact on education, like a lack of essential resources affects learning so much, it is similar to the financial problems DePaul students from low-income households faced last year. In a period of imbalance when a student's education and future rests on decisions made by city and state government the least a citizen or student can do is be informed.
DePaul junior, Juana Estrada who is a former CPS student and MAP grant recipient, questioned how the new contract will impact CPS students enrolling in DePaul.
"DePaul holds themselves as being a service provider for those in need, this strike ultimately isn't just for the teachers but for the betterment of the CPS students. Their education is at stake when resources aren't provided, and unfortunately many of these children see their schools as more than just educational institutions, they're safe havens," Estrada said. "DePaul should recognize that public schools in this city do more than just educate, and if it reaches a point where CPS, as a whole can no longer provide for students, where will our education system be? How many more Chicago students will enroll at DePaul?"
If no contract was agreed upon, Boutros and the Chicago Teachers Solidarity Committee organized the first strike to take place in front of the Daley Plaza at 10 a.m. followed by a march until 1 p.m. The strike would have continued outside the Willis Tower. Freedom schools, radical teach-ins where curriculum not normally taught in schools like political activism and women's health, would have taken place while teachers striked. DePaul students planned to stand in solidarity with CTU by striking outside of the Oscar Mayer Magnet, a Chicago Public Grade School located near DePaul's Lincoln Park Campus.
Although the agreed contract potentially offers teachers the much needed protection and resources they were deprived of for years, the tentative agreement will be reviewed by the CTU's House of Delegates by Wednesday
Then, it will be reviewed by the CTU members. For now, classes have resumed, but CPS is currently under a cease-fire. If the contract is not approved, then school will come to a halt and strikes will replace classes. DePaul students should be ready to show solidarity because the conditions of CPS currently reflect the state of education as a whole and it impacts us as students as well.
About the Contributor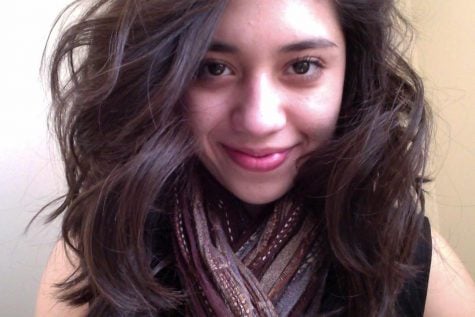 Yazmin Dominguez, Online Editor
Yazmin is the online editor of The DePaulia. She enjoys house music, storytelling, tough editors, and people who can make her laugh. Follow her on Twitter...