Blue demon rundown: women's volleyball
The DePaul volleyball team began their conference play in late September, 5-1.
However, the team hit a speed bump on Oct. 8 when the team lost to St. John's. Since the loss the team has gone 2-6.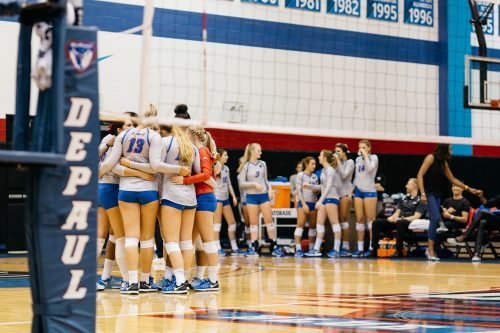 The team has four games left in the season, starting with the team that started their losing skid, St John's.
The women play Seton Hall, Xavier and Bulter respectively in the other three games.
The DePaul volleyball currently sits at 7-7 in the Big East and they have beaten two of four teams remaining in their season. In order to finish strong, the team should look to win out a win against Xavier and Seton Hall who sit at third and fifth respectively.