Leitao and Diener form basketball family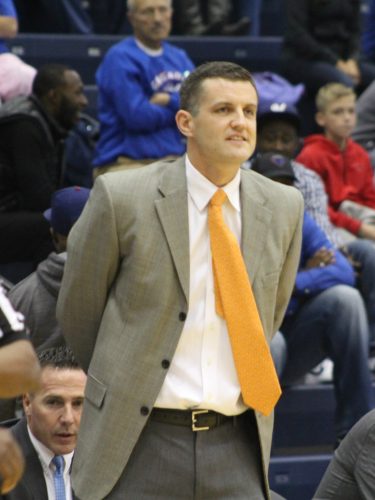 Sometimes all one needs is a chance: an opportunity to get their foot in the door before their able to shine.
That's the kind of opportunity Drew Diener got from Dave Leitao a little more than a decade ago. While the two coaches faced off on Friday night when DePaul hosted Rockhurst in an exhibition game, the route that brought them there started in 2004 during Leitao's first time at DePaul.

"I had a little bit of familiarity with (Leitao) through my brother playing for him," Diener said. "Having the opportunity to get into college coaching while also being with my younger brother at every practice and game was a very fortunate experience."
Diener's brother, Drake Diener, was a standout for the Blue Demons from 2001-05.
"He comes from a basketball family," Leitao said. "The Deiner family in the state of Wisconsin is synonymous with success from playing to coaching at every level. He has great pedigree."
The Diener name took the Midwest by storm. Travis Diener, Drew and Drake's cousin, played at Marquette the same years Drew was at DePaul.
Drew Diener played four seasons for St. Louis University, then decided he wanted to get into coaching. After a year as an assistant coach at Northridge Prep in Niles, Ill., he approached Leitao about coming on as a graduate assistant.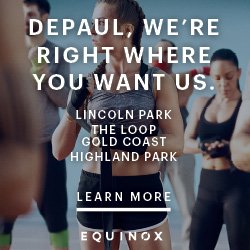 "To have my first job in college (basketball) with (Leitao) with high character and centered winning was a blessing," Diener said.
Diener served as the director of basketball operations for the Blue Demons as a graduate assistant. He would only be at DePaul for one year before Leitao landed the head coaching job at Virginia in 2005. They had just helped to take the Blue Demons to the National Invitational Tournament, and Leitao would take Diener with him to Virginia.
"I was lucky again that when (Leitao) took the Virginia job he took me on full time as an operations guy," Diener said. "As a small college coach, those two years were crucial because I learned so much about organization and the daily work of running a program and making sure things are in line."
Diener spent one year holding the same role as he did at DePaul before he was elevated to full-time assistant coach.
"He understands about development of teams and programs and players," Leitao said. "I saw that very early on when he came. He desperately wanted to get in at this level, and he took it and ran with it. He very quickly became a very trusted member of our staff."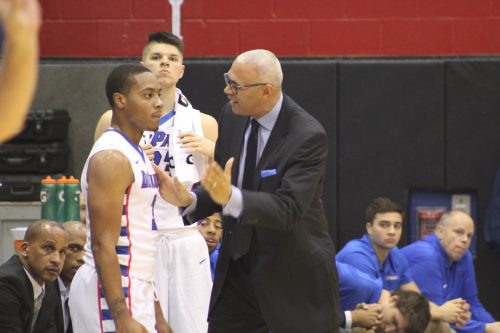 In 2009, Diener accepted the head coaching position at Cardinal Stritch University in Milwaukee, and succeeded there as he had at DePaul and Virignia.
"He became better quickly and proved himself worthy to go to Virginia when I left," Leitao said. "He took a job that many wouldn't want to take with a National Association of Intercollegiate Athletics (NAIA) program and the next thing you know he's a national championship coach because of the things he did here from day one."
Diener helped lead Cardinal Stritch to six straight national tournament appearances, six conference titles and one national championship in his six years there. Now he's the head coach of Rockhurst, a Division II school in Kansas City.
Rockhurst came to Chicago on Friday and lost to DePaul in an exhibition game 79-53. Leitao said Diener is a dear friend, but he puts their friendship aside during the game.
"I know that he feels that when the ball goes up, we're just trying to get our team better and win basketball games," he said. "The other guy on the edge of that sideline is of no consequence for those 40 minutes."
The two head coaches now go through their seasons. Both are in their second years, both are looking to get their teams above water after losing seasons last year. Leitao has talked since day one about changing the culture at DePaul, and that's the lasting imprint he left on Diener.
"I think the standard coach Leitao sets at the head of his program is a very high standard both on and off the court," he said. "It sets the culture and the tone for the program."