Ashton Millender hopes to return for Big Dance
It was toward the latter end of November when Ashton Millender, junior guard for DePaul women's basketball, started to feel pain in the side of her shin during practice.
"At first, it was uncomfortable, but it became a pain as I started to run," Millender said.  "I was just asking myself, 'What's wrong?'  At first, we couldn't figure it out – if it was my toe or my arch (…) I couldn't pinpoint where it was or anything.  I [was] hurting."
Soon, Millender learned that what she had was a stress reaction on the side of her shin, an injury that accrued over a period of time and needed to be treated by strengthening the area with conditioning.  "I wasn't worried that I wasn't going to play again because it wasn't really that serious.  But, I guess I can say physically, it was painful," she said.
Millender has been out since Dec. 2016 and has focused heavily on conditioning in order to stay in shape and maintain her strength by doing bike workouts and lifting weights to preserve her upper body and doing squats for the lower.  "When I couldn't really run, I would just shoot 10-footers or 7-footers, but it was mainly conditioning, staying in shape because I'm not running as much as the other players," she explained.
Basketball means everything to Millender, who has been playing since she was in third grade.  "I've been doing it all my life, it's like what I love to do," she said.  "When I'm stressed, I go to the gym.  If something's not going well family-wise, basketball-wise, I just shoot.  Basically what I do all the time, every day," she said.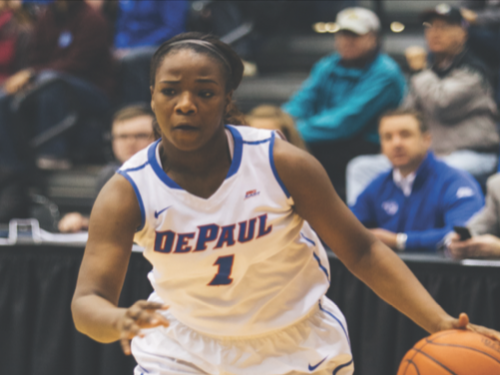 Millender is one of DePaul women's basketball's best 3-point shooters and following the 2015-2016 season was named Most Improved Player.  "Ashton's very special," said coach Doug Bruno.  "She's, number one, very competitive.  Number two, she's a great shooter and, number three, she's just a good overall basketball player.  She's more than just a shooter, she can score the ball."
Being cautious about the body is especially important for athletes, something Bruno reminds the players of often.  "[He] always talks about how you never know how bad it is being hurt until you actually are hurt, so it just made me realize it sucks to be hurt, so don't take advantage of your body," said Millender.
Losing a player is difficult, but it's important for members to continue to push on.  So far, DePaul women's basketball has lost Ashton Millender and Mart'e Grays, and just last week the team regained senior guard Jessica January after being out since Dec. 2016 with a finger injury that needed surgery to repair.
"It was really challenging, especially as a senior," January said.  "You want to play your last year to the best of your ability and just not being able to play under a circumstance that you have no control over is really tough, but its made being back that much greater."
When members of a team become injured, Bruno says it's important that the team has empathy but pushes on.  "I'm really proud of our players, the way they didn't feel sorry for themselves," Bruno said.  He commends the injured players for their sportsmanship, having the backs of those who were playing.  "That's just an indication of a great group of young women that care about each other," he said.
Keeping the energy and support flowing while injured is especially important, and Millender has done just that by cheering, clapping and bringing encouraging words to her teammates.  "I play a role in helping them stay up, and I bring energy off the bench," she said.
While it's not certain when Millender will be able to return, she hopes she'll be able to play in the NCAA Tournament.  Though, DePaul is making sure to be especially cautious with Millender's injury as to avoid the possibility of recurrence.
But, as for how Millender's doing now in her recovery – "No pain," she said with a smile.  "I feel good."
About the Contributor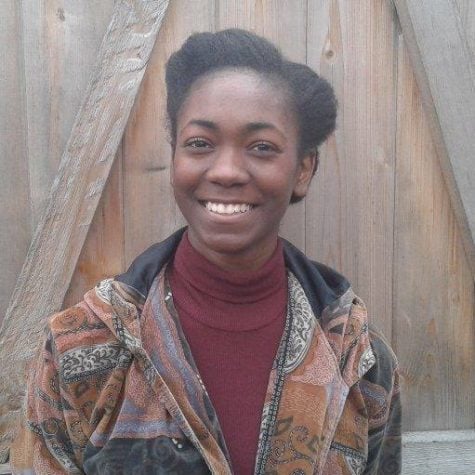 April Lane, Assistant Online Editor
April is the assistant online editor at The DePaulia.  She loves thrift shopping, writing poetry and binge-watching Grey's Anatomy.
Follow her on Twitter...