Jessica January heads to training camp with the Connecticut Sun
Hang on for a minute...we're trying to find some more stories you might like.
With the 28th overall pick in the third round of the 2017 WNBA Draft, DePaul point-guard Jessica January was drafted by the Connecticut Sun, punching her ticket to play amongst some of the best basketball players in the world.
"Coming in freshman year, I definitely wanted to play in the WNBA or over-seas," January said. "So at the beginning of my senior year I was really looking forward to being able to play, especially having played with so many good players over the years and making it to the tournament and having people see me, so I had high expectations to get drafted."
Getting drafted into the WNBA is arguably more difficult than being drafted into the NBA when you consider the size of the league.  The WBNA only has 12 teams drafting in three rounds (36 players) compared to 30 NBA teams drafting in two rounds (60 players).
With half as many opportunities to be selected by a WNBA team, it is vitally important to play well in your senior year.  January's 2016-17 senior season saw the same all-star production DePaul fans had grown accustomed to, but a Dec. 28 injury to her right index finger put her draft prospects on the rocks, as she went on to miss 15 conference games.
"(Missing 15 games after the injury) was really tough," January said. "It was really frustrating, especially with it being my senior year, so being out for the entire expectations (of being drafted) because I hadn't played."
January said she was hoping to get a tryout at the end of the season, but 15 PPG, a .436 FGP and a whopping 129 assists through 20 games on a broken finger was good enough to convince the Connecticut Sun she was worth a selection.  She says her injury is completely healed and won't hinder her transition into the pros. 
"There is no question that if (January) stayed healthy this year that she would have been either a first round pick or an early second round pick," coach Doug Bruno said. "It cost her, but that's what injuries do (…) If you can't be evaluated, people will pass you by."
In the little time January had to prove herself at the end of her senior season, she led the Blue Demons to a third Big East championship appearance in four years and clinched her fourth consecutive Big East regular season title with a triple-double performance against Georgetown. 
January is the 10th DePaul player to be drafted into the WNBA and she says current Chicago Sky players and former Blue Demons, Allie Quigley and Keisha Hampton, have helped her with the transition into professional basketball.
"I reached out to Allie Quigley and Keisha Hampton before I got drafted to talk about playing over-seas and dealing with agents and stuff like that," January said.
As far as on-court activities are concerned, January will need to adapt to a new level of play where, as Bruno says, each player is as physically gifted as the next.
"(January) is the most athletically gifted player in the DePaul program, but there's going to be 10 athletically gifted players on every roster (in the WNBA)," Bruno says. "What that does is speed up the game."
January reported to training camp on Sunday and will have to fight her way to a roster spot over the next few weeks. "There's not much I can really change or do right now, so it's just a matter of showing up there, being competitive, and doing all the things I've done over the last four years," January said. "I'm not going to go try and do anything crazy, cause that's not what they're expecting (…) I'm going to play my game, play hard and see what happens."   
"Training camp is like 15 to 20 dogs fighting for one piece of meat and you've got to be one competitive human being to make it through that," Bruno said. "I'm excited for Jess  because she's one of the most competitive human beings I've ever coached. She's one of the most physical human beings I've ever coached. She's one of the most intelligent players I've ever coached, so she's going to back down from no one."
If January makes the 2017 roster, she will return to Chicago on May 28 when the Sun take on the Chicago Sky at Allstate Arena. 
About the Writer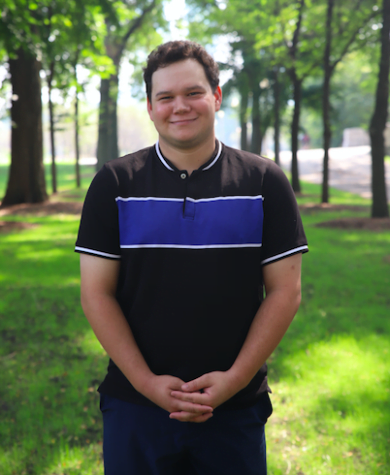 Shane Rene, Editor-in-Chief
Shane is the Editor-in-Chief of The DePaulia and an undergraduate student studying journalism and political science. He was born in Australia but doesn't...