Chicago's beachside festival to celebrate city's musical history with Green Velvet
Chicago is the birthplace for house music. In its humble beginnings during the 80s and early 90s, legends like Farley JackMaster Funk, Frankie Knuckles and Steve Silk Hurley were born. Their records set Chicago high on the electronic music scene worldwide. Since then it has spawned new house and techno pioneers such as Green Velvet.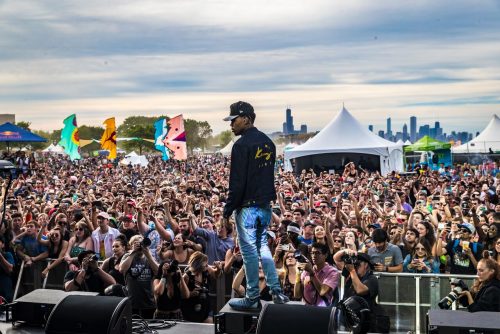 Chance the Rapper performed at Mamby on the Beach's second-ever festival. (Photo courtesy of React Presents)
Curtis Alan Jones, aka Green Velvet, will be bringing the house party to Mamby on the Beach to celebrate the 25th anniversary of his label, Relief Records. Born and raised in Chicago, Green Velvet encompasses the spirit of Mamby, which celebrates more than music. It celebrates Chicago by featuring artists representing the city's musical history.
In a documentary created by React Presents and Mamby on the Beach, Green Velvet shares what Mamby means to him.
Green Velvet talks about what Mamby on the Beach means to him as well as his prescence within the Chicago House and Techno scene. (Video courtesy of React Presents.)
"I think it's awesome that the party is here on the south side, which is where I used to party all the time and is where most of the party comes from. I'm just excited that all the people playing the stage are really up for playing a special set here in Chicago, you know, the birthplace of house music," Velvet said. "You know it's not only special to me but everybody on the lineup … It's really about having fun, spreading the love and having a good time. I'm just happy to see there are a lot more people that get it and a lot more people who are willing to come out and have fun."
He will share the Mixmag stage with Justin Martin, MK, Lee Foss, Latmun, DJ Heather, Dajae and Steve Gerard on Sunday, June 25.
Attendees will be able to enjoy not only Green Velvet perform, but artists from all musical backgrounds such as headliners MGMT, Local Natives and Walk the Moon. Mamby shows off the beauty of summer in the city by hosting the festival on Oakwood Beach allowing for more fun activities.
Standing out from the rest of Chicago's music festivals, Mamby will be hosting beach-friendly games like volleyball thanks to the Chicago Sport and Social Club. Festival attendees can also duel their friends in the Beach Battle Royale Fight which will take place near the Beach Stage.
As part of its "More than Music Series," Mamby will offer various forms of entertainment such as wellness workshops, which will include Live Better Co. founders and Nike trainers, Jason Loebig and Bret Gornik, teaching a workout workshop. Nadi Yoga sessions will also take place on the beach during the fest. All wellness workshops and yoga sessions will be free and the schedule will be announced closer to the festival.
Showcasing a major part of Chicago's art scene, Mamby partnered with Young Chicago Authors for a live poetry and open mic performances. YCAs notorious Bomb Squad will present live poetry performances on Sunday for festival attendees to enjoy.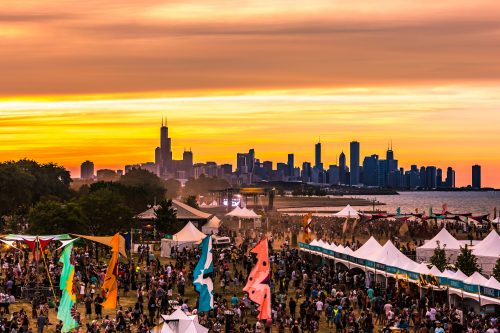 With only a week away from Mamby on the Beach it is time for attendees to prep, the lineup and schedule has been announced and attendees can create their own schedule on Mamby's official website. A map to the festival grounds is accessible online as well. Official Mamby after parties have been announced and tickets are on sale now.
Mamby on the Beach is a festival loyal to Chicago's house music scene and features amazing performances from all genres making it a beach party not to miss this summer.
About the Contributor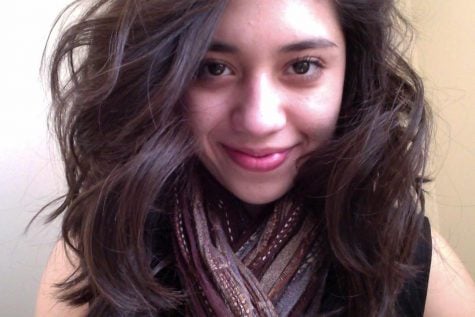 Yazmin Dominguez, Online Editor
Yazmin is the online editor of The DePaulia. She enjoys house music, storytelling, tough editors, and people who can make her laugh. Follow her on Twitter...