The film festival circuit is crucial for independent filmmakers, buyers, sellers, distributors, studios, press, whoever, you name it. No matter your interest or your involvement in the movie medium, there's a niche for you.
People attend festivals for an assortment of endeavors, although one remains the same: to see movies. Cinephiles and festivalgoers view a lot of films throughout the duration of these festivals trying to get the upper hand on reviews, interviews, and distribution rights or simply in attempt to catch the hottest Oscar-worthy film.
Film festivals are at large worldwide, drawing international acclaim and films from all ends of the earth.  It's almost safe to say that every major city around the world has a film festival to their name.
Executives with full wallets attend certain screenings, which then transitions into a private meeting at the Ritz Carlton for a sales agreement discussion in order to make sure that your film will be on the right track to reaching the eyes of thousands of moviegoers.
"Free Fire," a film that completed a heavy film festival run last year premiered at festivals around the United States and Europe. Ben Wheatley, a British director that is now on his sixth film, details the importance of the presence of these festivals. The DePaulia spoke with Wheatley awhile back about the production.
"It's super important to get as much publicity wherever and whenever you can get it. So festival reviews and festival word of mouth is important," Wheatley said.
Entire floors of high-end hotels are reserved for these meetings as distributors are eyeing the next big Netflix, Amazon, Warner Bros., or A24 hit. Film festivals are greatly utilized to get the buzz churning on your project. Soon enough, word of mouth starts spreading your film all over social media, release dates are determined and now you have a plan for when Louis C.K.'s movie arrives in your town.
In North America, there are plenty of film festivals that are the prime location for domestic deals. The Sundance Film Festival, which takes place in Park City, Utah for 10 days in January, has a reputation for just this. Earlier this year, "The Big Sick" – Kumail Nanjiani's intercultural romantic comedy – sold to Amazon for $12 million. There's a trend at these festivals, these low-budget independent projects starring elite actors and actresses are pulling in incredible sums that get their film in the right place: the theater. "The Big Sick" had a worldwide gross in the box office of $51 million.
South by Southwest Festival (SXSW)in Austin is another significant festival, but SXSW is a combination of music, conference, and film all sorted into one large creative event. Films often hit numerous festivals throughout its circuit. Telluride Film Festival in Colorado, Los Angeles Film Festival, and even one here in Chicago, the Chicago International Film Festival, all feature some of the top critically acclaimed films of the year hungry for some action.
Europe continually provides the most prominent film festival events in the world. Festival de Cannes and the Venice Film Festival are sitting near the top of the spectrum for prestigious film events, and these turn out some of the biggest deals to date and offers the fullest (and most expensive) experience for all.
Each festival has its own set of awards. The Toronto International Film Festival (TIFF) for example is one of the many festivals that enhance the People's Choice Award. Festivalgoers fill out ballots (or vote on the nifty app) in attempt to prove that your favorite film of the festival can take the prize. In the past, Toronto has had huge films win the Choice Award which then eventually move onto securing some top prizes at the Academy Awards like "La, La, Land," "Room," and "Silver Linings Playbook."
This summer at Cannes, Netflix premiered two of their films to standing ovations, "Okja" and director Noah Baumbach's highly anticipated "The Meyerowitz Stories." Both received great feedback, but there was much controversy regarding that Netflix's films don't receive theatrical releases (because they're released to you to play by the click of a remote), and that is not the process that jury president of Cannes, Pedro Almodovar approves of. The Palme d'Or is the top prize at Cannes, and to fathom that he would award that to a Netflix film without a theatrical release would be excruciating. The award ending up going to "The Square" but it was a significant debate in terms of how we consume films.
Wheately, who spends his time in the UK, often has his struggles reaching the level of people in the U.S. to secure a profit.
"There's usually quite a heavy festival run, some of my films have run for 40 or 50 festivals. America is so f*****g big, to penetrate the media to get to the right amont of people to get them to the cinema is huge," Wheatley said.
This past week, TIFF had its 10-day run securing a wide-variety of films that sold-out screening after screening in theatres around the entertainment district downtown. TIFF is one of the most exclusive and largest film festivals in North America. On top of movie premieres, TIFF welcomes visitors to special Gala parties, Arron Sorkin's MasterClass, or one of the many "Long Take" podcast segments that feature filmmakers involved in the festival to talk about their craft.
Check out some films that premiered at TIFF this past week. Whether these films are nearing the end of their festival circuit run (and approaching theatrical release), or are just screening for the first time, the journey to get your beloved project into Regal isn't just a walk in the park. The first test anyone can ask themselves is: Is it good?
[accordions]
[accordion title="Borg McEnroe" load="show"]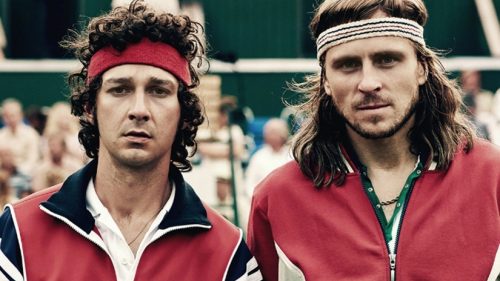 It's most definitely notable to mention that "Borg McEnroe" is quite the surprising opening film being a sports drama. That didn't stop the many countless sold-out screenings that it acquired throughout the first weekend at TIFF. Debut director Janus Metz recounts the true story of the electrifying 1980 Wimbledon final between the volatile John McEnroe and the superstitious Björn Borg. Dramatic re-tellings of true sporting events are significantly hard to capture. In this case, the superficial and escalated stakes between the rivals are heightened to an extent that seems a bit unnecessary. The plot spends an exceptional amount of time on Borg's side of things, but in reality, we wanted to be more focused on McEnroe's preparation for the big final. Shia LaBeouf's performance as the argumentative McEnroe proves (along with his performance in "American Honey") that his cathartic tendencies are securing him as a professional actor once again, after his hiatus at the Oscars and his recent tomfoolery.
Metz ran into a troubling situation when he and screenwriter Ronnie Sandahl set up Borg as the initial main protagonist. It's tough to alter between intersecting storylines where one side is more prominate than the other. Unfortunately, Borg gets the advantage in terms of screentime when McEnroe seems to be the draw. LaBeouf is a true charm on screen, and we are left wanting more of him which is just a simple tonal mistake that the creators did not emphasize. It is quite the feat to inject a heartwarming drama into a tennis film, which is not completed too often. It comes down to whether this was the right project for the Metz to bring to life, it sure was the correct role for LaBeouf, that's without a doubt.[/accordion]
[accordion title="Call Me By Your Name" load="hide"]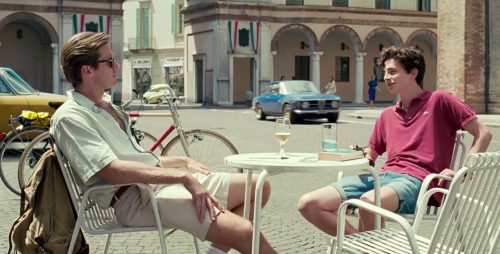 Italian director Luca Guadagnino's "Call Me By Your Name" has received high critical acclaim during its festival circuit. Armie Hammer and Timothée Chalamet form an unlikely cinematic love throughout a summer in Italy while Hammer is studying as a research assistant to Chalamet's father, Michael Stuhlbarg. Hammer's performance is contagious, owning the Italian summer of 1983. The coming-of-age flick details the attraction involved with the two leading males as the on-screen chemistry is so precisely well performed as they go about their summer habits reading, writing music and enjoying the night out.
The premiere at the Ryerson University Theatre at TIFF concluded with a well-deserved five-minute standing ovation as audiences clapped and cried while interrupting Guadagnino's attempt to use the microphone for the Q&A. Guadadgnino, coming off of the bright "A Bigger Splash" starring Ralph Fiennes and Tilda Swinton, handles the script with such ease that it feels as if a novel is portrayed on the big screen. The story is based off of a novel by Andre Aciman, but the film adapted it in a pure way that enhances the process of the production. Rather a recount of the story that is used in the initial structure of the adapted novel, the film places it in the present day to fully fulfill the thematic devices in the script. It almost seems too good to be true, but the elegance of how the plot sequences unfold surely lifts "Call Me By Your Name" on a very high pedestal going into award season. All of this buzz is way before its release date, which is slated for Nov. 24.[/accordion]
[accordion title="Killing of a Sacred Deer" load="hide"]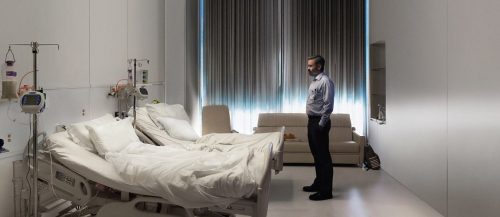 A24, the production company behind "Killing of a Sacred Deer" and countless other fine independent cinema such as "Moonlight" and the recent Safdie brother's film, "Good Time," returns with yet another astonshing work of art. The upcoming horror/drama by artistic director Yorgos Lanthimos ("The Lobster" and the allegorical "Dogtooth") that features breakout "Dunkirk" star Barry Keoghan as a sinister teenager who is taken under by the always-brilliant surgeon, Colin Farrell. What transpires is a series of events that severely harm the characters in the film. Often playing on roles of the Devil and God, Lanthimos sets up the act breaks by simply placing the facts right in front of us. He creates an unthinkable act around Farrell that causes him to determine the fate of people close to him. But how Lanthimos guides us to the inevitable is rather uncomfortable, sure, although how it's justified is incredibly rewarding. Our understanding of the formidable tension is satisfying in a way that we often pull back, just to the point where we get sucked right back in.
With Lanthimos' filmogragphy, the metaphoric plotting of "Killing of a Sacred Deer" conceptualizes the the basis of human fear, as it's personified in all of his past films. Though Nicole Kidman, who plays Farrell's wife in a deeply sly manor, is hit with the worst situation that a mother can possibly be involved in. As the title suggests, we are introduced to the metaphoric Greek myth that symbolizes the current state of our performers. It comes deep from within the film, but the Farrell-Lanthimos team assemble once again for this invigorating, haunting and unforgettable tale that reassures the power of visuals is just as effective as the myth that the project is deprived from. [/accordion]
[accordion title="I Love You, Daddy" load="hide"]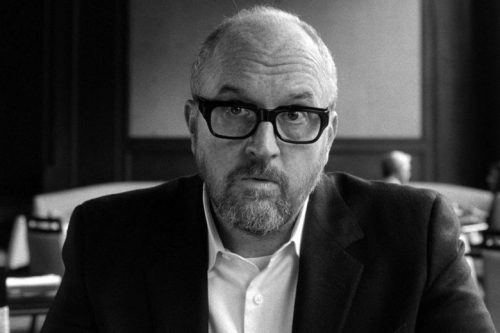 Stand-up comedian and famous television writer, Louis C.K.is back in the feature film world. After his beloved TV pursuit, penning scripts and creating shows like "Louie" and "Horace and Pete," C.K.'s production of "I Love You, Daddy" remained a huge secret. Upon the arrival of TIFF, Louis called a representative about his unknown project and was able to slip into the scheudle last minute. The film had a world premiere in Toronto, as the public gathered completely blinded for what's about to transpire. The movie is shot on film, rather than digitally, and is entirely in black and white. Unfortuantely, C.K.'s somewhat controversial endeavor had its missteps and problematic scenarios. The cast, which didn't primarily have to do with any of the concerns towards the film, had the very mature Chloé Grace Moretz, the always-returning Pamela Adlon, the spot-on Charlie Day, John Malkovich, and, of course, Louis C.K.
After C.K's daughter, Moretz, relocates to his New York penthouse, she finds her way into an alarming (for C.K. at least) but emotionally gaining friendship with the old Malkovich. While C.K. must develop this new nursing show that got green-lit to series, he is under the impression that his daughter is up to no good, and like always in C.K.'s writing, his children come first. In relation to "Louie," the matureness of his children are now offering him a different set of conflicts that he (and us) are not quite used to in his projects. As it brings many topical discussions to the table, the direction of the second act is dry, stung out, and choppy which separates the story from what we see.[/accordion]
[accordion title="mother!" load="hide"]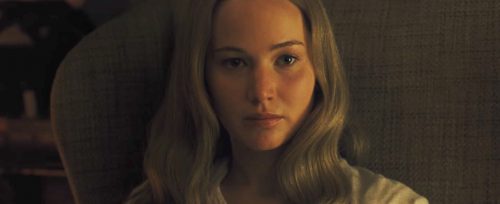 Concluding its run in the festival circuit is Darren Aronofsky's "Mother!" The scarring film stars Jennifer Lawrence, Javier Bardem and Ed Harris which opened in theaters just this past weekend. The A-list cast, especially Ed Harris, dilligently work within the confines of the outlandish script, written by Aronofsky (previously known for "Black Sawan" and "Requiem for a Dream") that is another allegorical think-piece relating to the Old and New Testament. Lawrence reconstucts her isolated estate while her husband, Bardem, struggles to get words on the page as a poet. It's a slow build for awhile until the dreadful knock of the front door: we have some unwanted guests, well, in Lawrence's case, but not so much for Bardem. Turns out, Harris, along with his wife Michelle Pfeiffer, completely disrupt the happenings of the loving couple.
Aronofsky seems to be the one who truly, in this case, has the greatest sense of what's going on. While casting for the film, the script never left Aronofsky's apartment, so you must go to him for any questions or concerns. It was rather obvious during a screening at TIFF that audience members were incredibly uncomfortable with what was being dissected on screen that they had to make frequent trips to the lobby for a breath of fresh air or a refill on the ever-so-reliable cocktail. Aspects of the second half of the film turn extremely hectic as an absurd amount of guests begin to arrive at the home. Themes begin to clearly become exemplified as Aronofsky, who never has shied away in his prior films around deliberate topics, plays with the components of Adam and Eve in the far-out ending act that will drain you to your core. [/accordion]
[/accordions]