DePaul men's golf team members Joe McCarthy, Bobby Thomas and Freddy Thomas say the team's goal for the season is simple: bring home the Big East Championship title.
"I think (winning the Big East) is our unequivocal goal," fourth-year junior Bobby Thomas said. "We've been close — we've had the lead a number of times, I think we've had the guys to do it every year and I think we definitely do this year."
Close is right — back in May, the Blue Demons soared into the final round of the 2017 Big East Championship with a 7-stroke lead on the team leaderboard, before melting down like Dustin Johnson in the final round of the 2010 U.S. Open to finish fourth.
Bobby's brother, Freddy Thomas, says he doesn't think this year's team will surrender the lead like teams in the past.
"I think we have a tougher group of guys this year," Freddy Thomas said.  "Everything is in the past as far as we're concerned — it's a new year and we're going to make our mark this year."
Only time will tell if the 2017-18 Blue Demons can handle the pressure of a 36-hole lead with the class and stoicism of a vintage Tiger Woods, but the men's golf program is already starting to feel a little different.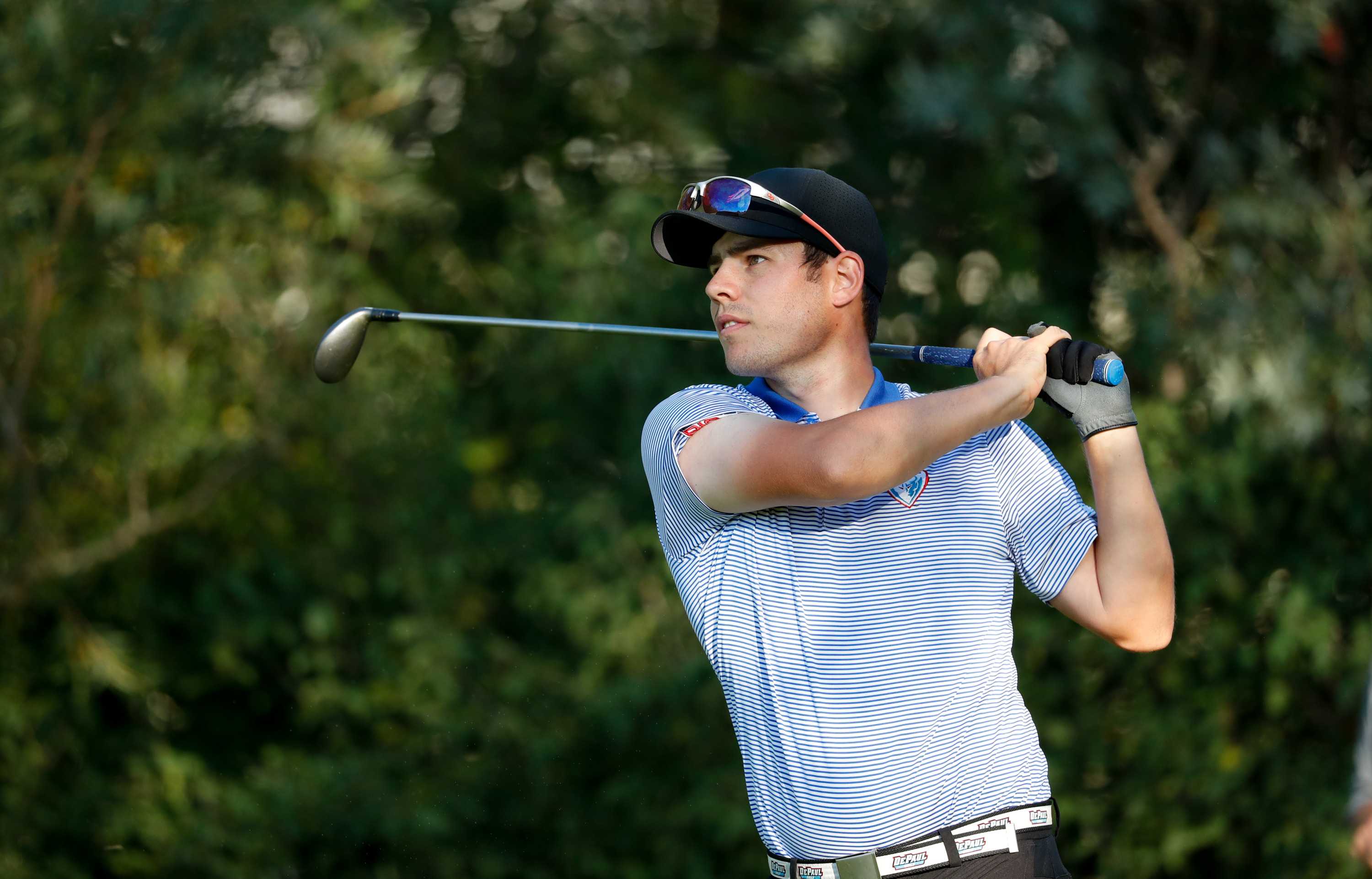 At the end of the 2016-17 academic year, head coach Betty Kaufmann stepped down after 19 years with the team, handing the head-coaching duties over to her assistant, Marty Schiene.
Schiene says he's approaching the year with a clean slate, putting the past behind him to focus on a new year in a new era for DePaul men's golf.  Many of his players have reacted positively to the coaching change.
"It's been great," Bobby said. "When Marty is out there we just want to get after it and get better and he lets us do that."
The Thomas brothers agree that Schiene's new regime is far more relaxed and "free-wheeling" than Kaufmann's, welcoming more input from players at practices and team meetings, which they believe will translate into lower scores.
Through two events in the fall portion of their season, the Blue Demons have logged a fifth place team finish (among 15 teams) in the NKU Fall Classic at Elk Run GC in Batavia, Ohio and a dead-last finish at the Louisville Cardinal Challenge at the University of Louisville GC in Simpsonville, Kentucky.
Despite the poor finish in Kentucky, freshman stand-out Joe McCarthy isn't concerned with the team's performance thus far.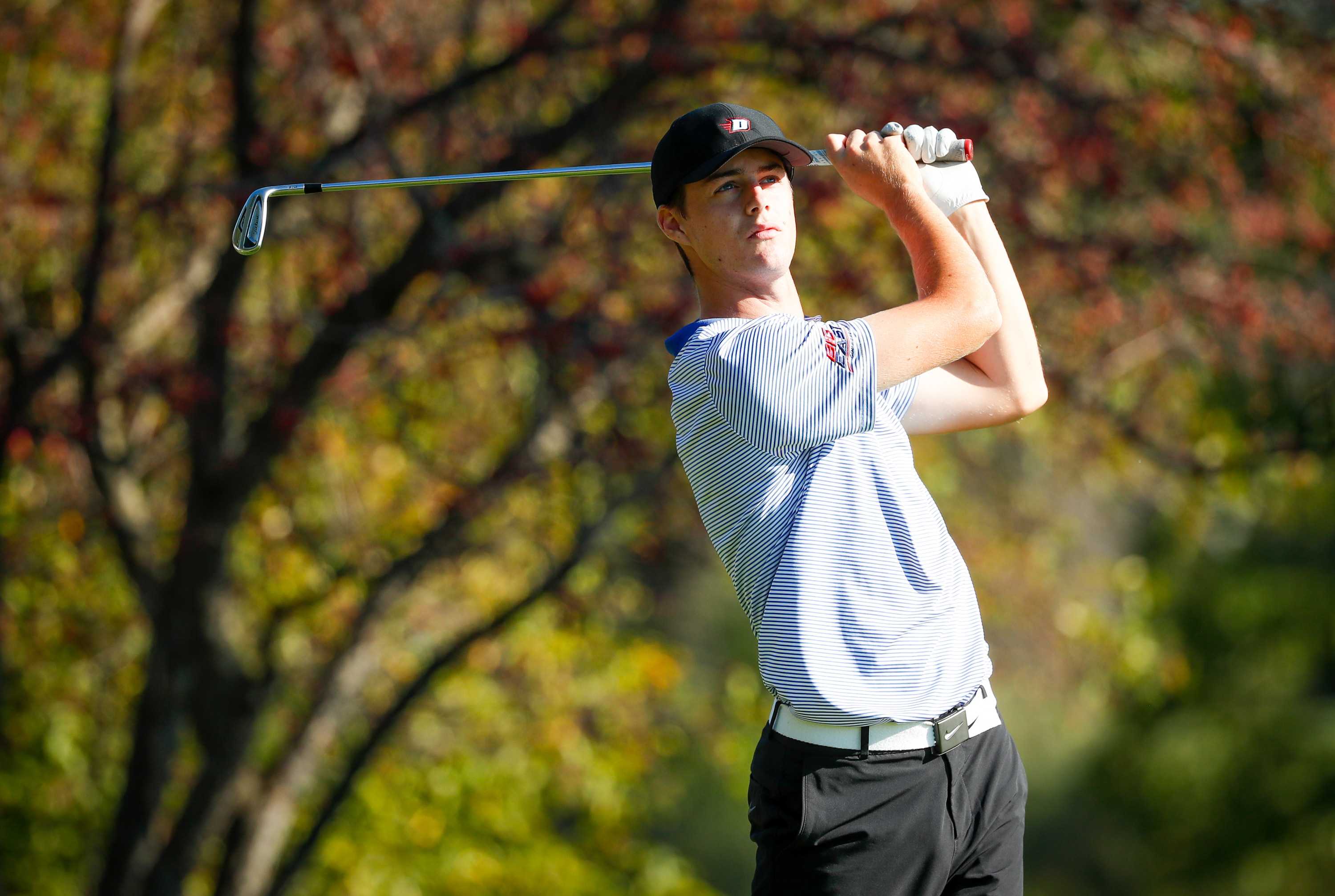 "It's a long season," McCarthy said. "(We) don't want to peak now."
In his first year playing collegiate golf, McCarthy has lead the charge for DePaul in back-to-back tournaments. The freshman carded rounds of 76, 69 and 73 to finish T-7 on the individual leaderboard in his first career event at the NKU Fall Classic.
"(Starting my college career) was a lot easier starting off at a tournament like NKU because the field was not good," McCarthy said. "I wasn't intimidated at all — like, when I looked down the range, I didn't see anybody I couldn't beat, so that gave me the confidence to play good."
McCarthy followed up his top-10 with a team-best T-28 against a talented field in Kentucky with rounds of 76, 74 and 73.
"I've played well, but it could have been better," McCarthy said. "If I can put it all together, I think I could start winning."
Bobby finished the NKU just outside the top-20, stumbling out of the gate with an opening round 79.  Rounds of 72 and 73 pulled the fourth-year junior up the leaderboard over the final two days.
"I struggled in the first round," Bobby said. "I doubled two par-3's with pitching wedges and didn't putt very well.
"The second and third rounds I didn't play very well either, it was just a matter of me grinding it out and trying to put a score on the board that would help us."
Bobby says he is trending in the right direction, but his ball striking has been disappointing through the first two events.  He finished T-39 in Kentucky, posting rounds of 76, 76, and 73.
His brother fared better in his first start of the year, cracking the top-20 for a T-12 finish on the back of a second round 70.
"This fall I just haven't had a good ball flight," Freddy said. "I've been struggling with a miss both left and right so I haven't felt comfortable with the full swing from the driver on down to the wedges."
Freddy followed up his T-12 finish with rounds of 79, 80 and 78 in the Kentucky, which he says is the highest three round total he's ever shot.
"I just didn't have it," Freddy said.
As DePaul looks toward the rest of the season, the players say they are already seeing signs of progress in practice.
"We've already seen improvement in our qualifying numbers," Freddy said.  He says that as the team gets more repetitions and more experience playing tournament golf, the scores will start to drop.
"We've got a coaching staff in place that knows what they are doing," Bobby said. "They know the mindset of a player, what tournament golf is like, and how to help us succeed.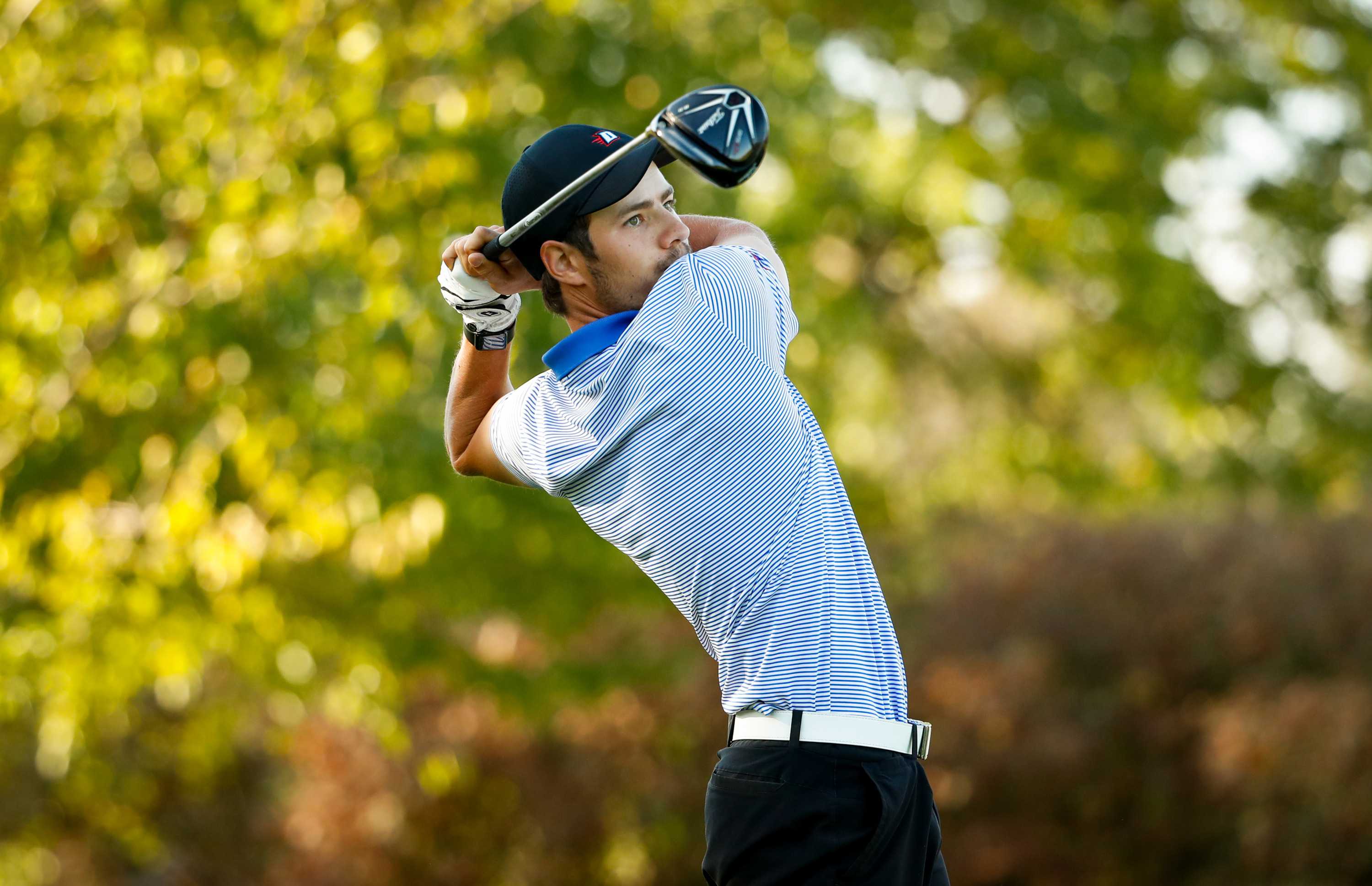 "And they know how to play the game — both guys just flat know how to play and that's going to show up in how much we get better."
The Blue Demons finished twelfth among 13 teams at the Fighting Irish Classic on Monday Oct. 9.  Freddy Thomas was DePaul's top finisher, coasting on a first-round 67 to finish T-22 as an individual.