You're here for whom? Bands you can't miss in Chicago's music festivals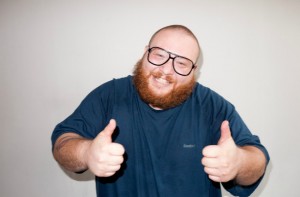 BadBadnotgood
A jazz trio hailing from Toronto, BBNG are most known for their collaboration with Odd Future frontman Tyler, the Creator, who happens to be an experienced jazz pianist. After posting a video covering Gucci Mane's trap hit "Lemonade" in jazz form, the Los Angeles rapper helped the video go viral, and subsequently gain wide acclaim in the music blogging community. Their collaborations with Tyler and Co. are only the tip of the proverbial iceberg, though.
Part of the newest generation of young jazz musicians, BBNG seek to inject the aging genre with helping of modernity, fusing hip-hop and rock styles into their music. They aren't exactly the archetypal jazz fusion group, however, with a more straight-ahead bop sound than you might expect from a band of 20-somethings. The trio originally met in a school jazz band, but from such noble beginnings, it already seems they are destined for bigger things. In 2012, the group helped compose and produce the soundtrack for Wu- Tang founder RZA's directorial debut "Man with the Iron Fists." They have also donned their producer caps for tracks by artists such as Earl Sweatshirt (also of Odd Future), Danny Brown and others.
The group's inclusion in the typically EDM-laden North Coast lineup is quite a surprise, but if you're looking to expand your horizons a bit, look no further than this unique trio.
Trombone Shorty
A jazz trombonist from New Orleans, Troy "Trombone Shorty" Andrews has been ripping up the elongated brass tube that is half his namesake since he was six. He plays with a blaring Dixieland sound that is unmistakable and able to cut through the air like a razor. One of the most successful jazz musicians of the last ten years, his 2010 album "Backatown" reached the top of the Billboard jazz charts, where it remained for as many as nine weeks. Trombone Shorty tours relentlessly with numerous musicians, his most regular backing band has been Orleans Avenue.
Not that he would really need a group of musicians to support him. Andrews also happens to be fluent in multiple instruments, including the trumpet, drums and piano. If you're in the mood for some exciting, fun music to fill out your afternoon at Lolla, be sure to check these guys out.
Action Bronson
Only three years ago, Queens native Arian Asllani was a trained gourmet chef with aspirations to be a hard-hitting rapper. Today, he has finally reached that goal, performing under the name Action Bronson and having cultivated a unique pseudo-celebrity niche for himself. He originally gained recognition for his initial mixtapes, which showcased his fast-paced, old school flow. His vocal style has drawn comparisons to Wu-Tang Clan lyricist Ghostface Killah, an influence that he has referenced in interviews and has embraced the resemblance, calling Ghostface "one of the best rappers alive."
Bronson is an imposing figure, not only for his rising status but physically as well. Despite his beefy stature, he comes across as a jovial stoner. He enjoys appearing in short videos online that display his life behind the scenes and off stage. Several of these demonstrate his love of food. In one video done by Pitchfork about a year ago, Bronson cooks up some grilled Ahi tuna while smoking a casual blunt with friends. Vice recently began a series (called "F—, That's Delicious," by the way) featuring Bronson talking about food he has cooked, eaten and enjoyed in his travels while on tour.
As a member of XXL's Freshman Class of 2013, Bronson has proven that he can buck the trend of weirdo rappers that has become vogue in recent years, and succeed simply based on talent, ingenuity and some clever brand marketing. He also has a song that samples a Dean Martin song in a really cool way, which is awesome.