Rom-Com Recommendations
Romantic comedies are the backbone of our entertainment industry. They are repetitive and formulaic, yet the top-grossing films in the genre have still managed to bring in $3.7 billion in ticket sales globally, according to Forbes. Unfortunately, the rom-com world is also almost always about two straight white people falling in love. While the rom-com genre is problematic in that sense, it is still one of the best ways to celebrate the holiday of love. Enjoy!
50 First Dates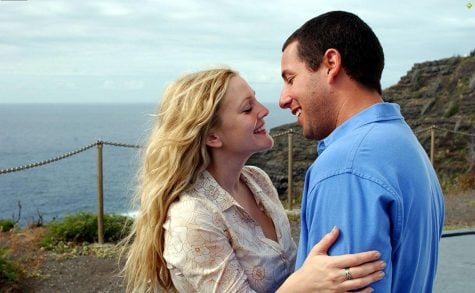 One of Adam Sandler and Drew Barrymore's cutest films together, "50 First Dates" follows Sandler as a man that can't commit until he meets Lucy (Barrymore) and is convinced he's met the girl of his dreams. The only problem is that she has short-term memory loss and forgets him the next day. This realization, of course, doesn't deter him from falling for her.
The Wedding Date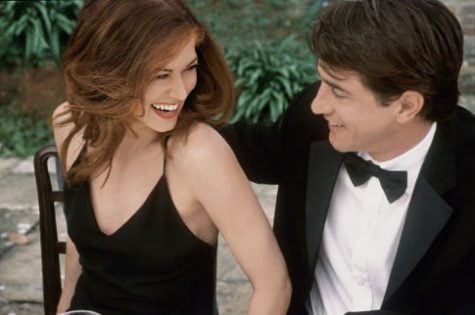 Anxiety about being single at her sister's wedding prompts Kat Ellis (Debra Messing) to hire a male escort (Dermot Mulroney) as her date. Her plan is also a way for her to impress her ex-fiance who dumped her a few years prior. Slowly, the fake couple begin to fall for each other and things get much more complicated for everyone at the wedding.
27 Dresses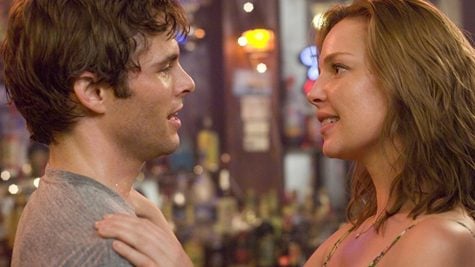 Katherine Heigl plays a woman who has been a bridesmaid 27 times and who struggles with the idea of being a bridesmaid for her sister at her upcoming wedding. James Marsden plays a journalist that is sent to write a story about her as someone who is the living example of the saying "always the bridesmaid never the bride." In typical rom-com fashion a budding relationship begins to form, though Marsden's article begins to complicate matters.
How to Lose a Guy in 10 Days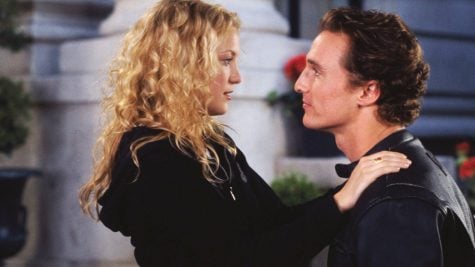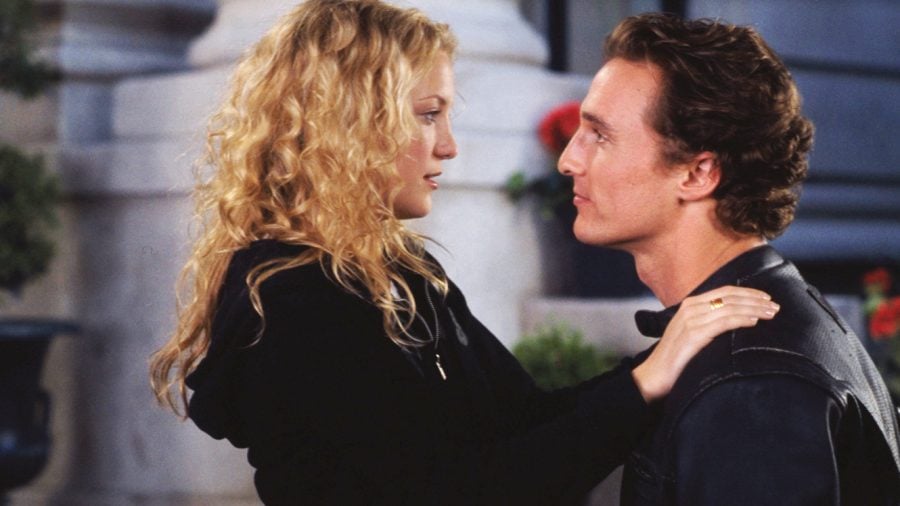 Matthew Mcconaughey stars as Ben Barry, a ladies man who makes a bet that he can get a girl to fall in love with him in 10 days. Kate Hudson stars opposite him as a writer for a popular magazine. She is determined to write a story on "how to lose a guy in 10 days" by doing outlandish things to drive him away. When they get together and their agendas clash, the results are incredibly funny.
Silver Linings Playbook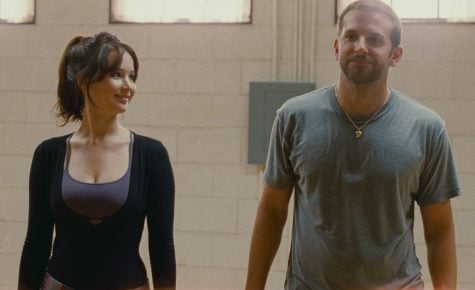 Set in Philadelphia, this story follows a man recently released from a mental institution (Bradley Cooper) as he moves back in with his parents and tries to reconcile with his ex-wife. Things become complicated when he meets a mysterious woman (Jennifer Lawrence) and they soon strike up a friendship. This is a much more contemporary film as the dramatic aspects lead it away from the common tropes of rom-coms past.
13 Going on 30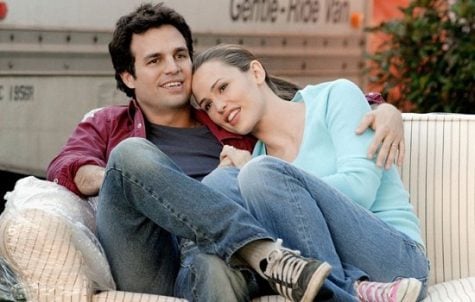 In my opinion one of the greatest films of all time, "13 Going on 30" follows Jennifer Garner as a 13-year-old girl who has mysteriously transformed into her 30-year-old self. Mark Ruffalo plays her love interest and childhood friend. It is a hilarious and unique twist on the romantic comedy. To make things even better, there is an epic group dance number to Michael Jackson's "Thriller" that is definitely one for the ages.