"Crashing": Comedian Pete Holmes discusses HBO's hit show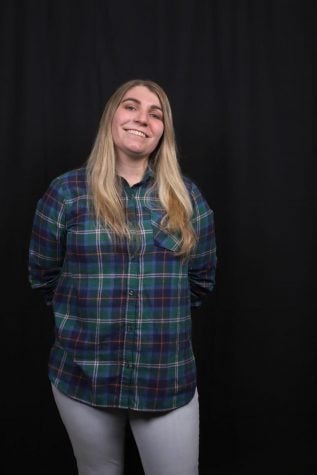 More stories from Lacey Latch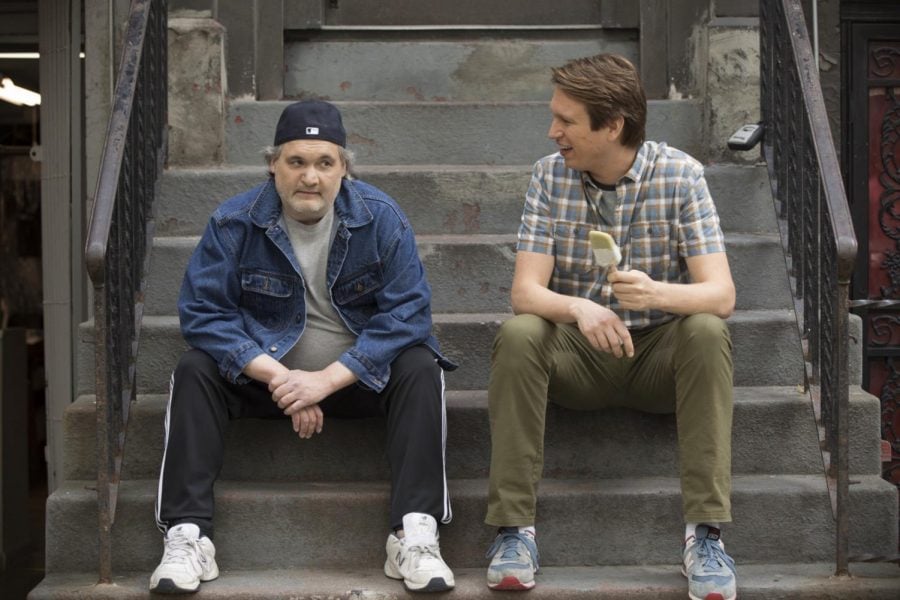 The show's formula allows prominent comedians like Artie Lange, TJ Miller, John Mulaney, Bill Burr and more to drop in for an episode or two and leave without question, with each of these departures being deliberate.
"One of the things that I like about 'Crashing' is that if feels like real life to me. Which is, take TJ in my real life: like I said, he is one of my dear friends. I see him maybe once a year. That's just how show business is," said the show's creator and star Pete Holmes. "So that's one of the things that I wanted to do in the show, is show that somebody great—or a friend—comes through, and you might not see them ever again … that's one of the things that makes show business feel the way it does."
Having a constant rotation of amazing and diverse comedians gives "Crashing" an edge above the rest, in terms of both star power and the quality of the comedic material. Because of that, the show also serves as arguably one of the most accurate depictions of what the standup comedy scene is actually like.
Shows about stand-up comics are far from new, with legendary shows like "Seinfeld" coming to mind. But what "Crashing" does so effectively is approaching the world of comedy from an entirely unique perspective.
"While it's a crowded landscape for sure, I think Judd (Apatow) was very smart in picking out what made ours different, which was that my character is religious and that he's bad [laughs]," Holmes said. "He's not terrible, but … we kind of strike that balance where he's not doing great but you see some potential, hopefully, in what he's doing."
Holmes' past as an evangelical Christian adds a tangible depth to the show, and it provides even more opportunities for fresh and relatable comedy to shine. While strict evangelical beliefs may not seem like the best source material for comics, "Crashing" is able to find that balance.
"Whenever I'm recreating or finding humor in the Christian community it's done … from a loving place with respect and even a fondness," Holmes said. "I do consider myself a post-evangelical, but I'm still a spiritual person and when I see people where I used to be, I don't look down on that. I see that as a different approach, and that's what's working for them at that moment."
Broadcasting a personal story of struggle is no small task, and Holmes does it fearlessly in"Crashing.". Starting at the most difficult point in his life, the viewer is able to watch as Holmes'  past self-experiences both failure and success.
"It's almost psychologically damaging, in a good way, to relive moments with my parents, to relive moments with my ex-wife that were inspired by real things," Holmes said. "As the show progresses I get closer and closer to how I really am and how I feel now, so that feels less strange."
Holmes has also been applauded for bringing a more relaxed and relatable perspective to stand up. His comedy often tackles everyday topics that are applicable to a wide range of people while still staying true to his comedic sensibilities. As a stand up he's easygoing and harmless which easily welcomes his audience in. His broad smile and pleasant tone make him so approachable to the audience and allow him to truly project his point of view.
"I like doing comedy from a dorkier, less cool perspective because people will always tell me 'That made me feel okay to be who I am on stage.'" Holmes said. "I mean, we can't all be Chris Rock. We can't all be these 'cooler' guys. Some of us are just dorks [laughs]."
That topic serves as the driving force behind the "Crashing's" perspective. The struggle for authenticity when trying to make it big in stand up comedy is ever present and watching Pete navigate that feels true to anyone trying to succeed by being themselves.
At its core, "Crashing" is about a man searching for something more while staying true to himself. The complex and universal themes of struggle, success and authenticity are highlighted brilliantly through the lens of the comedy world.
"The story underneath all of that is a guy who's trying to not lose himself and lose his values, or his soul as he sees it," Holmes said. "I think that's one of the ways that we stand out and I think that's why we see shows about stand up because they can be funny while they're trying to be authentic which is what we're all trying to do."
"Crashing" is currently airing its second season and is available on HBO Go and HBO Now.
In a crowded landscape shows following the lives and careers of comedians, "Crashing" has found a way to stand out. The semi-autobiographical comedy is currently in its second season and follows 28-year-old Pete, a novice stand up comedian after he walks in on his wife having an affair. From there, he decides to fully dedicate himself to stand up comedy and survives by crashing on the couches of the fellow comedians that he happens to run into. Through his experiences, he gains insight about making it in the stand up world as well as continuing in life after you've been knocked down.