Seniors end career at home with win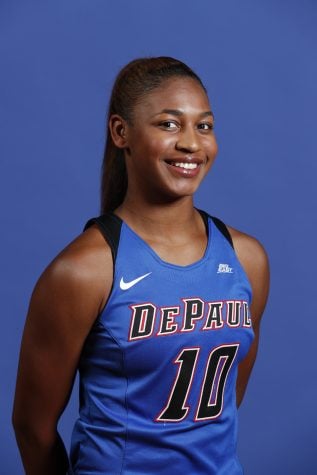 There was a special feeling in the building as DePaul honored three seniors, Amarah Coleman, Lauren Prochaska and Rebekah Dahlman Sunday afternoon at McGrath-Phillips Arena in their final home game of the year. The Blue Demons avenged an earlier loss to Villanova edging the Wildcats 71-66 to close out senior day with a win.
DePaul head coach Doug Bruno was effusive in his praise of each player, crediting the leadership of Dahlman, Prochaska's willingness to do whatever the team needed, and Coleman's desire to be coached were among the points highlighted by Bruno.
"I can't thank Amarah, Lauren and Rebekah enough for what they've given to our program," Bruno said. "Four years comes and goes really quickly, so does three years, so does one year."
With the game in hand, Bruno took the opportunity to substitute out Coleman and Prochaska to a loud ovation. Coleman said it meant a lot to receive the ovation and was thankful for the opportunity to play at DePaul.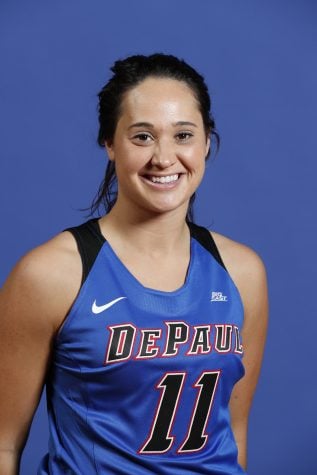 "It meant a lot," Coleman said. "I thank DePaul all the time for just allowing me this opportunity to come in and play and be a part of something great, so being able to finish my career, it's not over, but college career here at DePaul has been great and it's a blessing."
Prochaska called it an exciting moment to see her teammates on the sideline and be able to experience that with so much family also in the crowd.
"It was awesome, I had a ton of family here too so it was nice to walk down and see each teammate very excited about the win and happy for you as a senior," Prochaska said. "Being able to walk down and celebrate, there's just no feeling like it after four years and knowing that its your day, but it's the teams day, we're one game closer to our team's goal at the end of the season, so it's just a feeling of excitement."
Bruno also adjusted his starting lineup giving Prochaska her fourth start of the year, but said that was as much about the game plan and her defense on Alex Louin as it was because of senior day. Prochaska finished with eight points and four assists.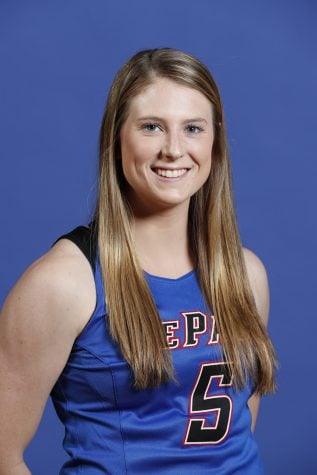 Dahlman has been out since the opening game of the year with a broken left hand, but said she has still been appreciative to Bruno and her teammates for the support they've provided her this season.
"I know I said this at the beginning of the year, and I can say it with all my heart, this is something I've always imagined college basketball being like," Dahlman said. "I thank coach Bruno for taking a chance on me and believing in me once again, and my teammates it's just unbelievable what they've done for me and all the support."
Prior to the game, Coleman was also honored prior to the game for reaching 1,000 points against Xavier last Sunday. The senior guard added 15 points, seven rebounds and four assists in the win.