Where's the love for Mr. Stevens?
The most obvious and well-deserving pick for NBA Coach of the Year didn't even get a single vote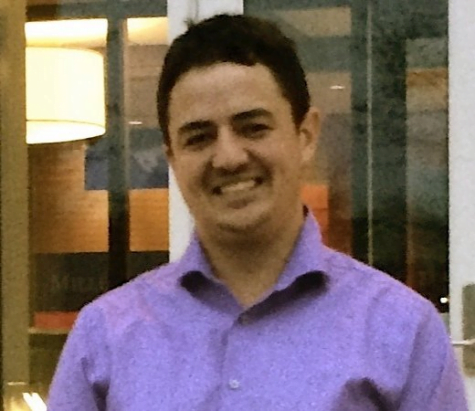 More stories from Andrew Hattersley
For the second straight season, fans across the NBA are once again enjoying a surprise playoff run from the Boston Celtics to the Eastern Conference Finals, and this time the team has a chance to potentially advance further already leading the Cavaliers 2-1 in  the series with a chance to take control of the series Monday night.
Last year, on the shoulders of 5-foot-9-inch point guard Isaiah Thomas and a group of steady veterans in Avery Bradley, Jae Crowder and Al Horford, the Celtics got all the way to the Eastern Conference Finals before losing to the Cavaliers. This year began once again with championship aspirations after Danny Ainge shook up the roster by adding All-Stars Gordon Hayward and Kyrie Irving, and No. 3 overall pick Jayson Tatum in the draft.
Those aspirations have been dealt a series of major blows beginning in the opening quarter of the season when Hayward was lost due to a gruesome fractured ankle. The injury problems only continued when guard Marcus Smart missed over a quarter of the season with a thumb injury. The final blow appeared to come when Kyrie Irving underwent season-ending surgery on his left knee.
Despite missing three of their top players, the Celtics still earned the second seed in the Eastern Conference in large part due to an entertaining style of basketball predicated on sharing the ball.
Despite leading his team to that mark, Stevens did not receive a single vote for the 2018 Michael H. Goldberg Coach of the Year Award. The honor went to former Toronto Raptors coach Dwayne Casey, who led his team to the No. 1 overall seed in the Eastern Conference before falling to the Cavaliers and subsequently being fired a few days later.
Outside of Casey, seven other coaches including: Brett Brown, Mike D'Antoni, Nate McMillan, Greg Popovich, Doc Rivers, Quin Snyder and Terry Stotts all received votes over Stevens. It should be noted Rivers' Los Angeles Clippers didn't even make the playoffs, making his inclusion puzzling to say the least.
The ever-humble Stevens brushed off not receiving a vote, opting instead to credit the rest of the coaches in the league.
"The way that thing works is you get one vote. And I'm telling you, I looked at the sheet and there's no way I would have voted for me over any of the other 29 people," Stevens said. "And the guy that should have won got it. And the other guys that got votes, they're unbelievable."
Stevens may not have believed he should have won, but the fact that he did  not even receive a vote is astounding. While the award is based on regular season performance only, what the former Butler coach has been able to do late in games and out of timeouts in the playoffs has put on full display what he has been able to do all season. Even his own players marvel at his out of timeout brilliance, an asset that has helped separate him as one of the best coaches in the league.
"We joke all the time about when we are in the huddle and he's drawing up plays," Tatum said during an interview on the Jump. "We look at him like 'man I don't know if that's going to work,' but numbers don't lie. He always knows what the other team is going to do and know the right play, even if it's not for the guy that's got the hot hand."
At different points this season Tatum, Brown, Horford and even Terry Rozier late in the season have led the Celtics to late game wins. For DePaul head coach Dave Leitao, seeing the group play as a unit has been among the things he's enjoyed watching most.
"When coaches preach what they preach to either their team or the general public that success is about the group, no one person being more important than the group. And I think we see that on display with Boston." Leitao said. "There is a group effort that is real and not something contrived, it's not something you talk about in interviews but you can see it on display every night that they're playing."
In an era where an isolation style of basketball has become more prominent, Stevens has stuck to an offense predicated on sharing the ball that led Butler to back-to-back appearances in the National Title game. He even drew comparisons to Popovich, who's also had a Hall of Fame career while emphasizing a similar philosophy.
Leitao said the fact that Stevens has managed to do this with a team that returned just four players from a year ago, makes what he's doing that much more impressive.
"For him to do with guys that are playing together for a short period of time, and in a market where individuality is a large part of what happens in the NBA is quite remarkable," Leitao said. "It's a credit as much to his relationship-building process and his ability to take guys and speak a language that they understand and they adhere to, which is a phenomenal part of coaching that I think goes understated a lot."
With Hayward and Irving set to return next season, the Celtics' run at championships is only just beginning. Maybe next year, someone will throw Stevens a vote.