What's Fresh on Netflix: Animation Edition
Hang on for a minute...we're trying to find some more stories you might like.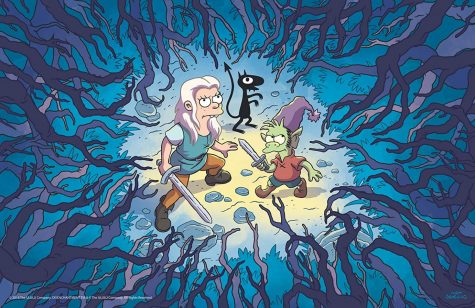 Disenchantment
With "The Simpsons" taking place present day and "Futurama" set in the year 3000, creator Matt Groening decided to take his newest project far into the past. Netflix's "Disenchantment" takes viewers back to medieval times to the fantasy kingdom of Dreamland. There, an irresponsible princess named Bean embarks on adventures with her sidekick elf creatively named Elfo and her personal inner demon that essentially looks like a black cat.
The hard-drinking princess is voiced by "Broad City" creator and star Abbi Jacobson among an expansive voice cast that includes comedians Eric Andre and Nat Faxon as well as John DiMaggio, best known for voicing Bender from "Futurama" and Jake the Dog from "Adventure Time." This marks an impressive career move for Jacobson whose work outside of "Broad City" has gone largely unnoticed. Now, Jacobson is taking center stage as the lead character for the first time, just in animated form.
"Disenchantment" has a similar art style to Groening's previous shows making it feel somewhat familiar from the start while still bringing new perspectives to the table. The dark humor of the show is elevated by the impressive cast while the setting provides near endless opportunities for Bean and her gang to continue their adventures, a perfect recipe to all but ensure future seasons.
---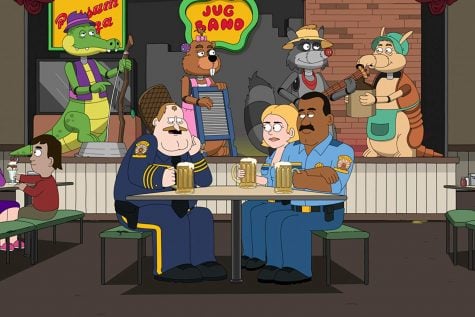 Paradise PD
From the same people that created Netflix's "Brickleberry," set around a group of bad-mouthed park rangers, comes "Paradise PD," a show that follows a small-town police department that is filled with truly terrible cops. Extreme idiocy and incompetence mixed with some amount of malice creates the world within which these characters thrive.
"Paradise PD" follows 18-year-old Kevin Crawford (voiced by David Herman) as he finally has the opportunity to join his father's police department as an officer. Working alongside him is a diverse crew of equally messed up officers including Gina (Sarah Chalke), a cop with a tendency toward violence and sexual harassment of her coworkers. Like most adult animated comedies today, there is a talking animal in the form of a drug-addicted police dog named Bullet who is coincidentally tasked with guarding all confiscated drugs.
While not the perfect show for everyone, "Paradise PD" will undoubtedly find its fans from the same group that has kept "Family Guy" and "South Park" on the air for almost three decades combined. It's highly unlikely that "Paradise" has anywhere close to that longevity in its future but while it's on, it might be worth a watch.