What's Fresh on Netflix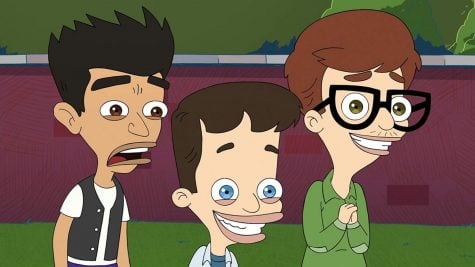 The much anticipated second season of the adult coming-of-age comedy premiered on Net ix on Oct. 5. The semi-autobiographical show from comedy writers and real-life childhood best friends Nick Kroll and Andrew Goldberg follow animated versions of their younger selves as they deal with the horrors of puberty and adolescence.
The all-star cast returns for the show's sophomore season, including Jordan Peele as the ghost of Duke Wellington and Maya Rudolph as the female hormone monster. The first season was applauded by fans and critics alike for being ruthlessly honest and borderline inappropriate when discussing a near-universal experience in a hilarious and inventive way.
Season two picks up where the first left off, with Nick still waiting patiently for puberty to come his way, Andrew dealing with the exact opposite, and the rest of the characters dealing with their own rapidly changing lives. Following suit with the first season, the second is comprised of 10 half-hour episodes, perfect for rapid and repeated binging.
---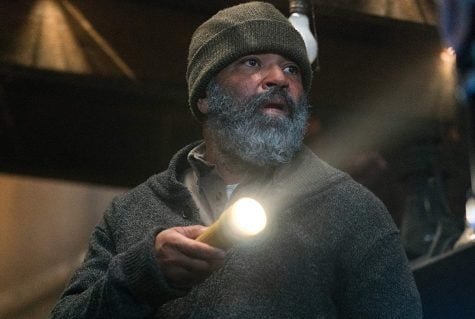 This film based on the 2014 novel of the same name takes place in the Alaskan wilderness. After three young children disappear, many fear that a pack of wolves is responsible. In response, the parents of one of the missing children enlist the help of writer Russell Core (Jeffrey Wright) to nd him.
The Alaskan backdrop juxtaposes the tense subject matter, an environment primed for serenity disrupted by the harsh realities of the deadly situation the characters are in. The mystery and suspense in this movie are critical ingredients to its success.
A modestly discussed premiere at the Toronto International Film Festival suggested that "Hold the Dark" would quickly slip the minds of many movie-goers, and that the space would be filled immediately by any and all of the media that is constantly being created, released and celebrated. Luckily, Netflix swooped in early in the development process to acquire distribution rights, all but assuring that at least a few more people will get a chance to enjoy "Hold the Dark."