New season, different feeling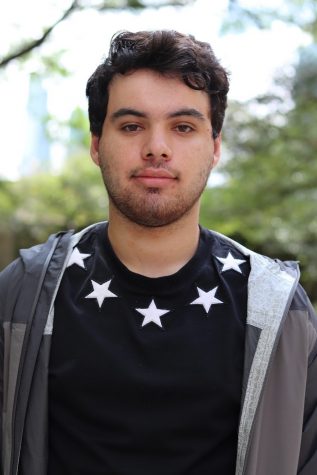 More stories from Lawrence Kreymer
When DePaul walked off the court for the final time last season after losing to Marquette in the first round of the Big East tournament, questions on whether the team was moving in the right direction intensified. During the ensuing offseason the program tried convincing fans and the students that going forward would be different.
After one exhibition game and one regular season game, the team is excited with the way they have started, but know they still have areas to improve in.
"I'm very happy and proud of the guys, particularly in our first game against [Bethune-Cookman] and our ability to follow a specific game plan," DePaul head coach Dave Leitao said. "We got big contributions from different people in different ways, and understand that we still haven't scratched the surface yet. Because I think we can still get a lot better."
Coming into the season there were question marks how this team would gel and line up on the court. After missing key players last season, including the likes of sophomore guard Devin Gage and junior guard Jalen Coleman-Lands, getting them into the starting lineup and back to the speed of play was a priority in game one.
Both of them struggled early on in the game, however, especially Gage who got in early foul trouble and ended up sitting on the bench for most of the first half. When the second half began, Gage started on the bench as he watched his teammates mow down the Wildcats. He finished the game with four points on 15 minutes of action.
Leitao is excited to have Gage back after he missed most of last season with an injury. Prior to his injury, Gage was playing well during his freshman season as point guard.
"I thought coming off the box he was pressing too much after only playing in eight games last year," Leitao said. "He got a little sloppy with the ball and he got himself in foul trouble. I think he was excited to be back on the court and excited for his teammates. I've got faith, like the rest of the guys, that he is going to keep growing as a player."
Having Gage back on the court also allows senior guard Eli Cain to move to the wing, and have Gage orchestrate the offense. However, with Gage battling foul trouble and playing minimal minutes in his first game back, Cain played point guard most of the night and finished with eight assists. Having the ability to go to Cain as point guard throughout the season makes Leitao excited for the different looks and options he has in his reservoir.
During the second half, Gage watched his teammate, sophomore forward Paul Reed, put on a dominant display on defense and offense. Reed's defensive pressure created misses for the Wildcats and led to easy points for DePaul and himself on the other end. Reed coming off the bench gives Leitao and his coaching staff with another option at center, while already having sophomore forward Jaylen Butz and senior forward Femi Olujobi as other options at the position.
"When I was out on the court the first time I was cold, I had to get a sweat in first to play better," Reed said. "The second time I went in I was already warmed up. I had a better feel for the game and how Bethune-Cookman were playing, and how I can incorporate my game."
Also, with Cain coming back for his senior season and senior forward Max Strus also returning, this gives the team a good mix of younger, less experienced players and veteran players on the roster. Strus, who has had to lead the Blue Demons during most of his time at DePaul, once again had another impressive showing against Bethune-Cookman showed that he's ready to lead DePaul to more wins this season.
"We all have very high expectations for this team," Strus said. "Today feels good, better than last year even when we won last season. There's a new energy around this team, guys are willing to do whatever it takes to win. We have got a great group for that to happen and we are looking forward to the next game."
This newfound energy that Strus described is consistent with what the team was saying prior to the season. With new players and guys coming back after sitting out last year, everyone on the team feels this year will be different.
After one game it is too early to judge how good this team really is, but having multiple options now in each position gives Leitao more flexibility in how he wants his team to look on any given night. Defensively the Blue Demons have the ability to switch from a man-to-man defense to a 2-3 zone throughout the game, and offensively being able to shoot more threes and playing at a faster tempo creates more scoring opportunities for everyone else.
The public expectations for the Blue Demons weren't high coming into the season, after one game it's too early to tell if this year will be different. However, with the team arguably being more talented than previous seasons, it gives fans something to be excited for. In a couple of weeks fans of DePaul Men's Basketball will indeed have a good indication if this year is truly different, or it will be a repeat of the past decade.