DePaul stays in Total Control with 5-0 start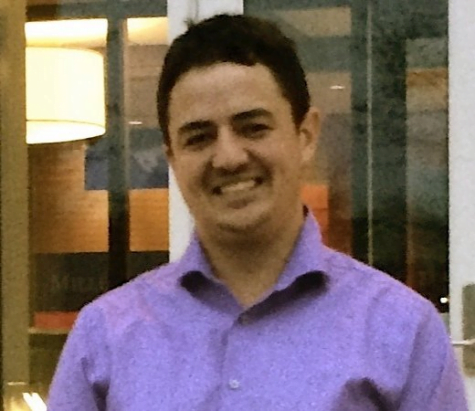 More stories from Andrew Hattersley
Before heading on the road for close to two months, DePaul (5-0) kicked off its season at the Total Control Sports Invitational at Rosemont, Illinois. with five wins over three days.
The weekend started with a 5-4 victory over Green Bay on Friday afternoon. Saturday's rematch was a different story as the Blue Demons scored early and often in a 10-1 win over the Phoenix.
DePaul was tested again Saturday afternoon in its second game, when they narrowly held off a late rally by UMKC to win 2-1 after sophomore pitcher Natalie Halvorson entered with the tying runner on third base and just one out, only to record the final five outs and preserve the victory. New DePaul head coach Tracie Adix-Zins said she has been proud of the progress her team made in just a couple days.
"We're learning as each game is going on," Adix-Zins said. "[Friday], our first game, we started out a little rough in terms of just offense and then we didn't take care of the ball as well as we could have, but you keep seeing them continue to make adjustments from game to game with just their offense, defense and even pitching."
After a throwing seven innings and giving up just one run a few hours earlier, Halvorson and Adix-Zins both said the key to entering in relief of Dalgarn, who pitched well in her own right allowing just one run over 6 ⅓ innings, was more about being ready mentally than physically.
"Going to be honest, it was kind of a whirlwind. I knew I was there for Krista; she needed me so I stepped up. But my defense was there behind me. I trusted them if something was going to get put in play," Halvorson said. "You have to stay mentally ready all game. Obviously there are only two of us, so we know that any point your number could be called, so it's just knowing that I have to be ready at any point."
While the Blue Demons mustered just two runs against UMKC, they scored 27 runs over the course of the weekend, far surpassing the 18 total runs they scored in four games in the same tournament last year.
Notably, DePaul has done much of their work without the service of the home run ball. Maranda Gutierrez did hit a long home run left field during the Blue Demons' victory over Green Bay on Saturday, but the other nine runs all came off base hits.
"I think the smaller hits are adding up together and getting us the runs we need," senior Alysia Rodriguez said. "So if everyone just does their job, those big hits will come later, but right now I think we're just doing a good job of fighting through each inning."
Adix-Zins said she was also happy with the fight and discipline her team showed throughout the weekend.
"We haven't struck out a whole lot, which is nice," Adix-Zins said. "They are being conscious of what they're swinging at and trying to put the ball in play and make pitchers work. But they've definitely shown that they're going to continue to fight and get better each game."
While noting the Blue Demons are not likely to be a big home-run hitting team, Adix-Zins said that moving forward, being able to move runners over will be important and getting timely hits will be an important key for DePaul.
"I don't think we're going to be a home run hitting team," Adix-Zins said. "If it happens it's great, but I don't want us to be that type of team that tries to live and die on the long ball. It's definitely nice that we're manufacturing a lot of runs putting some bunts out there. We haven't done much in terms of stealing right now but everyone seems to be getting those clutch hits to move the runners."
After a couple much-needed days off after playing double-headers on both Friday and Saturday, the Blue Demons are back in action Friday in the Samford Tournament, where they will take on Eastern Illinois.