Original, inventive & in theaters now
"Her Smell"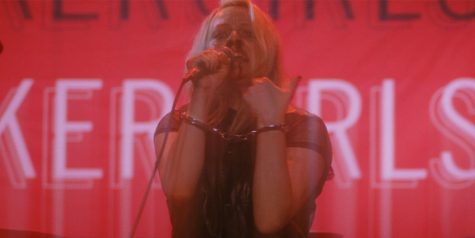 Alex Ross Perry is by far one of the best names in the American independent film scene. His career has scored in smaller markets with wonderful low-key works like "Listen Up Philip" and "Queen of Earth." His success there has lead to notable work writing the screenplay for "Christopher Robin" for Disney and recently being tapped to adapt Stephen King's "Rest Stop" for Legendary Pictures. But most importantly, his smaller success have lead to "Her Smell," an audacious anxiety-inducing character study in the seedy world of female-led punk bands of the 1990's that stands as Perry's most ambitious work to date.
Elizabeth Moss stars as Becky Something, problematic frontwoman for the all-female punk band Something She, in five dark, twisted and vital chapters of her life through the deterioration and rebuilding of her band, the failing of her domestic life, and her struggle for sobriety and mental clarity. Perry's vision here is astonishingly aggressive; he keeps the majority of the film shot in claustrophobic and panicky close-ups and pairs it with a deeply detailed and eerie soundscape. It's a certain style that will undoubtedly not be everyone's cup of tea but for those willing to roll with the rough ride, it proves to be a disarmingly cathartic and fruitful experience. Moss gives an absolute career-best turn but her work is almost nothing without the amazing work the supporting cast turns in with key performances from Agyness Deyn, Gayle Rankin, and Eric Stoltz being the most memorable. Perry has created a powerful singular ballad that is not to be missed on the big screen.
"Fast Color"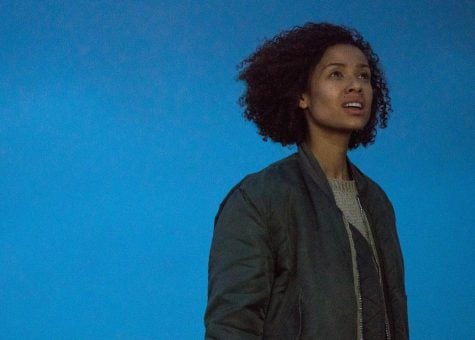 Few films have been able to take the superhero genre in as original a place as Julia Hart's poignant and heartwarming low-key adventure "Fast Color" does. The film stars a radiant Gugu Mbatha-Raw as Ruth, an on-the-run woman with a mysterious set of powers who lays low in house with her mother and daughter in the desolate landscape of an ambiguous mini-apocalypse. That is a deeply fascinating hook for a film and while, on the surface, one might interpret the premise as lo-fi "X-Men," it's the real humanity and comfort of the narrative that makes "Fast Color" stand out.
"Fast Color" is minimalist but in all the right ways. Hart and her husband, Jordan Horowitz, wrote this screenplay and they waste none of the audience's time. Exposition and filler moments are totally thrown out the window and thanks to Hart's sharp and to-the-point direction, what we get is impactful and engaging. Mbatha-Raw and Lorraine Toussaint deliver two very tender and layered performances to boot the already great material to higher levels. It appears that "Fast Color" won't make much of a dent at the US box office which is a shame because it's a film that really is made for everyone. It has spectacle, a true sense of heart and warmth, and an amazing sense of character and world. I believe that in its due time this will develop a very passionate fan base so if you like to be in on stuff, check this out in theaters before it is too late and spread the word. It's short, sweet, and truly unlike anything else in theaters now.