A conversation with those behind Netflix's new coming-of-age flick "The Last Summer"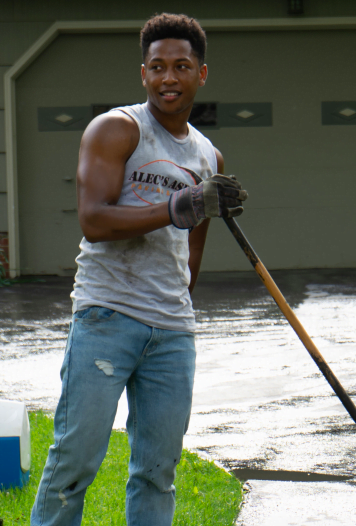 The few months following your high school graduation before whatever your next step is a unique time period in that drastic change is imminent and the future remains uncertain while you're also enjoying the last bit of unbridled freedom before adulthood. "The Last Summer," a Chicago-set coming-of-age film is a new Netflix movie that takes a detailed look at what this time means for different people.
After taking a few years off from directing to focus on other projects, William Bindley, the film's director, producer and writer, returned to the city in which he grew up to make his next movie. After watching other Chicago-set films growing up, namely "Risky Business" and the work of John Hughes, Bindley wanted to create a deeply relatable coming-of-age story.
And of course a film set in Chicago wouldn't be complete without a scene or two at Wrigley Field, all completed in one 20-hour day of filming.
"Filming at Wrigley was one of the greatest experiences, professionally and non-professionally I've ever had," Bindley said.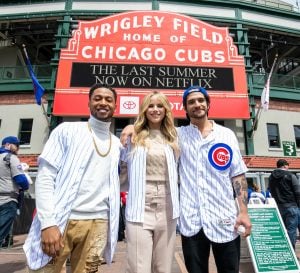 Written in collaboration with his brother, Scott Bindley, the brothers focused on a specific time in life that would be most universal to the most amount of people.
"Scott and I really wanted to focus on that time period when young people are trying to figure out who they are and I think that's the best version of the coming-of-age film," Bindley said. "I was just hoping that we could have a balance of what's fun about that time period but also what's serious about it."
In the process, "The Last Summer" also highlights some of today's most promising young stars as we follow intertwining storylines within a group of recent high school graduates. The cast includes "Riverdale" star KJ Apa, Maia Mitchell from "The Fosters," Tyler Posey from MTV's "Teen Wolf" and "The Chi's" Jacob Latimore.
Because of the bustling careers of the star-studded young cast, the logistics of scheduling for the film proved a significant challenge, Bindley said. Similarly, the sheer number of characters in the story complicated the production and coordination between all the sets.
Latimore plays Alec in the film, a hardworking kid dealing with a recent heartbreak. After working in a variety of heavier roles, he was excited to dive into a lighter, more comedic role in "The Last Summer."
"I think I'm naturally a goofy person in my real life and I tried to give some sort of comedic relief, I think, but most of all I just wanted to ground the character," Latimore said. "I wanted to just make this character feel absolutely real. That was my main goal and whatever comedy came out of it just kind of came."
Notably, Alec is one of few black kids in "The Last Summer" meaning his friends, classmates and love interests are all predominantly white. For Latimore, this provided an even more interesting acting opportunity when it came to playing the character. Luckily, he was able to lean on his personal experiences and friendships to understand the role more intimately.
"I think my own reality has kind of helped me in that way because I have so many different types of friends," he said "There's a lot of black kids I know that just grew up in these white communities. They have a lot of white friends, they go to a white high school and have white girlfriends. That's just their lifestyle and that's okay."
"I wanted [Alec] to seem intelligent and articulate without trying to be another race," he continued.
Most importantly according to both Latimore and Bindley, "The Last Summer" has something for everyone, regardless of where you are in life, but especially if you're currently in a similar period of uncertainty.
"The people in that age group who've seen the movie, the one word that has come back is they've called it real," Bindley said. "And they've felt like it was honest. An honest representation of where they are and the kinds of things they're thinking about."