DePaul to face James Madison in the first game of the NCAA Regional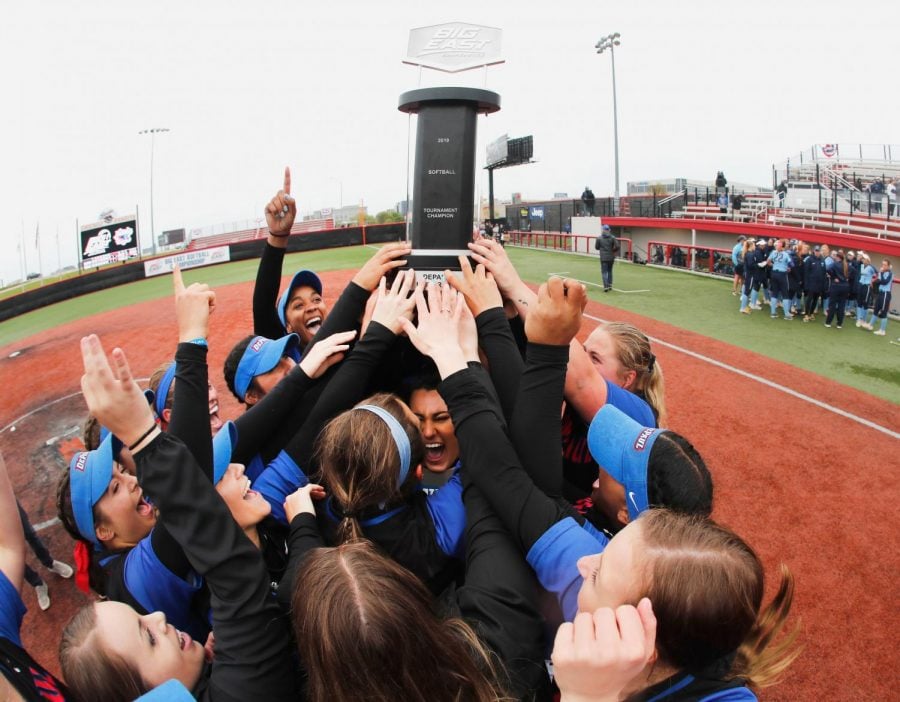 DePaul (34-14: Big East 11-5) will be making their 21st NCAA Tournament appearance against James Madison on May 17 in Ann Arbor, Michigan. The Blue Demons will participate in a four-team, double elimination regional that will feature No. 15 Michigan, James Madison and Saint Francis.
DePaul took down Villanova 11-10 in the Big East Tournament championship game on Saturday in Rosemont, Illinois. The Blue Demons went into the bottom of the sixth inning trailing 9-3, but DePaul scored eight runs in the inning and took an 11-9 lead into the final inning.
With only three outs separating the Blue Demons and their third straight Big East Tournament title, junior pitcher Natalie Halvorson started the inning off with an out but then allowed a home run that cut the lead to one. But Halvorson, who came in for junior pitcher Krista Dalgarn in the fifth inning, was taken out for Dalgarn after giving up the home run. Dalgarn, who gave up seven runs in five innings, was able to get the final two outs and give DePaul the win.
Halvorson, however, was named the tournament's Most Outstanding Player after she went 2-0 against Providence in the semifinals and against Villanova in the finals. Halvorson was in complete control against the Friars on Friday, pitching a complete game shutout.
With the Blue Demons now knowing who they will face in the tournament, they will begin preparing for James Madison and attempt to make their fifth Women's College World Series, the last coming in 2007.
The last time DePaul made the Women's College World Series in 2007, current head coach Tracie Adix-Zins was leading the Blue Demons as a pitcher. That season she posted a 22-4 record with an impressive 0.89 ERA. Now as a coach, Adix-Zins will look to lead the Blue Demons back to the Women's College World Series.
DePaul's first opponent, James Madison, boosts a 47-7 record and they also won their conference tournament after defeating College of Charleston and Elon. The Dukes hold a 4-1 advantage all-time against DePaul and won the last meeting 8-1 in 2016.