Spring style switch-up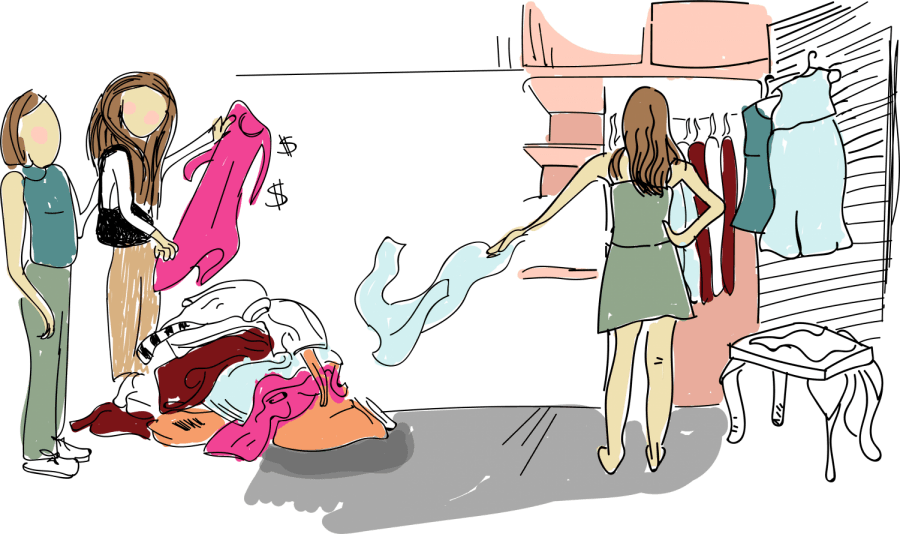 In her viral hit Netflix show, best-selling author and tidying expert Marie Kondo tackles an all too familiar issue: dealing with clutter and unnecessary items in our homes. Her six-rule method encompasses all the areas in the home, and it starts with possibly the hardest of all for women – clothes.
Most of us have many items in our closets that have been there for a while but we have never worn, rarely do or haven't done so in quite some time, sharing space with our favorite pieces that we can never get enough of. As the seasons change, bringing about new styles and fashion trends, limited closet space and an affinity for shopping combine, causing a constant renewal of our wardrobes.
There are many ways we're constantly renewing our wardrobes, whether one piece at a time or a shopping spree. There are also different ways we make room in our closets for those new items, whether donating, discarding or selling them to renewable fashion stores.
Although some people might not feel comfortable with the idea of secondhand clothes, stores like Crossroads, which is located in Lincoln Park and has branches spread around the country, make an interesting option for making a little extra money while emptying out the closet. 
"Anything that we're able to make an offer on we do 50 percent in-store credit or one-third in cash of the value," store manager Olivia Berkman said.
She added that the pieces people take in must be on-trend and in good condition, which makes for good shopping as well. Berkman also said that clients are "looking for really trendy pieces, so it could be items that are in trend at the moment and maybe not something they want to spend a lot of money on, then they'll come here and look for it."
Another way to direct items when we clean out our closets is to donate those pieces that are no longer of use to us either to a local donation site or directly to friends and family or strangers. In Latin American culture, for instance, that habit is widely practiced as a way to avoid waste and optimize use of donated items. Milka Bernard, a 45-year-old makeup artist, cleans her closet every six months and sends her clothes to family in the Dominican Republic. 
"Whatever you think is not good anymore, it's old, they find it like it's new and they see value in it," she said. "And they know how to sew, so they can fix it. It can be a ripped jean, they find a way to fix it."
Even though we need to regularly clean out our closets to make room for new pieces, women, including 23-year-old accounts specialist Olivia Snyder,  don't always find it the easiest of tasks. 
"I always think I'm going to need it for later on, so I'm bad about getting rid of stuff," she said. "But if it's a few years old or if it's not really in style anymore then I convince myself it's time." 
Snyder also said that the fate of the pieces depends on the condition they're in. 
"If it's in good condition, I'll donate it. If it's falling apart, I'll either renew it till it's a rag or just toss it," she said.
Most of us have at one time or another found ourselves facing our closet flabbergasted, thinking, "I have a closet full of nothing to wear." Whether or not one subscribes to the KonMari Method, there is a lesson to be taken away from it, which is to choose joy both when shopping and cleaning out our closets.