A conversation with the creators of "The Last Black Man in San Francisco"
A beautiful, moving story about the fight against gentrification
Of all the films I saw at this year's Sundance Film Festival, none have left quite an impact on me like Joe Talbot's irresistibly powerful and stylish debut feature "The Last Black Man in San Francisco."
After premiering at Sundance, the film went on to score two major wins for Directing Award and U.S. Dramatic Special Jury Award and a borderline absurd amount of praise. To this day, it still remains my favorite film of the year and it's due to the vision of Talbot and his co-writer/lead actor Jimmie Fails and their uncompromising unique vision of culture, friendship and empathy in times of great societal distress.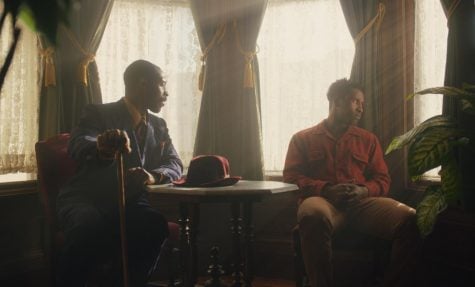 Amazingly, this is the first ever feature length film for both Talbot and Fails. The two have been championing this passion project for close to a decade now and with the help of some internet hype, indie film titan A24 and Brad Pitt's Plan B Entertainment, their dream became a reality. A heartbreaking and breathtaking story of two best friends, Jimmie and Montgomery, trying to maintain their own connection to their culture in the form of Jimmie's old childhood home in the face of gentrification.
Or as Talbot likes to put it, "It's like the story of this disposed prince trying to get back the family throne."
Both Fail and Talbot hail from the Bay Area where they have collected almost all of their inspiration as artists and storytellers. "Last Black Man" is also a time capsuled portrait of the pain Bay Area natives go through in trying to maintain their own culture.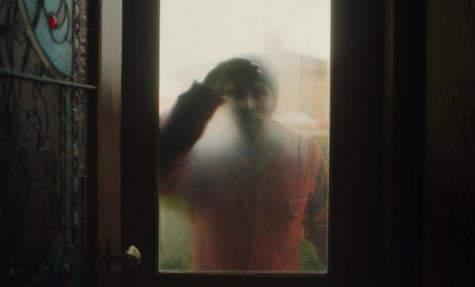 "You're constantly chasing ghosts. Both as a filmmaker trying to document what the city was and what it felt like to grow up there before it all disappears and as a resident who has never lived anywhere else," Talbot said. "We tried to be as meticulous as possible with the little details."
The film is completely singular on stylistic and thematic levels. Lending technical perfection that is purely modern but a story that can feel totally stuck in time in tone and characteristics. That may be because it's heavily inspired by the very history of San Francisco.
"I think just stories of old San Francisco and the history of the people before us [are what inspired us the most]. In a way we hope that this can be a sort of tool like that for people in the future," Fails said.
The film boosts a bold and energetic aesthetic to go with the powerful narrative. Talbot and his cinematographer Adam Newport-Berra build a series of smooth, colorful, and very active tracking shots throughout the scope of the whole city. These thrilling shots can be accredited to our main character's affinity for skateboarding.
"Jimmie skates and the roller coaster hills of San Francisco lend themselves to just some really fun shots. Skate culture is very important to the city but especially bombing those hills," Talbot said. "[Skaters] are one of the last groups of people who aren't in tech or coming from the gold rush that still descend on San Francisco. Poets don't come anymore, musicians don't come anymore but skaters still arrive weekly."
As much as the film might be a wonderfully original stylistic exercise and an ode to the history and the storytellers of the Bay Area, more than anything "The Last Black Man in San Francisco" is battlecry for a greater more widespread sense of empathy in today's culture. And that's what Talbot and Fails hope people take away from it this summer in theaters.
"For every character in the movie, hopefully there is some empathy there. I think that's something that our world can feel increasingly devoid of now," Talbot said. "It is a movie that comes from the city in that way…it's built on empathy and an understanding for people that are different."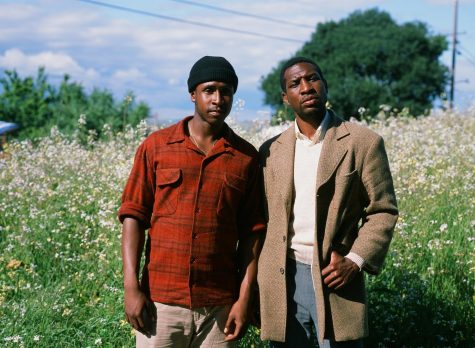 Fails also hopes that the film can try to strike to the core of gentrifiers and potentially open an active dialogue.
"The problem with gentrifiers is that they're not empathetic at all, or at least it doesn't seem that way. You just want to encourage people to be more empathetic, you know, because that's really the only way to start a conversation with these people that are gentrifying," Fails said. "You know, can we talk about the history and the people that you're pushing out and the people who made the city the way it is and can we figure out a way to coexist with each other?"
"The Last Black Man in San Francisco" is now playing in select cities including Chicago and will expand nationwide on June 21.