The real independence in independent filmmaking
Everyone's heard of independent filmmakers. They go on to make amazing movies that shine during award season, such as "Lady Bird," "BlacKkKlansman" and "Call Me by Your Name." These are all independent – or "indie" – films that have shined over the past couple of years. But what about the real independent filmmakers?
Small budget films have been around for a long time, with independent film really reaching its height in the early 20th century, according to American Independent Cinema. There are festivals, such as Sundance, that have brought well-known filmmakers today, like Quentin Tarantino and Richard Linklater. In Chicago, there is a huge scene of independent filmmakers working incredibly hard to make their art stand out.
Dustin Puehler, a 31-year-old filmmaker who went to Columbia College Chicago, has not let anything slow down his love for filmmaking. Puehler has over 15 short films and two features – and is starting production on his third feature this year. Puehler is part of production company Ready Freddy Films, and won two awards – Middle Coast Film Festival, Best of Chicago and Chicago Horror – in 2018 for a horror movie he produced titled, "In A Moment."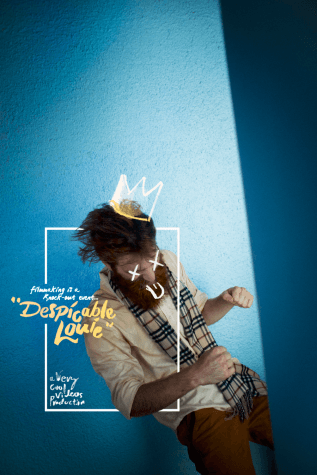 Even though independent films made in Chicago differ from films with bigger companies, they have a pro that allows for more expression and exploration that could otherwise be lost. 
"The process of ensuring you make back your 100 million has the ability to strip a film away from having mature themes, alternative narrative structures and diverse stories," Puehler said. "In the independent realm, however, the monetary obligations are much smaller and leave room for more unique and alternative experiences to be told."
The Chicago film scene comes together to keep independent film reeling. Many people in the scene work together to bring quality work and creativity. Morgan Bass, a 29-year-old who also went to Columbia College, has been making films since the fourth grade – as soon as he realized making movies was possible. His production company is called Very Cool Videos – specializing in "increasingly weird and entertaining" short films. 
"So the comradery of the scene in Chicago is really encouraging," Bass said. "I have filmmaker friends who will act in my movie, then I'll help produce theirs, then one of them will color correct my movie and I'll give them feedback on their script. We're all helping each other out constantly. It's really fun." 
"But another great thing about the independent Chicago film scene is that everyone is in it for the art," Bass said. "They truly love making movies. Although many of us want to make a living doing it, it's not really about that. It's about some insane creative desire in all of us to make these weird, no-budget movies with the hope that they'll find some kind of audience." 
Independent filmmaking in Chicago truly means doing the movie-making process independently. A lot of smaller movies are referred to as independent movies but are still being backed by large production studios and companies. Indie films tend to do well at the Oscars and other award shows – again being backed by a larger sum of money than seen in the Chicago independent film scene. There is nothing wrong with this, but it's incredible to see the creative struggle of filmmakers in Chicago. 
"When I talk about the independent films my friends and I make, I really mean independent," Bass said. "As in, no one is paying us to make this movie and oftentimes we're funding it 100 percent ourselves. This means calling in a lot of favors and working for incredibly low budgets – anywhere from $100 to $2,000." 
Like Puehler and Bass both did for their new releases – when making films this way, they are doing all of the advertising, promotion and distribution themselves. 
"Putting on film festivals with local talent, spamming everyone we know on Facebook with links to our films and hanging up flyers all over Chicago," Bass said.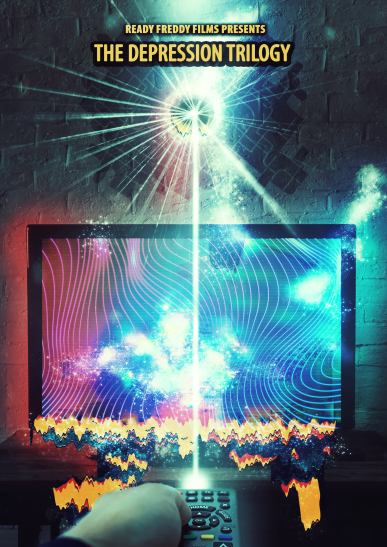 Anya Solotaire, a 29-year-old who went to the University Of Illinois at Chicago, has been making independent documentaries, music videos and visual arts for over six years. Solotaire is part of production company Bummer Camp Media, with new documentaries and music videos coming out soon. Solotaire said she would feel incredibly depleted if it wasn't for the Chicago film community she is part of.
"I get to see like amazing art and like see people grow as artists and you know, do things that are important and like create a real community," Solotaire said. "That's a huge pro in all of this. Filmmaking is not ever one person."
Even though being fully independent during this process can be challenging – these filmmakers never stray from their passion and art form, making them a truly inspirational group. Chicago offers a community that thrives off the success of one another.
 "We all can't be the next Tarantino," Bass said. "So, whether it's making my own independent films in Chicago, teaching film somewhere or freelance editing, I know I'll always be deeply involved in filmmaking in some way. And of course, I'd always be down to direct Jurassic Park 9."
View Comments(1)