Here are the top horror flicks showing around Chicago this spooky season
Last Tuesday marked Oct. 1, which means we are on the eve of Spooky Season. For film fans, Chicago's vast array of movie theaters offer up some of the best, scariest and most fun ways to celebrate spooky season through cinema. Ranging from celebrated classics to fresh deep cuts to freaky cult classics,  here are the buzziest highlights from what the Chicago film scene has to offer to gear yourself up fo Halloween.
"Halloween Double Feature"
Oct. 27 at The Music Box Theatre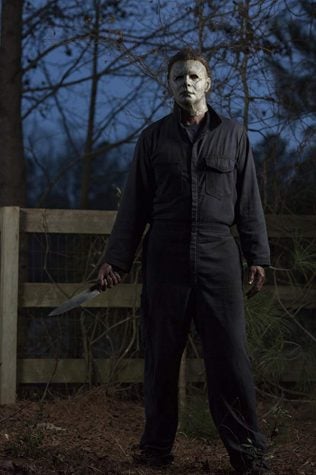 Of course, there is truly no other film in existence that can get one into the mood for spooky season like John Carpenter's genre-defining masterpiece. Thanks to the Music Box, you can experience it on the big screen along with David Gordon Green's sturdy and satisfyingly gruesome reboot. It is guaranteed to be a night full of scares, slashes and synth.
"Cat People"
Oct. 25 at The Gene Siskel Film Center
Paul Schrader's surreal erotic campy nightmare remake of the 1942 classic is one of the filmmaker's most underrated films. Mileage definitely varies on this one but it is most definitely worth the brave dive into to see if it's your thing. Luckily the Siskel Center will be playing a beautiful 35mm film print of it so you can hear David Bowie's great theme song for it in a theater.
"The Music Box of Horrors"
Oct. 19/Oct. 20 at Music Box Theatre
The Music Box Theatre's annual tradition of its day- and a night-long marathon of some of cinema's best horror offerings. This year's insane line-up includes a 35mm print of "The Man Who Laughs" with live musical accompaniment, a tribute to Larry Cohen and screenings of cult classics like "Dog Soldiers," "Event Horizon" and "Buffy the Vampire Slayer."
"Hereditary: The Director's Cut"
Oct 26 at Doc Films UIC
The modern horror masterpiece from up-and-coming genre master Ari Aster is getting a 3-hour long facelift just in time for spooky season. After the success of "Midsommar" and its equally as long Director's Cut this summer, it would only make sense for A24 and Aster to lend a similar treatment to his first film. Details have yet to come out in regard to what this cut will include, but it's easy to assume that it will be just as masterful and traumatizing as everything else about the film. Oct. 26 will be the first time that anyone has seen it.
"Little Monsters"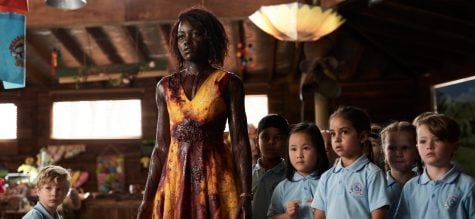 Oct. 8 at AMC River East 21
Abe Forsythe's raunchy and gory zombie musical comedy made waves when it premiered earlier this year at Sundance. The film about an elementary school field trip that dives into the zombie apocalypse garnered wide and ecstatic acclaim for its central performance from Academy Award winner Lupita Nyong'o. Chicago's own Brian Tallerico said, "Nyong'o wonderfully captures the spirit of a woman who
knows her job is not only to protect her students but to convince them that this is all a game." Hulu quickly acquired the film right after its world premiere and, courtesy of boutique indie distributor NEON, it will receive a one-night-only play in theaters.