Ivy Witczak, DePaul junior, took on 42nd Chicago Marathon for her first race ever
Growing up in an athletic family in Norwood Park, Chicago, Ivy Witczak has played basketball, cross country and track. Now, training for the Chicago Marathon, Witczak is using her past athletic skills to compete in her very first marathon.
Witczak is a junior at DePaul and has been a part of sports in one way or another her whole life. She is currently training for her first – but not last – Chicago Marathon, which she said has been pretty easy.
Besides being a full-time student, she has also worked at the Sullivan Athletic Center in Lincoln Park since her freshman year and for the women's soccer team. She said both have brought her friendships and useful connections.
Witczak was an award-winning athlete in high school and remains in prime shape today. Her athletic ability is diverse, and she has excelled in every sport. She won MVP for cross country and co-MVP for basketball during her senior year of high school.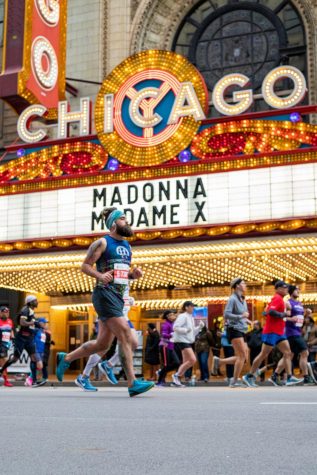 "Ivy's athletic abilities are very admirable and widespread," said Nicole Suvanto, Witczak's best friend since 8th grade. "Her abilities are widespread because she does not only excel in one particular sport, but every sport she plays."
She has not yet run the 26 miles, but has gotten to 20 miles during her training. Witczak said she feels confident she can make it the entire way. Even though Witczak has not run it before, she's been involved in the marathon the past four years.
"For the past four years, I volunteered with my oldest sister, every year at the marathon," Witczak said. "Then last year we were volunteering, and she said to me, 'Next year we're doing it' and we were kind of like, 'Ha-ha we're going to do it' and then we ended up applying and taking it really seriously."
She and her two older sisters are taking on the marathon together, which Witzcak is excited about, though she has not been on as serious of a training plan as her sisters.
"I haven't really been following a training program," she said. "I am just kind of doing my own thing, running four to five days a week. Um, typically, a normal run would be about eight to 10 miles, but it's been good. I enjoy running in the city."
Even though Witczak isn't in a sport on campus, she gets to work with the women's soccer team. She may not be helping the women on the field, but the work she does for them off the field is just as important.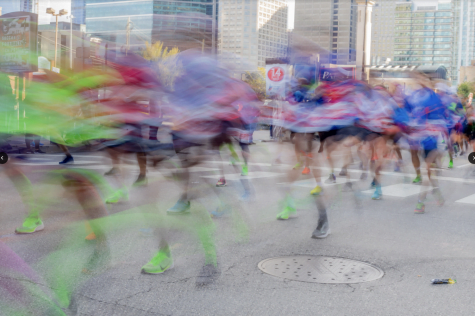 "Without Ivy working with our team, we would be pretty lost," said Avery Hay, a captain on DePaul's women's soccer team. "Not only does she handle laundry, gear, hydration and other things with our crazy schedule, she makes coming to practice every day a little bit easier. She supports us at every home game, makes sure we have everything we need and is always there cheering us on."
Witczak enjoys working for the women's soccer team. She would love to continue working for the team during her senior year, as well.
"It's fun, the team is really fun," she said. "And the staff is so nice, so it makes it 10 times more enjoyable."
Her family has played an essential role in Witczak's life choices, including where to go to college. Her parents and one of her sisters all graduated from DePaul, making the decision to go here an easy one.
"I love DePaul," she said. "It's so close to home, too, so I get to see my family pretty often. Plus, I have access to everything in the city."
Witczak loves helping people and working with children. From a very young age, she has had a desire to help others. Growing up, she was a student at the same elementary school her mother worked at. Seeing her mother work with children every day made Witczak realize that she wanted to do the same thing.
Majoring in elementary education with a minor in English as a second language, Witczak wants to teach 2nd or 3rd grade after graduating. She would love to stay in Chicago and work for Chicago Public Schools. Witczak's favorite subject is math and she is most excited to teach elementary school math.
On top of teaching students, she would enjoy coaching basketball or cross country as well. Keeping athletics in her life is important, especially basketball.
"I grew up going to all of the women's basketball games with my parents [at DePaul]," she said. "I always grew up playing basketball."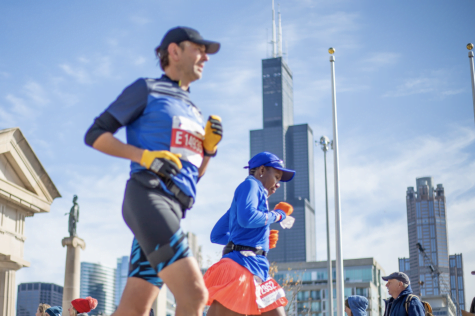 Witczak is a sweet person with a calming demeanor. When talking to her, you can tell how welcoming she is. Witczak wears her passion for sports and helping others on her sleeve. With a big heart, her goals are not far out of reach.
"The two things I believe Ivy is most passionate about is being an elementary school teacher and running," Suvanto said. "I always knew Ivy was going to be a teacher one day because she encompasses all the qualities that great teachers have and has always been passionate about helping others. I also knew Ivy was very passionate about running since the day she joined our cross country team senior year."
Witczak is determined to make it to every finish line, whether that be a marathon, graduating or getting her dream teaching job. She will make it across every one, with her close-knit family and friends cheering her on along the way.
View Comments (3)