DePaul Center for Students with Disabilities director appointed to committee in Illinois Board of Higher Education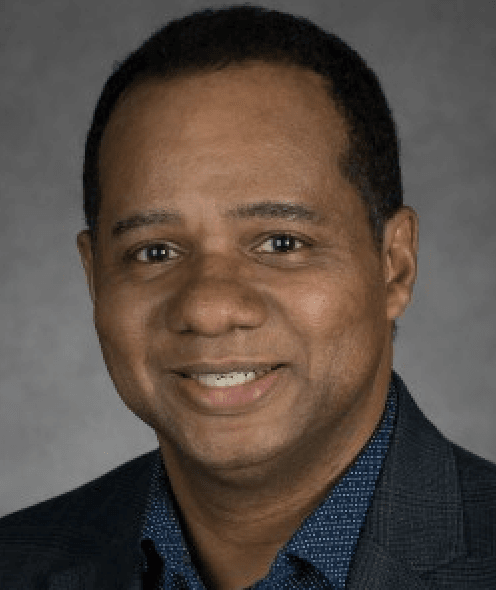 The Director of the Center for Students with Disabilities (CSD) knows he can never get too comfortable in his line of work.
"The great thing, though, about disability services and working in this field [is that] you can never think that you know it all," director Gregory Moorehead said. "Because as soon as you do, there is a diagnosis or a symptom that you have not seen before."
For the past 15 years, Moorehead has been providing support and assistance to individuals who need it most. From ensuring students are accommodated based on their specific needs,to discussing with colleagues the trends that are happening at DePaul's campuses, Moorehead's work covers a wide range of issues. .
That dedication Moorehead has shown for over a decade has not gone unnoticed. In September, he was appointed to the Disability Services Advisory Committee for the Illinois Board of Higher Education (IBHE). This committee is comprised of all the public universities and some select private universities in Illinois.
As a committee member, Moorehead will collaborate with fellow experts and discuss various issues such as how to create a more inclusive culture for students with disabilities at each respective university.
When DePaul Learning Specialist for CSD Jim Even heard that Moorehead was appointed to the committee, there was nothing but excitement for him.
"Well, we [the center] were very proud of Dr. Moorehead," Even said. "He is an accomplished director, and we think it is great that he was recognized for his service and his credentials."
Moorehead first became involved with disability services 15 years ago at Rutgers University.  At the time, he worked with the TRiO program, which helps to increase the participation of underrepresented populations in education. After the director of the Office of Disability Services resigned, Moorehead was asked to take over the position.
Initially, it was a learning process to get acquainted with the field because Moorehead's background consisted of education administration. However, Moorehead credits his mentors at Rutgers as the reason why he transitioned well into his new role.
"If you've got good mentors, they will make sure you take all the class courses that you need," Moorehead said. "They [sent me] to all the seminars, all the workshops, all the conferences and all the associations that you need to network with to make sure that you have the background and training that you need."
Now, with Moorehead being a part of the IBHE, he is providing a similar service to his colleagues at DePaul. Assistant Director of the Center for Students with Disabilities Lavonne Kopca said there is plenty of information that can be obtained, especially since Moorehead will be gaining insight from knowledgeable people with different perspectives on diverse topics.
"He collaborates with [the committee] and gets information and passes that on to us," Kopca said. "This helps us to incorporate the mission and strategic plan of the university and to make sure that it is embedded in the work that we do here in the office."
The work that is being done at DePaul has stood out to junior student Jess Cano. Even though she just started using CSD this quarter, she feels comforted because of how inviting it is at the center.
"I was just really surprised with how welcoming they were," Cano said. "They were willing to listen to what I wanted and what I thought I needed. There is no judgement whatsoever."
At DePaul, and many other universities around the world, more and more students require assistance with mental health concerns. According to the World Health Organization, over one third (35 percent) of first-year college students are affected by some kind of mental illness.
DePaul does offer a wide variety of accommodations, such as exam readers, sign language interpreters and course selection consultations, but those resources don't necessarily reflect what the students with mental health issues need. For students and faculty, the resources better suited to assist these particular students are currently available at both the Lincoln Park and Loop campuses at CSD.
Moorehead knows that it's a process to find solutions to the various problems that students are facing, but these challenges will help to implement the best practices at each respective university. For Moorehead, his commitment to his work is especially important because students with disabilities help to create and contribute to the vast community that is represented at DePaul.
"Those students are wonderful, and they add a lot of diversity to our campus," Moorehead said. "They provide a lot of energy to our campus. They make the fabric of our campus a whole lot more rich, [and make] the tapestry a whole lot more interesting."