Community theatre celebrates MLK Jr.'s legacy as civil servant and peace advocate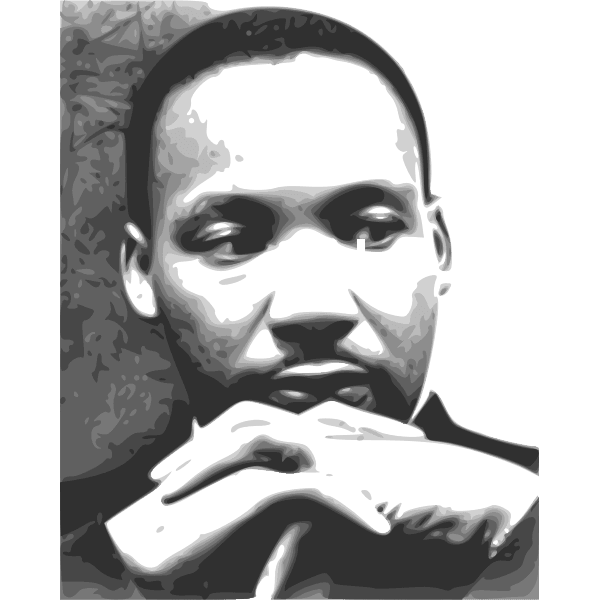 The Writers Theatre's 14th tour of the MLK Project: Fight for Civil Rights kicked off at the Chicago History Museum's Martin Luther King Jr. Day celebration this past Monday Jan. 20.
The one-woman play follows young Chicagoan Alaya's personal evolution after being assigned a project on the Civil Rights Movement. Previously resorting to violence when solving problems, Alaya efforts to come to a modern understanding of King's press for peace with the help of current and former Chicago activists.
Throughout the year, the Writers Theatre tours 40 schools, community centers, libraries and museums.
The Writer's Theatre updates the script yearly, and was written using real interviews with activists, poetry and hip-hop. Director Sophiyaa Nayer said localizing the play was simple thanks to Chicago's rich civil-rights history.
The play makes the 50-year-old civil-rights struggles currently relevant, drawing parallels to the Black Lives Matter Movement and Chicago's struggle with gun violence and police brutality. This relevance is necessary in reaching their younger audiences, many of whom are students on Chicago's South and West Sides.
"A lot of conversations [when writing] were about how things haven't really changed," Nayar said, "and we still have people who are fighting for their own version of Civil Rights in 2020.
These conversations often turned to the issue of policing, Nayar said, prompting them to include a scene with Alaya struggling to process the balance between her father being a police officer after learning about police violence during Civil Rights movements in the city.
Reid also portrays the characters that Alaya meets throughout this process, including Rev. Jesse Jackson, Rev. Earle Sardon, a South Side activist who passed away in 2009 and Margaret Taylor-Burroughs, the woman who founded the DuSable Museum of African American History.
"[Audience members] get to see how multiple different community members from multiple different aspects of life can all come together and enact change," said Adhana Reid, the actress who plays Alaya..
This year, Nayer chose to include Fred Hampton, the member of the Black Panther party whose murder by the Chicago Police Department was covered up by $1.5 million in settlements to survivors.
In the post-show discussion, audience members, made up largely of young students, said they were particularly moved by the inclusion of Emmett Till, a 14-year-old African-American boy who was lynched in Money, Mississippi in 1955. Till was accused of sexually harassing a white woman in a grocery store. One audience member said the inclusion of Till resonated with her because she was the same age as Till when he was murdered. Another said it made her think of her own son.
For audience member Sam McQueen, the humanizing of Till had personal significance. His father was good friends with Till's brother, and was at his home when Till's mother received the news of her son's murder.
"Martin Luther King Jr. Day is an important day because King fought and stood for so many things that are still relevant," McQueen said. "He's an amazing person… he went from a small town in Alabama all the way to a national holiday with how he could bring people together."
The MLK Project: Fight for Civil Rights humanizes historical characters and emphasizes that the King's work is not yet done. At one point, the story compares the Chicago after the death of Martin Luther King to Chicago after the murder of Laquan McDonald – angry and restless.
"Fortunately and unfortunately [the current relevance] is what makes the story-telling easier," Reid said. "A lot of the systemic problems that existed back then exist now… that's what resonates, they can see the parallels."
Reid hopes that the play's proponent of art to affect change will resonate with the young audiences, especially considering decreases in funding for art programs.
"I hope the seeds are planted," she said, "and someone says says to themselves 'maybe this little hobby could become my passion, and I could change people's minds, and hopefully the world.