DePaul boxing club promotes confidence, safety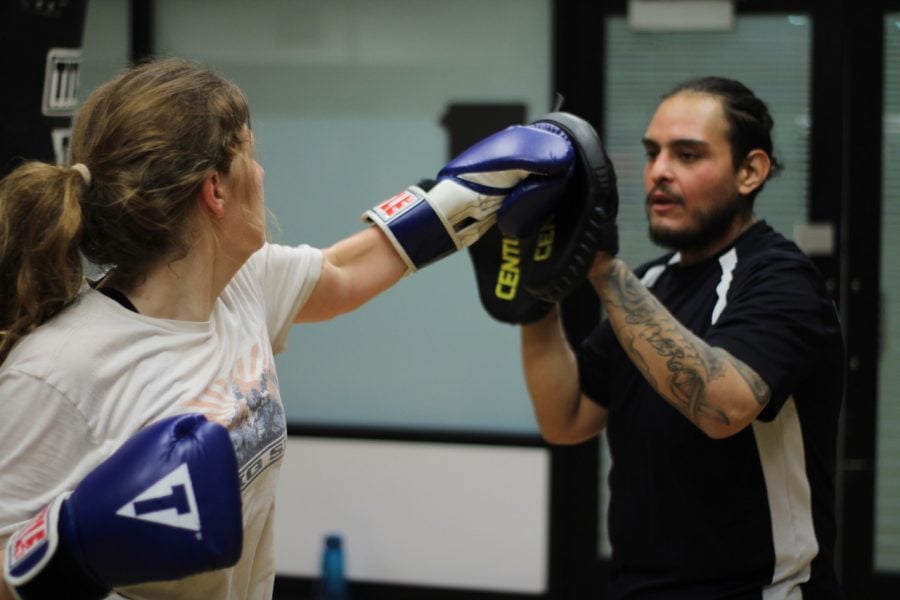 On the third floor of the Ray Meyer Fitness Center, a room full of laughing students and hanging boxing bags can be seen past the basketball court. The room vibrates with energy, and jump ropes and dumbbells are strewn across the ground. This is where a group of about 15 students meet every Monday and Wednesday evening to workout and learn how to box.
DePaul's free boxing class at the Ray can help boost self-confidence and self-defense skills for students. The knockout class teaches basic boxing skills and physical fitness to make students feel safer on campus and in Chicago.
Efrain Torres, the boxing instructor, begins every class with a cardio workout that builds endurance and strength.
Students run laps around the track on the fourth floor, then they return to do core and shoulder exercises with dumbbells.
For the remainder of the class, Torres demonstrates to the students how to throw jabs, uppercuts and hooks with the proper mechanics and foot movements. The students can then take these skills to the boxing bags hanging all around the room.
"They learn functional boxing," Torres said. "You come here and learn that, and if you stick with it, you can take those skills anywhere else."
Boxing offers many benefits, and Torres believes the sport is important because it can have a significant personal impact.
"When you pick up something new and be persistent with it and develop the skills, it creates a different you," Torres said.
There are different kinds of motivation for picking up the sport. Boxing has both physical and psychological benefits, as well as self-esteem improvements.
"There's confidence involved," Torres said. "There will be more confidence in yourself when you learn boxing."
24-year-old DePaul graduate student Stumra Iqbal has seen boxing frequently on social media and became interested in the sport.
"I see it on Instagram all the time on the supermodel accounts I follow," Iqbal said. "I took a quick class a few months ago. It made me want to delve into it more and take another class."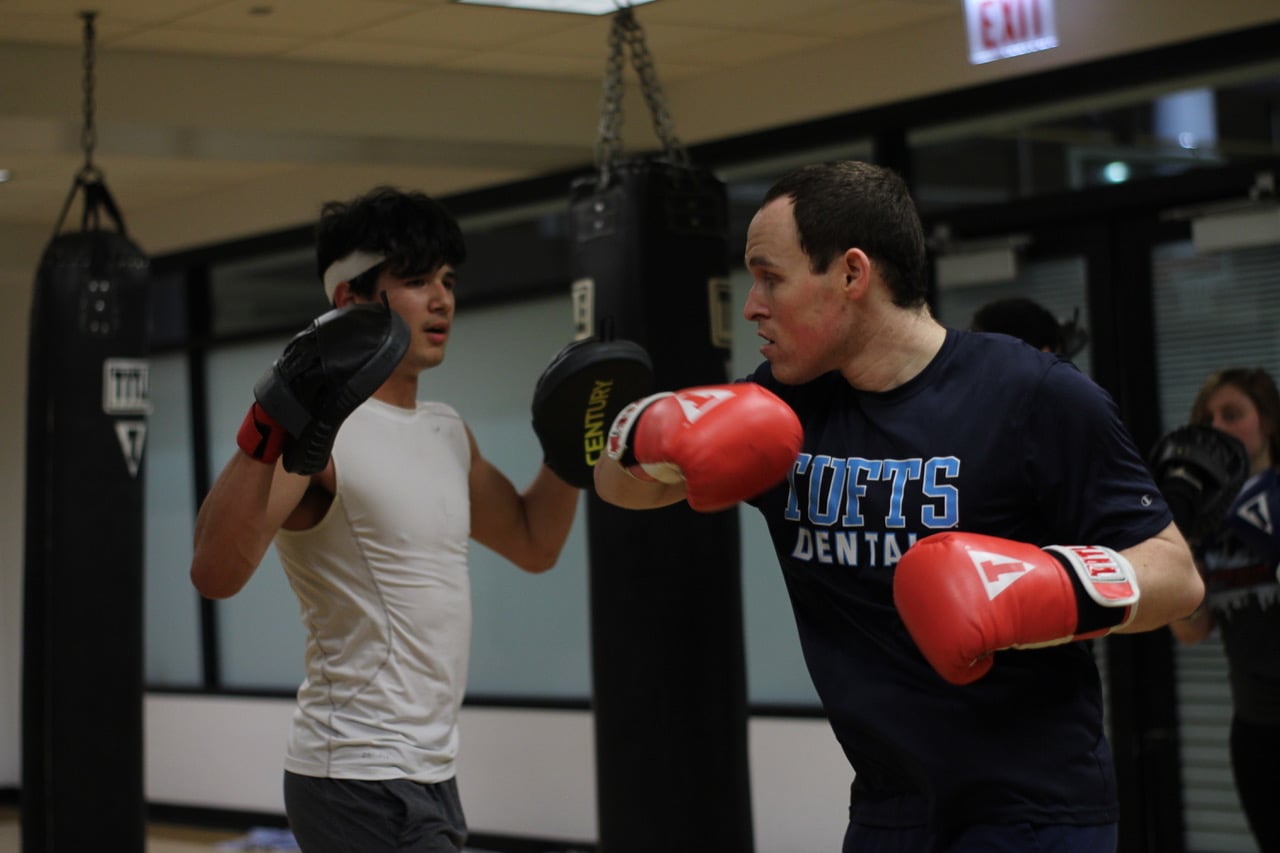 19-year-old DePaul student Elizabeth Bradley feels that taking the class is helpful for learning and mastering self-defense skills.
"I think that you're really building your strength with boxing," Bradley said. "It's different than just taking one course on how to defend yourself because at the end of the day is that self-defense course really going to stick with you if you're not practicing every week? I think this class is more useful."
Multiple studies have proven the psychological benefits of boxing. According to SmartMMA, boxing can build confidence and security.
Iqbal attests to this benefit. The boxing class has had a positive impact on her.
"Taking this class has definitely given me more confidence," Iqbal said.
Learning self-defense through the boxing class has also made many feel safer. The ability to fight and defend oneself is a great skill that the class provides.
"I do feel safer," Bradley said. "In a dangerous situation, I don't know if I could live up to what I've learned here, but it still gives me a sense of security which is important since I'm riding the train every day."
Iqbal notes the importance of the class for women as well, who are consistently targeted in street attacks and harassment more often. "As a woman, I really like knowing a little bit about self-defense and as a human being it's just important to know self-defense," Iqbal said.
According to SmartMMA, boxing helps to manage stress levels by helping take out aggression and deal with frustration and anxiety.
The intense workouts that often come with training during boxing additionally improves your mood by reducing endorphin levels.
It's sometimes hard to separate the brutality from the art in boxing, if it's an untrained eye.
The boxing club at DePaul helps people use boxing as a tool for all of the good it can do in wellness and mental fitness.
The energy and positivity of the students in the boxing class demonstrate the advantages of boxing.
"I love the atmosphere," Bradley said. "I've made so many friends here and I don't think that anyone judges someone if they're a beginner to boxing. Efrain always makes sure to give the new people the rundown and it's a very welcoming atmosphere."
DePaul's boxing class is every Monday and Wednesday evening from 6 to 6:45 p.m. at the Ray. Additional information can be found under group fitness on DePaul's campus recreation website.