Netflix nostalgia: Streaming means never having to say goodbye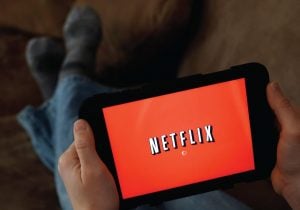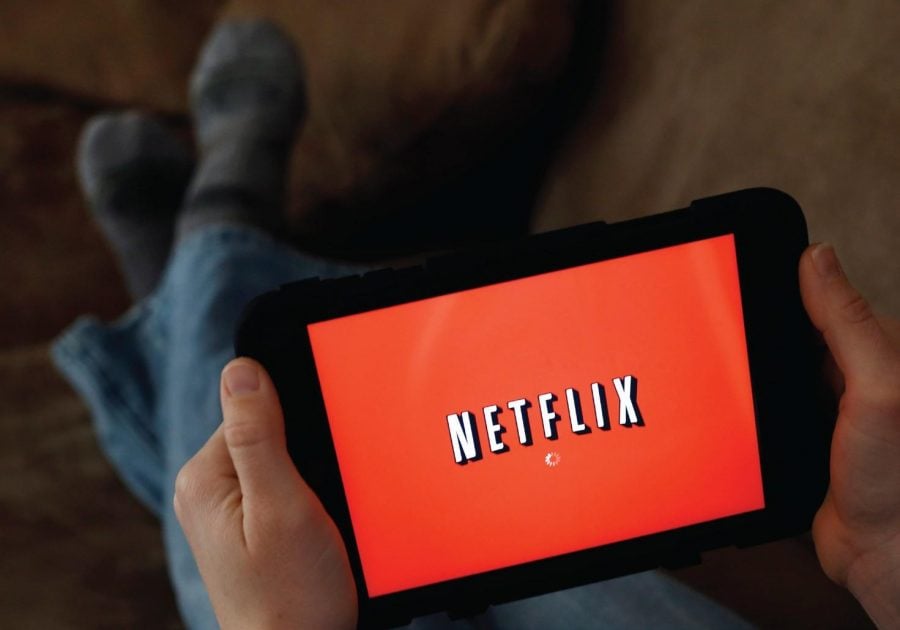 There's just something about gathering a mountain of fluffy pillows, sipping on a liter of Diet Coke and nestling on the couch for a binge session of your favorite show. Some 21 hours later, eyes still glued to the TV, you've finally finished "Breaking Bad." Despite the amount of spoilers constantly leaked through your Twitter feed, you remained vigilant. But that show's off the air, so what's the draw?
Having a Netflix account means never having to say goodbye, and why should you have to?
"I re-watch series all the time. I'm obsessed with 'Dexter,'"  freshman Daniella Ballarino said. "When I finish it, I just restart it again."
Netflix has more than 50 million members in 40 countries and 2 billion hours of content. Each month, it releases "new" content, fitting into over 76,000 categories. Along with previously-released television shows and movies, the company also creates its own content including shows like "Orange is the New Black" and the American adaption of "House of Cards."
In an era when Americans seem so hungry to connect with "better days" — chokers are apparently back in so everyone should visit their local Claire's after finishing this article — Netflix seems like the easiest way to re-live a not-so-distant childhood.
Kelli Marshall, a professor in the College of Communication, said Netflix may also help quell the bond between a viewer and a show, even after that show has ended. According to Marshall, scholars of fandom have associated the bond with the term "parasocial relationships," in which a viewer becomes attached to a media character, often feeling as if the character is part of their real life.
"When a television show ends, some fans feel sadness or a void in their lives," Marshall said. "Because they have spent a great deal of time with the onscreen characters/actors, they have formed relationships with them."
Netflix helps to repair these "breakups" and re-establish the relationship that once existed. The service also helps to create new TV connections with shows audiences may have been too young to appreciate.
"I watch cartoons I used to watch as a kid. I watch shows that I love," graduate student Mike Constantino said. "Shows that I never watched when I was a kid and ones that I was just introduced to now."
Student Francesca Gattuso expressed a similar sentiment, appreciating her downtime before bed by tuning into Netflix for a late-night binge session.
"I love all the old-school Disney movies that they have," Gattuso said. "And old school shows like 'The Wonder Years.'"
Audiences seem no longer content with consuming content on a weekly basis, but rather prefer to binge their old favorites in one sitting.
According to recent data released by Netflix in 2013, 47 percent of users complete a full series within a week of viewing it. Nearly 20 percent of users finished watching a series in the equivalent of a week.
But, beloved television shows of the '90s and '00s aren't the only trends coming back into style. The fashion of our childhood including chokers, bucket hats and Spice Girls-style platform shoes are creeping back into the pages of fashion magazines and websites. The neon-green drink, Surge, is making a comeback courtesy of Amazon after members of the SURGE Movement launched a campaign to bring back the sugary soda. Even the Tamagotchi is coming back to stores by popular demand.
"Most people keep Netflix as their outlet to watch old shows that they once loved," Constantino said. "It's an easy way to reconnect with our past. And I like nostalgia and getting to live in that."
Netflix had the right idea of teaming up with Turner Broadcasting and Warner Bros. Television Group to bring back a few favorite 90s cartoons and live-action series including "Powerpuff Girls" and "Batman." But what's next for the company? Hopefully bringing back "Boy Meets World" because that's all a 90s kid really wants anyway, right?