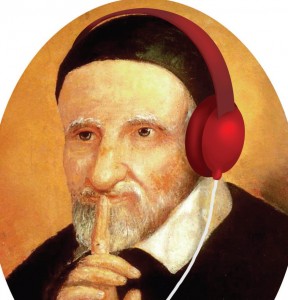 Though for the most part, The DePaulia's staff gets along quite well together, lately there has been a feud going on. Specifically, there's been a battle over what music to play as we toil away crafting the paper each week.
Sports Editor Matthew Paras has been accused of hogging the music for the past few weeks, playing pop-punk and emo tracks from the likes of bands like Modern Baseball.
Focus Editor Erin Yarnell recently dug through Radio DePaul's trash pile and discovered a band called Poosa, whose album she has begun to play in an attempt to usurp the music privileges.
You'd think being Arts & Life editor would mean I have some sort of clout in this department, but I don't like confrontation.
We recently settled with a compromise: a playlist that each editor can add 10 songs to. Once everyone finished, we were left with a mix that could be described as eclectic.
Ranging from a 68-minute-long track of "Ocean Waves Sounds" to Fall Out Boy's "Dance, Dance" to "Oh, Canada," it's more accurately described as just a mess.
Sit back, relax, imagine you are laying out newsprint in the basement of University Hall and enjoy a selection of the mix's greatest hits.
1. Beyonce – "XO"
Oddly the other time that "XO" is mentioned on this playlist is when it is the name of an Elliot Smith album. Beyonce's take on love is an anthem for the ages. Smith is more apt for an indie movie breakup scene. Don't cry. Listen to Beyonce.
2. Outkast – "So Fresh, So Clean"
You can't ever go wrong with Outkast in a social setting, so this selection is just spot on. We need more team players picking music like this.
3. 5 Seconds of Summer – "She Looks So Perfect"
I asked if this song were by One Direction the first time I heard it. Erin promptly corrected me and told me that the boys of 5 Seconds of Summer are punk. Clearly, the fact that they wear plaid and sing about underwear should have clued me in.
4. Fall Out Boy – "Sugar, We're Going Down"
If you are between the ages of 18 and 24 and claim to have never even slightly enjoyed this song, you are lying. This is real, hardcore pop-punk made by cute and rebellious boys. It's clearly is nothing like 5 Seconds of Summer.
5. CHVRCHES – "Gun"
Though I can do without cutesy spellings of band names, CHVRCHES are a great electro-pop band. They're also one of my favorites to sing along to loudly in the car, but because they are Scottish, Lauren Mayberry's powerfully sung lyrics are a bit difficult to understand. I usually just make it up as I scream along.
6. Smash Mouth – "All Star"
It's a proven fact that the fastest way to get a large group of people to groan at the same time is by playing "All Star."