Pat Quinn, Bruce Rauner spend record amounts on ads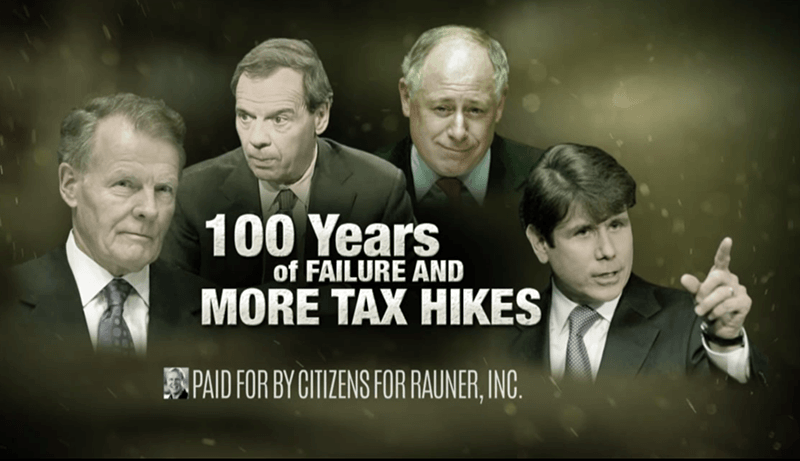 With just about one week until Election Day, primetime TV is still packed with election ads hoping to make one last impression on voters before the big day.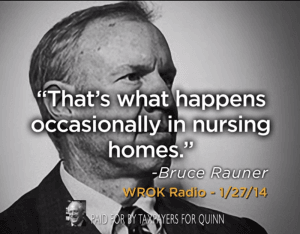 For all the races in Illinois, an estimated $61 million has been spent on TV ads for this midterm election cycle. That puts the state in third behind Florida and Texas for the highest advertising spending amounts for this election, according to data from the Center for Public Integrity.
For one of the closest Governor races in the country, Gov. Pat Quinn (D- Illinois) and Bruce Rauner have spent a combined estimated total of $47.8 million on advertising alone. Most recently, between Sept. 9 and Oct. 6 each candidate spent about $8 million to air ads.
All recent polls show the Governor's race as a toss-up at this point — so why are both candidates spending significant money on ads?
Kwansik Mun, a doctoral student studying political advertising at University of Wisconsin, said that in general there could be a relation.
"The race is closer and then the number of political attack ads increases more because the front runner wants to broaden the gap between the other candidate while a pursuer needs to close the gap, slandering each other via political attack ads," Mun said.
Although the primary aim of political ads are to persuade electorates to vote for a certain candidate, that it is hard to change voters' pre-existing attitudes and beliefs toward candidates.
In fact, a 2006 Gallup poll reported that 69 percent of Americans said that they believe little or nothing of what is said in political advertisements.
"Numerous scholars have paid attention to social identity theory, which is a dominant theoretical framework to explain human behavior, because people's political decision is based on their political identity," he said.
Despite all the money poured into ads, it's near impossible to measure the effectiveness or impact of these ads and "Frankly, I am not sure (of) any conditions to make attack ads effective," Mun said.
Rauner's two most expensive ad campaigns target Pat Quinn with the most expensive at $10 million and ran approximately 14,800 times, according to The Center for Public Integrity. The same data shows Quinn's most expensive ad at $12.7 million targeting Rauner and ran an estimated 13,600 times. Quinn also had an attack ad at Rauner from the Illinois Freedom PAC costing an estimated $7.1 million.
Both candidates have their ads and other videos on their YouTube channels garnering extra exposure with more than 20,000 views on some videos.
In a book titled "The Persuasive power of Campaign Advertising," authors Travis Ridout and Michael Franz said, "The dominance of television in political campaigns is still true even at a time when campaigns are becoming more innovative in the tactics they use. Your ad will be seen by your base voters, undecided voters, voters of the other part and lots of non-voters."
With the broad, non-targeted reach of TV ads, it's only a matter time to see whose money will pay off.