Why 'Big Brother' is the perfect show to binge during COVID-19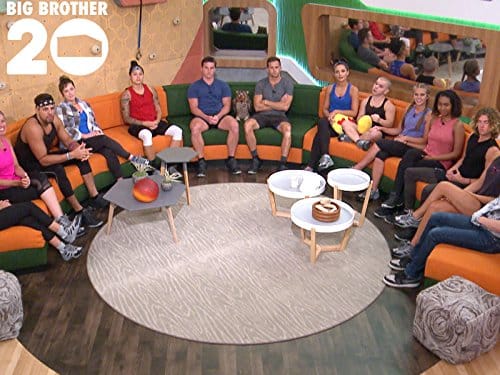 When it comes to entertainment in the age of COVID-19, this past spring and summer have created an odd dynamic for the film and television landscape. Although everyone has been stuck indoors all year and is thus have had more time than ever to be catching up on shows, production on nearly everything entertainment has been either partially or completely shut down, which means that sooner or later, the pre-COVID content will run out, and we could be seeing an entertainment drought come fall. 
However, despite the fact that almost all other television shows have halted production, there's one CBS show that just started its season in the middle of a pandemic, and will be going strong all fall — "Big Brother."
If you've been living under a rock for the past twenty years and you've never heard of "Big Brother," let me give you the elevator pitch: 16 strangers are locked in a house and cut off from the outside for three months, voting each other out week by week  until only one houseguest remains, winning a cool $500,000 for their effort. Basically, it's "Survivor," but in a house on the CBS lot. 
However, the gimmick that keeps "Big Brother" fans coming back season after season is a big one — the house they live in is fitted with 90+ HD cameras and over a hundred microphones, and the houseguests' every move is broadcast live on the internet. 
The presence of the live feeds means that fans have 24/7 access to whatever is going on in the game right now, whether the houseguests are scheming, sleeping, or just goofing off. Although some may find the idea of being constantly serveilled unsettling, the show's unique format has earned it a legion of so-called 'superfans' who have been watching the live feeds season after season.
"I've always been a reality TV fanatic, but once I started BB I was hooked and I've seen almost every season," said Ryan Chavez, a self-proclaimed superfan. "I've always come back because of the strategy of the game. The show gives the opportunity to see people's true colors, because at the touch of your fingertips you can eavesdrop on these people at any time."
The show's unique format has struck a chord with fans for years, but with the current pandemic raging, the show's premise takes on a new meaning. It's never been more relatable to see a bunch of people stuck in a house against their will than it has this year. Other than the houseguests getting tested for COVID-19 every week, and wearing a mask for their exit interview once they've been evicted from the house, it's easy to become engrossed with the game and forget about the pandemic while you're watching. 
"It made a lot of sense that BB would still happen this year," said Caitlin Cvitanich, who's been watching the show live for the past eight years. "They're doing what we've been doing all year, which is being stuck in the house. In a way, they've been doing 'quarantine' every summer for years."
It's true; even when COVID-19 wasn't around, "Big Brother" has always kept their houseguests sequestered. In addition to the obvious time they spend locked away while they're playing the game, the houseguests are also kept in sequester before entering the house, and those who are evicted after the halfway point in the game are then further kept in isolation in the "jury" house where they wait to cast their votes for the winner. 
And while the similarities in the format of "Big Brother" and the worldwide lockdowns weren't intentional, that makes it all the more interesting of a show to be watching, given the new 2020 lens we're now viewing media through. 
Although the phrase 'reality television' is enough to turn many people off from giving the show a chance, "Big Brother" has always been a piece of television unlike any other, and with the upcoming fall television season derailed due to COVID, there's never been a better time to jump on the BB bandwagon. 
"You'll become hooked on the strategic and social aspects of the game while watching everyone isolated in the house," Said BB superfan Rachel Johnson when asked why new fans should give the show a chance. "It's a unique concept, and you have the opportunity to dive further into the culture of the show with the feeds and the really active fan community." But, Johnson warns, there's one thing newcomers should be wary of: "if you don't want the show to consume your life, this one isn't for you."