Davis increasing spending on healthcare, Madigan Ads countering Londrigan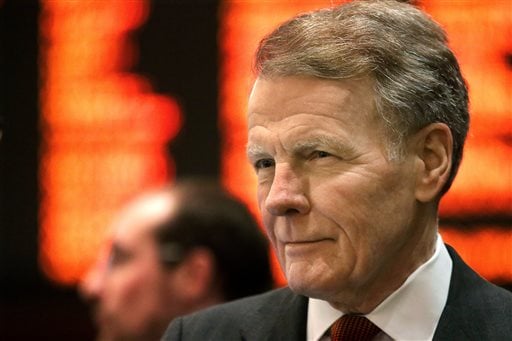 Rodney Davis, a four-term Republican incumbent, is hoping to keep his 13th Congressional House seat with ads that criticize Betsy Londrigan's close connection to Illinois House Speaker Michael Madigan and her strong healthcare campaign.
In the fundraising match, Rep. Rodney Davis and Democratic challenger Betsy Londrigan both raised about $4 million halfway through 2020, according to data from the Federal Elections Commission. Davis has increased his spending on ads to focus on his interest in healthcare after Londrigan's strong attacks on his stance on the Affordable Care Act.
Davis voted to repeal the Affordable Care Act- that covers individuals with pre-existing conditions- 11 times during his four terms, and he is now trying to push his ads that express he supports healthcare that covers pre-existing conditions. 
In an ad, his wife Shannon, a 21-year colon cancer survivor, talks about how healthcare is personal to their family. Davis' family is most likely on the congressional healthcare plan, according to Dr. Kent Redfield, an emeritus political science professor of the University of Illinois at Springfield. 
"His wife really is not in any danger of losing healthcare coverage whether or not the ACA is there or not," Redfield said. 
An internal poll from the Democratic Congressional Campaign Committee has Londrigan leading Davis, 48 percent to 43 percent, according to the National Journal's Kirk Bado. The poll of 400 likely voters was conducted Oct. 1 through Oct. 6 by Tulchin Research and has a margin of error of plus or minus 4.9 percent.
Davis is spending more on ads because this race is receiving national attention and tight polls since it became a battleground district. Republicans are trying to keep this seat red after the longtime conservative 5th and 14th districts flipped blue.
"Incumbents have to engage in a year round spending that is independent if there is a primary election or not. They build support in the district," Redfield said. 
This includes persuading people who are not happy with President Trump.
Because of the nature of the district and its mixed demographics and opinions, both candidates are not talking much about Trump. Davis has been focused on showing the connection between Londrigan and Illinois House Speaker Michael Madigan who was linked this summer to an ongoing $1.3 million bribery case against ComEd.
Davis links Londrigan to Madigan through donations to her campaign from the Democratic Party of Illinois, a PAC. Over the years, ComEd has donated substantial sums of money to the Democratic Party of Illinois and other campaign funds controlled by Madigan.
Londrigan has built her campaign around her stance on the Affordable Care Act, relating it to her son's fatal experience. With the pandemic, her campaign hasn't been more important for her district. 
"The more that we talk about the court overturning the Affordable Care Act, the more it benefits Londrigan's campaign," Redfield said.