How Lollapalooza compares to Rolling Loud
Music festivals are back, and people are excited. This summer marks the first time in almost a year the states will have in-person music festivals. People are booking flights from all over to be able to experience a few days' worth of sore feet and ringing ears. Some notable festivals coming this summer 2021 are Rolling Loud and Lollapalooza. 
Mayor Lori Lightfoot announced earlier this month the return of Lollapalooza. The Grant Park festival will be at full capacity and will take place July 29-Aug. 1. 
Each year, the lineup is always a topic of hot debate. This year, Lollapalooza hits a variety of genres in its lineup. Their headliners include popular artists Post Malone, Miley Cyrus, Tyler, the Creator and the Foo Fighters. Both Tyler, the Creator and Post Malone are returning artists from the 2018 lineup looking to draw in a crowd for hip-hop fans. 
Lollapalooza is a big event for Chicagoans and suburbanites nearby, and some patrons are planning to fly in from other states for a weekend of fun. The event typically hosts up to 400,000 people annually. This year, one of these attendees is Alexandra Rainis, a 20-year-old college student from New Jersey.
This will be Rainis' first music festival and one she cannot wait to go to. After hearing great reviews of the festival from family members in Chicago, she decided she had to go herself.
Rainis plans to get a two-day pass and is most excited to see headliner Miley Cyrus.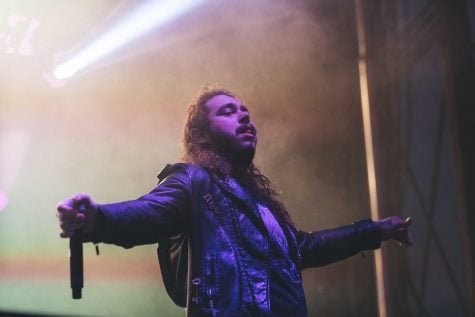 "I'm excited to experience a new atmosphere and be around people again after the pandemic," Rainis said. "I'm excited to hear live music, especially Miley, who has an amazing album."
The festival, which features over 170 performances on eight stages, will follow specific Covid-19 guidelines for its fully-capacity intentions. In order to attend the event, attendees must be fully vaccinated or provide a negative Covid-19 test result within 24 hours of each day attended. 
Taking place a bit further south than Lolla,  Rolling Loud's lineup has been reposted on Instagram stories for weeks by hip-hop fans. The festival will take place July 23-July 25 at Hard Rock Stadium in Miami Gardens, Florida. 
Rolling Loud has taken place in Miami for the past three years in a row with the exception of 2020. This year's lineup will feature A$AP Rocky, Travis Scott and Post Malone, who will be exiting the stage and heading to Chicago for his second headline spot at Lollapalooza just a few days later. 
Rolling Loud presents primarily hip-hop/rap artists that many attendees look forward to — especially the younger demographic. The average age at Rolling Loud is 24 years old and the event typically hosts over 200,000 people.
 Blake Miller, a 21-year-old Florida native, will attend his fourth Rolling Loud festival this summer. Miller says he is a huge fan of the lineup this year but is especially looking forward to seeing Don Toliver, Lil Durk and Rod Wave, all notable hip-hop artists.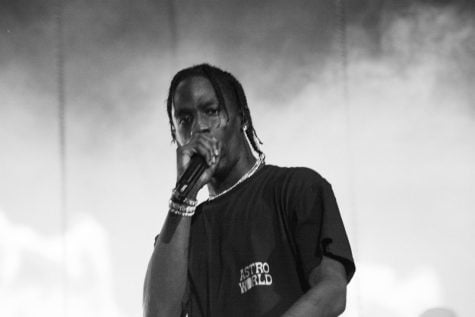 "The lineup is definitely way more hip-hop based," Miller said. "The majority of the lineup is all rap genre if not all of it. Lollapalooza has a plethora of artists ranging from all different categories of music, but it's 100 percent hip-hop for me."
Michael Radowski, a student at the University of Kentucky from Naperville, Illinois, would agree with him. Radowski won't be making it to Rolling Loud this year but says he had an amazing experience when he went in 2019. Having attended both Rolling Loud and Lollapalooza, Radowski knows his way around music festivals.
"The festivals are totally different," Radowski said. "Different people attending, different artists. Rolling Loud is more controlled and has better food and drinks. It's totally worth the experience if you are into rap and hip-hop."
Unlike Lollapalooza, Rolling Loud has not yet announced any Covid-19 safety protocols, but is working with local and state officials to devise a plan. 
On April 23, Rolling Loud posted to its Instagram announcing that tickets for this summer are sold out. The three-day festival sold tickets for nearly $450 to attend the whole weekend. Lollapalooza four-day general admission passes are currently going for $375 and have not yet sold out since its lineup announcement on May 13.
These festivals have only a four-day time period separating them. As two of the top summer music festivals, the decision on which to choose will be difficult for avid music lovers or those that want post-lockdown fun. 
Attending both festivals for their full duration might leave quite a dent in the wallet. But this summer, some people may be okay with taking that financial risk.
As of now, it seems as though Rolling Loud is taking the lead over Lollapalooza. Rolling Loud was able to sell out their tickets in just about four days. Lollapalooza, now on its 15th day since releasing the lineup, has not sold out. 
Both festivals typically attract 18- to 24-year-olds. This young demographic that makes up a majority of their sales are generally listening to pop and hip-hop music. A Statista research study found that 52 percent of 16- to 19-year-olds and 54 percent of 20- to 24-year-olds are listening to pop music. Meanwhile, 48 percent of 16- to 19-year-olds and 54 percent of 20- to 24-year-olds are listening to hip-hop music.  
These close statistics leave a hard choice for festival-goers this summer. Though Lollapalooza offers a variety of genres including rap and pop, the Rolling Loud rap-heavy lineup seems to attract the young demographic of ticket buyers.