Ongoing femicides in Puerto Rico highlight gender-based violence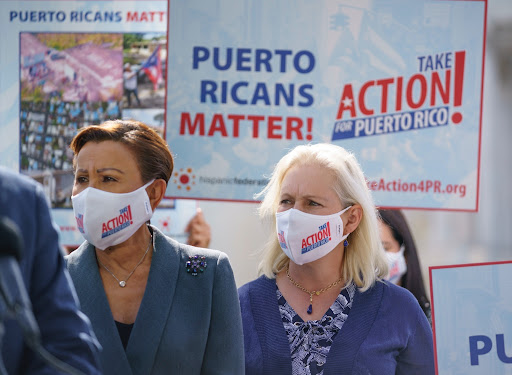 This story was translated from Spanish
Puerto Rico declared a state of emergency in January 2020 due to the femicide murders, but the laws have not prevented them from continuing to occur.
Femicides are murders committed by men on women and are classified as hate crimes. Femicides can be physical abuse, but it can be mental and emotional as well.
Keishla Rodriguez is one of  the most recent femicide murder victims. Rodriguez is out of the 21 reported femicides in Puerto Rico since January.
Heather Montes Ireland, assistant professor of women and gender studies at DePaul, says femicide is part of gender-based violence.
"Gender-based violence is any type of violence that occurs due to the dynamic of inequality between the balance of power between the masculine and the feminine in our society," she said.
According to the Gender Equity Observatory, there are many types of femicides that include active, indirect, intimate and familial murders, as well as systemic sexual femicide against queer people.
The Observatory also follows  the cases of missing women.
According to their website, "We have also emphasized paying attention to the disappearances of women, girls and transgender people that, unfortunately, can culminate in future femicides or instances of trafficking, and that have a high probability of being linked to contexts where gender-based violence has been present."
Montes Ireland said the machismo culture in Puerto Rico has contributed to the patriarchal state and led to a society that inflicts guilt on women.
"It becomes a cultural issue where men feel entitled to women's bodies," she said. "This is happening particularly in a Puerto Rican sense here, but these themes are very much linked [to] Western patriarchy that is spread throughout the world through colonialism."
Transgender women specifically make up a large part of femicides due to bias amid the roots of machismo culture.
"Many folks in the trans community on the island and also in the Puerto Rican diaspora, have been pointing out that the rate of violence against trans women in particular on the island is absolutely unacceptable," Montes Ireland said.
The United States and the Caribbean also have high rates of violence against transgender people, many of whom are seeking refuge outside their country.
On the Paseo Podcast, reporter Victoria Leandra said that the state of emergency is not enough without action.
"As you can see, our systems continue to fail our women, " Leandra said. "It is on paper, but the state of emergency plan has not been made responsible towards the end of the femicide."
According to Leandra, 60 transgender women were victims of femicide in 2020 — approximately one murder every week.
"All women are in a vulnerable state," said Joshua Smyser-DeLeon, the host of The Walk Podcast. "Our women deserve better, our Trans women deserve better. "
According to Smyser-DeLeon, if Puerto Rico does not make cultural and systemic changes, women will continue to fear for their lives.
"It will just go from bad to worse and those are some of the really immediate and devastating consequences," Montes Ireland said.