The Ramadan brothers have taken DePaul by storm
The Ramadan brothers are living their dream. After growing up in a tight-knit soccer family, Youssef and Omar Ramadan always wanted to play soccer at a high level together. And DePaul has given them that opportunity.
Both midfielders on the DePaul men's soccer team, Youssef is currently a senior, while his younger brother Omar is a sophomore.
Despite their different ages, DePaul head coach Mark Plotkin worked to recruit the brothers at the same time. Youssef joined the team in the winter of his freshman year after transferring from St. Louis University. Omar followed two years later.
Their close family bond has carried over into their life at DePaul. Youssef and Omar now live together, and love hanging out together and returning home to Huntley, Illinois to visit their family regularly. Remaining close to home was part of the reason they were drawn to DePaul in the first place.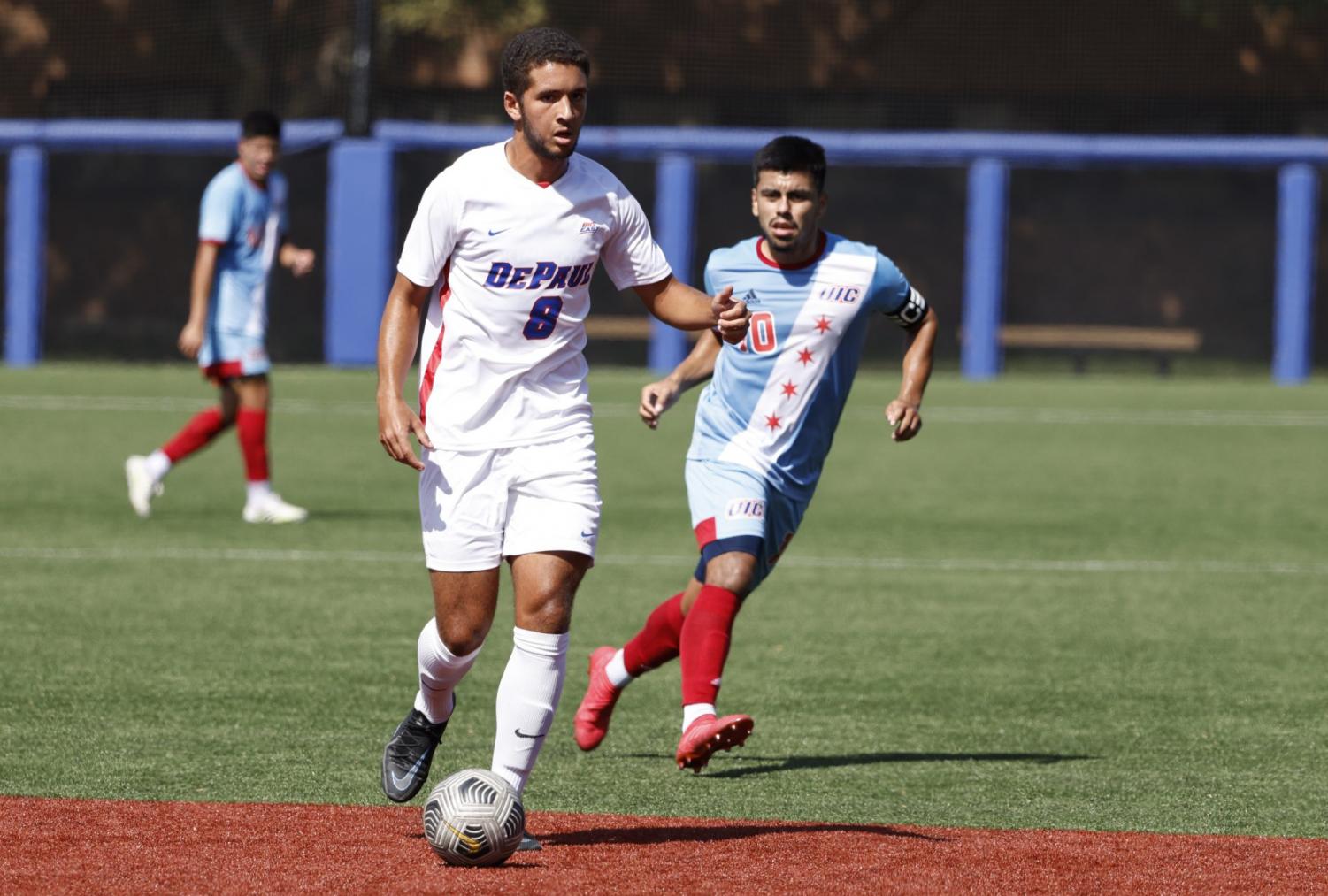 "We both had our options to go wherever we wanted, different places mainly," Youssef said. "But it was always because we wanted to play together, and at a high level and we wanted to be close to home."
Youssef and Omar have been playing soccer from a young age. Their father, Ahmed Gad, played professional soccer in Egypt, while their younger sister Nadia has played for Egypt's U20 women's national team.
Soccer is in their DNA, and the siblings, along with their younger brother Ali, grew up loving the sport together.
The brothers played for the same club program growing up — Sockers FC Chicago — but never got the chance to play on the same team together until now.
Now that they are both at DePaul, Youssef and Omar only get two years together, so they're trying to enjoy every moment they can.
"It's something that you can't take for granted, playing together here right now," Omar said. "Most kids when they get to college, that's a time when they begin to separate a little bit from their siblings and stuff. For me and Youssef, we're playing together, we get to go home and see our siblings and our family every week, so I think that was a really big aspect [of coming to DePaul]."
While they are both midfielders, the brothers are very different players. Youssef plays a more offensive game and has scored three goals and four assists in his DePaul career. Omar stays more in the defensive zone and has totaled five assists as a Blue Demon.
"They have similar qualities, but they're different players," Plotkin said. "And we've been very strong on trying to differentiate that, so they don't really feel like they're competing because they both play in the midfield, but they both serve different qualities."
Plotkin has a connection to the family himself. He played in the club program that their father coached in. Plotkin reconnected with their father while recruiting Youssef and Omar and was able to build trust with the brothers and their family through that connection.
"They were highly recruited players, so it was really important for them to be somewhere where they knew they were going to be looked after and cared for," Plotkin said. "And their dad knew myself and my family and where we came from, and knew that, at minimum, that we were going to look after them and take care of them and make sure they had a good experience."
While Youssef and Omar have not played at DePaul together for long, they have enjoyed the experience and the moments they have had together and look forward to this year.
"It's only been like a year, unfortunately, but it's something that we'll definitely hold together — all the trips, all the times where we were roommates together, all the times we were on the field together at the same time playing together," Youssef said. "Those are definitely memories because I'm not sure how much longer we'll have that, so that's definitely something I'll cherish forever."