What to watch: Monarchy edition
Spencer
Kristen Stewart redefines the genre of biopics as she portrays the tragic life and legacy of
Princess Diana Spencer within "Spencer." Chronicling Diana's troubled relationship within the royal family over three days at Sandringham House, "Spencer," offers a profoundly anguished glimpse into the late princess's world six years before her death. 
Not only does Stewart prove herself as an actor, but she crafts an exquisite portrait of female suffering that humanizes Diana in the face of the monarchy's mechanized cruelty. Incredibly moving and heartbreaking, "Spencer" encapsulates a life not lived and the psychological aftermath of being treated like a captive in your own home.
Allowing an intimate perspective into the isolating hardships of royalty, "Spencer" is a must-watch for lovers of Princess Diana and all who want one more reason to despise the monarchy. "Spencer" is now streaming on Hulu.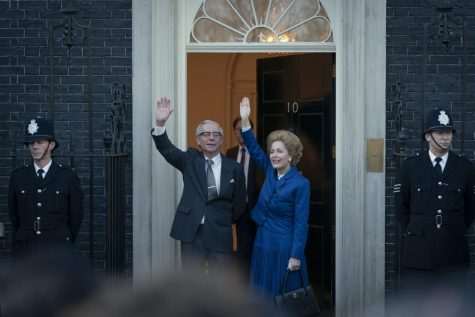 The Crown 
Entering its sixth and final season, "The Crown" details the dramatized reign of Queen Elizabeth II and Prince Philip from their 1947 wedding to the present day. One unique aspect of this historical drama is the substitution of actors for every two-season accession, allowing viewers to feel as if they are witnessing the monarchy age in real time. 
Few shows possess such introspectiveness for lovers of petty and political drama while also crafting a compelling historical account of England's role within the ebbing decades. From its naturalistic portrayal of individuals who are often portrayed as being unknowable, "The Crown" confronts taboo topics from self-denial, scandals, and traditionalist conservatism to just how much the royal family depended on their abundance of wealth.
If you are looking for a fresh, critically acclaimed look into England's most powerful family, look no further. "The Crown" can be watched on Netflix.