What keeps you up at night? Midnights by Taylor Swift
On Oct 21, Taylor Swift released her long-awaited 10th studio album, "Midnights." Her first release of new music since 2020 is a return to her days of pop perfection with beats reminiscent of her earlier albums, which makes perfect sense based on her explanation of the concept of the album. 
"The story of 13 sleepless nights scattered throughout my life," Swift said on her Instagram. "A collection of music written in the middle of the night, a journey through terrors and sweet dreams." 
In typical Swift fashion, the tracks are steeped in self-loathing, gut-wrenching honesty, and undeniably relatable narratives. You will get a different analysis from every "Swiftie" you talk to, but I think this album is about Swift's experience with love in the public eye. 
"Midnight" isn't anything we haven't seen before from Swift, rather it is a more refined version of her previous work. Track two, "Maroon", is the perfect union of earlier tracks, "Red" and "Clean", with all the maturity she's gained over the years from mastering her craft. 
The lead single on "Midnights" is "Anti-Hero", which Swift described as her most honest song yet. 
"I don't think I've delved this far into my insecurities in this detail before," Swift said via Instagram. "I like "Anti-Hero" a lot because I think it's really honest." 
This track is the epitome of the self-loathing and anxiety Swift described the album as covering.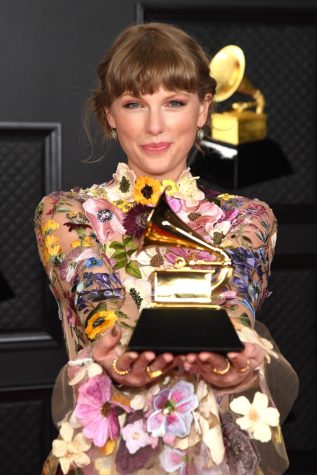 Calling back to Swift's 2017 album, "Reputation", the track "Karma" embraces a darker side of Swift. "Karma" embraces the subversive teasing lyricism of "This Is Why We Can't Have Nice Things", from a mature perspective. Swift is able to poke fun at her own history with karma as an idea. 
On the flip side, "You're On Your Own Kid," is situated in the coveted track five slot, traditionally reserved by Swift for her most vulnerable lyricism, and is everything I'm looking for in a ballad. Delving into the wisdom Swift has gained through growing up in the spotlight while being painfully relatable, Swift puts all of her insecurity and melancholy on display with this track.
The only letdown of this album is the sad excuse of a feature on the track "Snow on the Beach". It claims to feature Lana Del Rey; however, she just appears in the form of a vocal harmony rather than being awarded a full verse. I expected more especially after Swift called Del Rey "the most influential artist in pop," in her 2019, Woman of the Decade speech. The song is haunting and beautiful but it could've been so much better if she actually included Del Rey. 
"Midnights" concludes with "Mastermind" a strong conclusion to a hell-of-an album. A retelling of Swift's current relationship with long-time partner actor Joe Alywn, expressing why they were meant to be, in addition to the scheming on her part to make sure they ended up together. If I had to describe Swift in one word, mastermind would not be a bad one.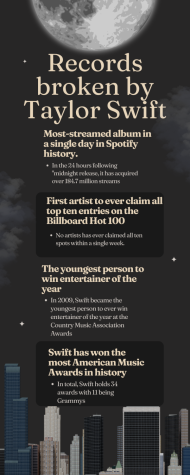 This is unhinged Taylor in the best, most relatable way. It also serves as a nice end to the original edition of the album, bringing the audience back to the present, just recounting her relationship. Taylor Swift does seem to be a mastermind, leaving trails of easter eggs for her fans, and this is a reclamation of that title. 
After listening to this album, I am more enamored with Swift's work than ever before. Every album she has released culminates with this record. It runs through all the emotions and experiences of her life with the talent and ability of present-day Taylor. 
In its launch week "Midnights" has already achieved critical acclaim. Metacritic, which averages reviews from critical publications, rated it 85/100. Rolling Stone gave the record the instant classic distinction, stating "like many of her purely "pop" releases in the past, Midnights leaves more and more to be uncovered beneath the purple-blue synth fog on the surface." 
As part of the album's release, Swift announced a worldwide tour, titled "The Eras Tour." Swift described the tour as "a journey through the musical eras of my career (past and present!)," via Instagram. Currently, Swift is scheduled to perform 35 shows in 19 cities nationwide with international dates coming soon. Two of these shows will be taking place at Soldier Field on June 2 and 3, with the musical talent girl in red and OWENN opening on these dates. 
This is the first time Swift has performed for fans since The Reputation Tour in 2018. Tickets will range from $49 to $449, with VIP packages from $199 to $899 via Variety. Tickets go on sale to the public on Nov 18. Fans are also speculating due to the nature of an "Eras" tour, if the artist will release the rest of her re-recorded discography prior to March 18th, the first date of the tour.