Jewish Life Center brings support amidst rise in antisemitism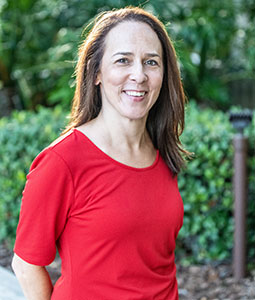 Inside the Division of Mission and Ministry department at DePaul University, there are an abundance of offices focused on providing support for people with varying ethnicities, orientations and religious identities.
Located in room 314 of the Lincoln Park Student Center is an office dedicated to offering support to Jewish students at DePaul. The Jewish Life Center, also known as the Jewish Life Space, is a place filled with comfy furniture and snacks where Jewish students and staff, no matter tradition or denomination, are welcome to interact with people of the same faith or heritage.
Approximately ten years ago, the university created the position of DePaul Jewish Life coordinator to keep such a vital resource organized and afloat. Jennifer Goldberg, the current coordinator, took on the role last spring.
"The supportive atmosphere and the mission of the university were important factors in my choosing to come to DePaul University," she said. "I am available when students want to talk, entering into conversations with care, compassion and creativity."
Junior Emily Fridland, president of Chabad at DePaul, is one of the students who utilizes the Jewish Life Center office because of the support she receives from faculty members. 
"Jen is always super nice to talk to about Jewish or non-Jewish related things," she said. "It's just a really safe, comfortable space to go in when I'm at school."
Goldberg not only uses her position to provide an outlet to students and staff, but to address relevant issues relating to Jewish life both on and off-campus.
"There are ebbs and flows to the focus of work that include addressing antisemitism and providing a wide range of programs and events within Jewish life and for interfaith populations," Goldberg said. "With the support of President Manuel, we are addressing antisemitism at all levels through education and action, while simultaneously building opportunities within Jewish Life."
That being said, the Jewish Life Center offers more laid-back forms of support as well. The space allows students like Fridland to surround themselves and hang out with other Jewish people, as well as providing a quiet area to do schoolwork.
The center also creates an opportunity for those who have not been exposed to Jewish culture to learn about said culture and connect with Jewish people.
"I feel like I can introduce non-Jewish students to Jewish life by just bringing them here," Fridland said. "I'm a member of one of our two Jewish groups on campus and we almost always meet off-campus so it's harder for other students to get there or know about it, but I think having a Jewish space on campus allows [us] to let non-Jews know that there is Jewish life on campus."
Even with a resource like the Jewish Life Center at student's disposal,, the problems Jewish students face are still present and persistent. Steven Resnicoff, professor of law and director of Center for Jewish Law and Judaic Studies, detailed just some of the issues Jewish students face.
"There has been an exponential growth of anti-Jewish hatred on college campuses, usually at the hands of students and non-student activists who come onto campus," Resnicoff said.  Jewish students have been viciously and hatefully abused, both verbally and physically." 
A 2021 study by both the Anti-Defamation League and Hillel found that 32% of Jewish college students faced antisemitic attacks, with 31% witnessing these attacks on other students. 
Resnicoff highlighted just how important designated spaces are to those facing discrimination and hatred on campus.
"Until the countless forms of oppression that Jewish students experience, inside and outside of the classroom from students and from faculty [are eliminated], I believe that it is extremely important that there be a separate, safe space for them," he said. 
In the face of such hatred, though, those a part of the Jewish Life Center are not suffering in silence.
"Our efforts go beyond mitigating antisemitism; we are looking to stop all forms of hate on campus," Goldberg said. "While there are no easy solutions, we have amazing student leaders within the community who, I believe, are already making a difference and will continue to do so."