While some Latine students at DePaul took a Dia de Muertos event as an opportunity to mourn their loved ones, others connected with Latine organizations.
Día de Muertos is a traditional Mexican holiday that honors the spirits of loved ones who've died. Various Latine organizations at DePaul came together Thursday night to create ofrendas, which are altars to commemorate the lives of late loved ones, listen to mariachi music and play loteria.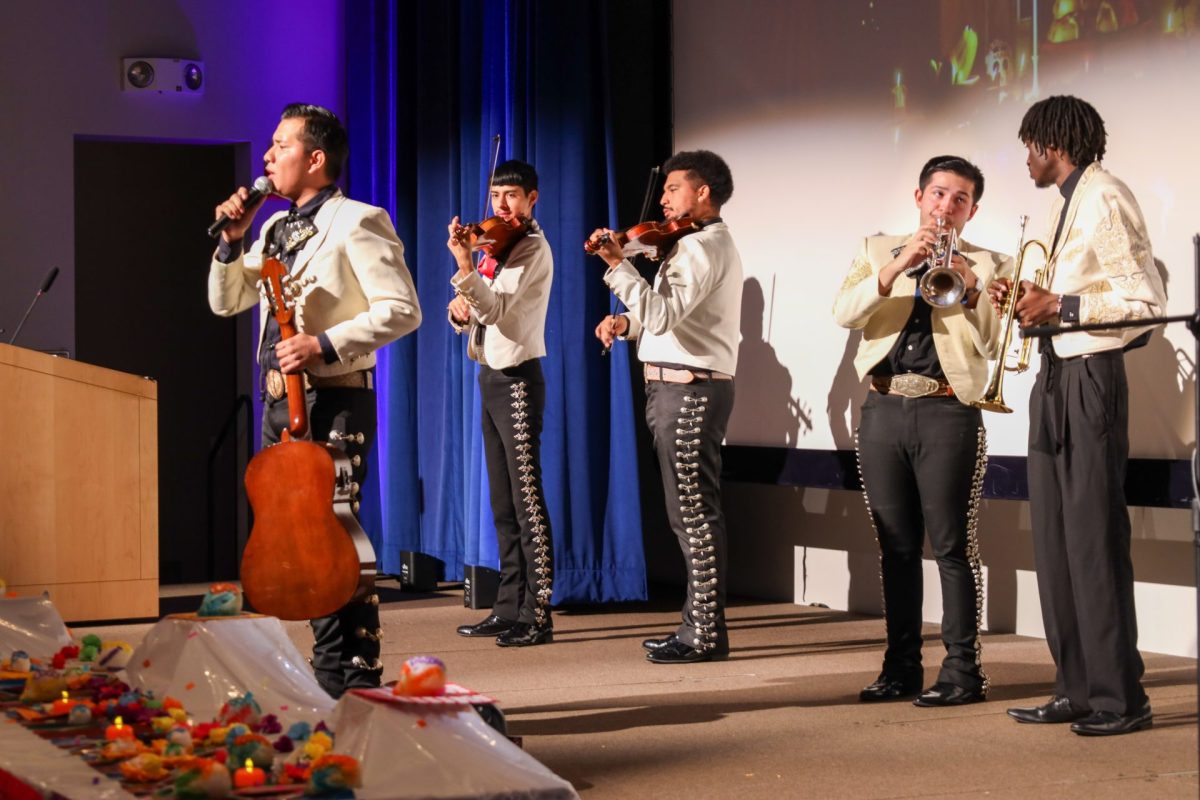 Marco Antonio Avila, a junior, who attended the event, said he was mourning the death of Giovanni "Gio" Flores, a friend he had known since kindergarten.
Flores was shot multiple times outside of Mt. Sinai Hospital as he was waiting in his car for his mom to come back from a doctor's appointment on July 6, according to reports. 
"That was really my first big death," Avila said.
Ever since that day, his tight-knit friend group "feels empty," he said. 
"It's been weird. He was studying business too at UIC. We were from the same neighborhood, same middle school," he said.
For other students, the Dia de Muertos event was an opportunity for them to embrace their culture for the first time.
Samantha Carvajal, a senior who is Mexican American, said that creating ofrendas is "a unique experience."
"I really like that it connects us back to our culture," she said.
Carvajal is a member of the Association of Latino Professionals for America (ALPFA), a student organization she said has helped her find a place at DePaul as a Latina.
During the event, she recruited young Latines and told them about opportunities she received by being a part of the organization.
Carvajal said that many Latine students are not a part of families who work white-collar jobs. 
"There's definitely been a long period where there weren't Hispanics in these [business] roles and the ones that were there weren't given the same opportunities," Carvajal said. "It's organizations like ALPFA that really demonstrate the strength of the upcoming Latino leaders."
The space was also used to promote resources in the university for Latine students. 
Fatima Guzman-Lopez, painted student's faces as skulls as she informed them about the financial help they can receive from the university.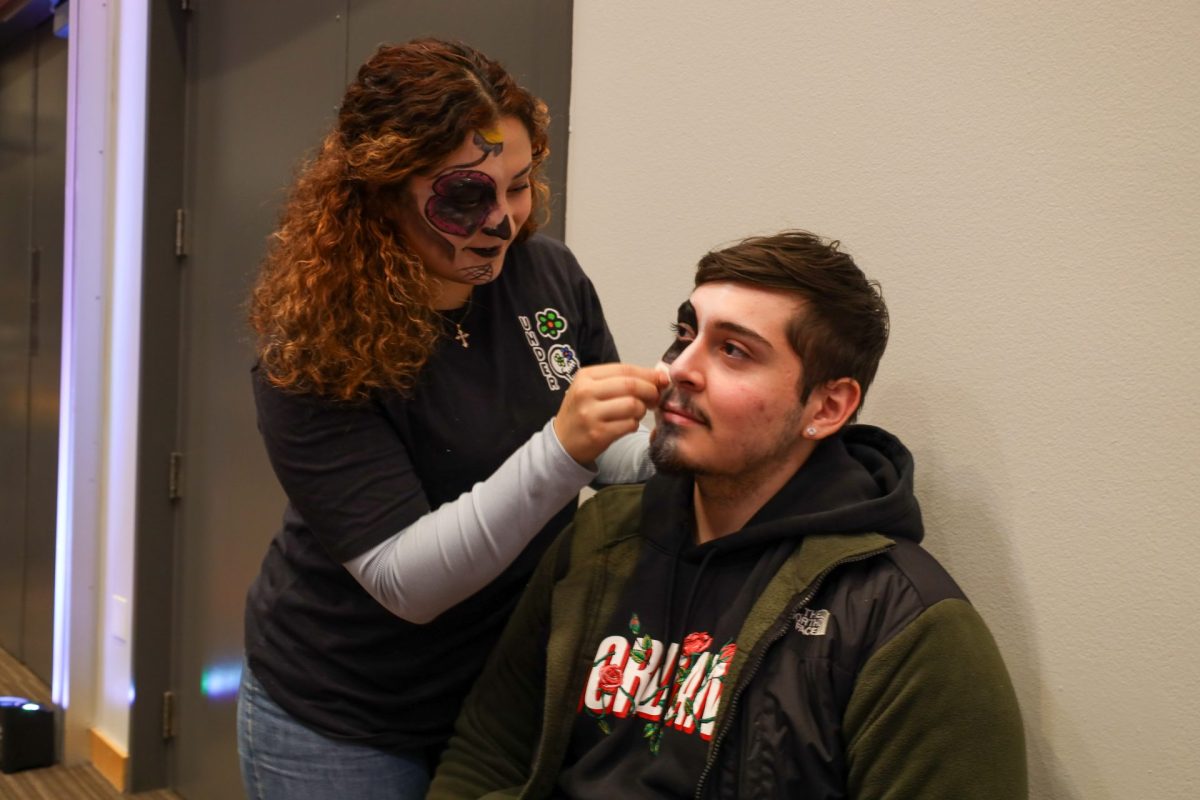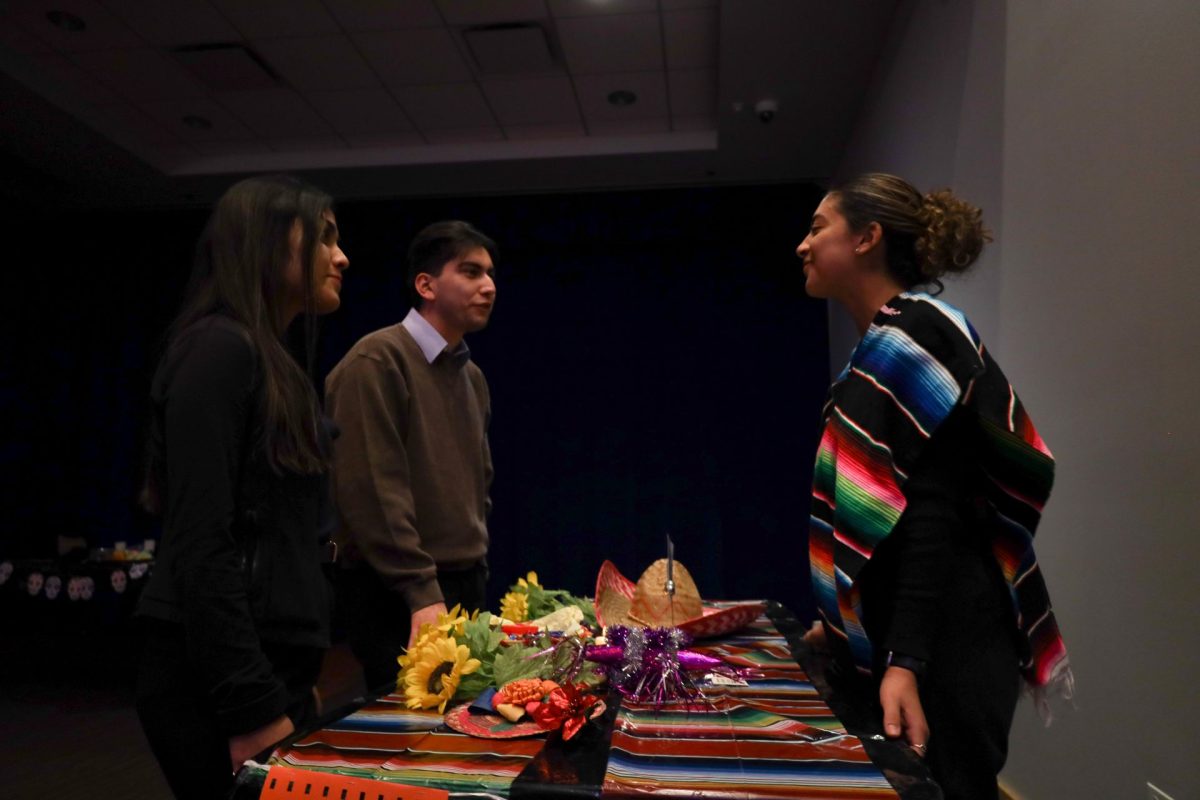 Guzman-Lopez is a member of TRiO Student Support, an organization geared towards providing scholarships for students who are first-generation, low-income or disabled. 
"I got involved with TRiO because I needed financial help, it was my first year and I was on a payment plan," Guzman-Lopez said. 
She said she feels some students don't ask for help because of the stigma that comes with being labeled as a low-income student. 
"[It's] like you don't fit in. Especially here, because a lot of people are higher income," Guzman-Lopez said. 
She said it was a culture shock for her to learn that many students get financial help from family members, while she has scholarships and works two jobs, sometimes until 1 a.m. 
Marco Antonio Avila said he struggled a lot after he lost his friend Gio Flores. His death led him to celebrate Dia De Muertos for the first time. 
While creating an ofrenda in his honor at the event, Avila said it allowed him to "reflect" on their friendship. 
It was a special event that allowed him to reflect on their friendship. Although he has a "mild temper," Avila said Flored was the "best kid you can imagine."